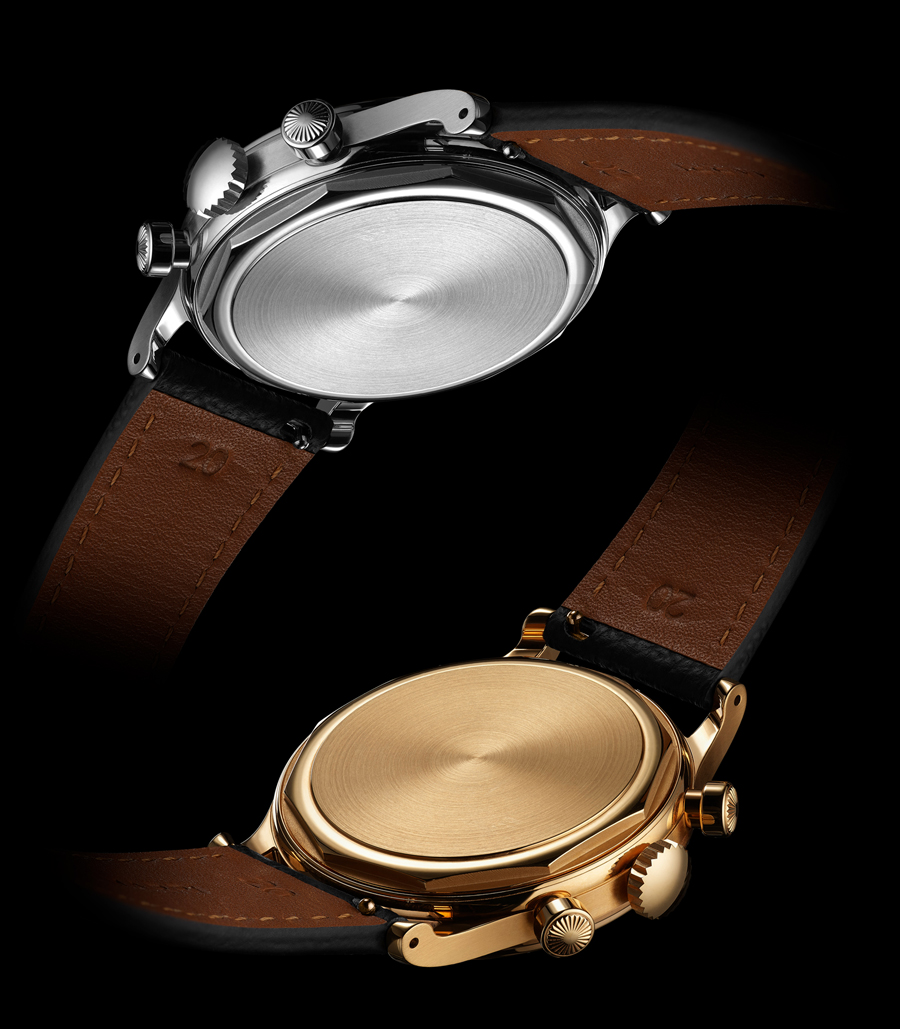 We've spent an unreasonable amount of time
to give you an unforgettable experience.
Desirable details
We have the same dream in common, unify the same passion and offering good objects crafted with care for details, without any compromise on the overall experience. We've been traveling and working for months, directly with suppliers we wanted to partner with so that we can be enough confident. Each watch has its own story, paying tribute to the greatest case makers of the time who worked in Geneva by the past, without loosing our DNA. We serve as a daily reminder to those who gave so much by the past.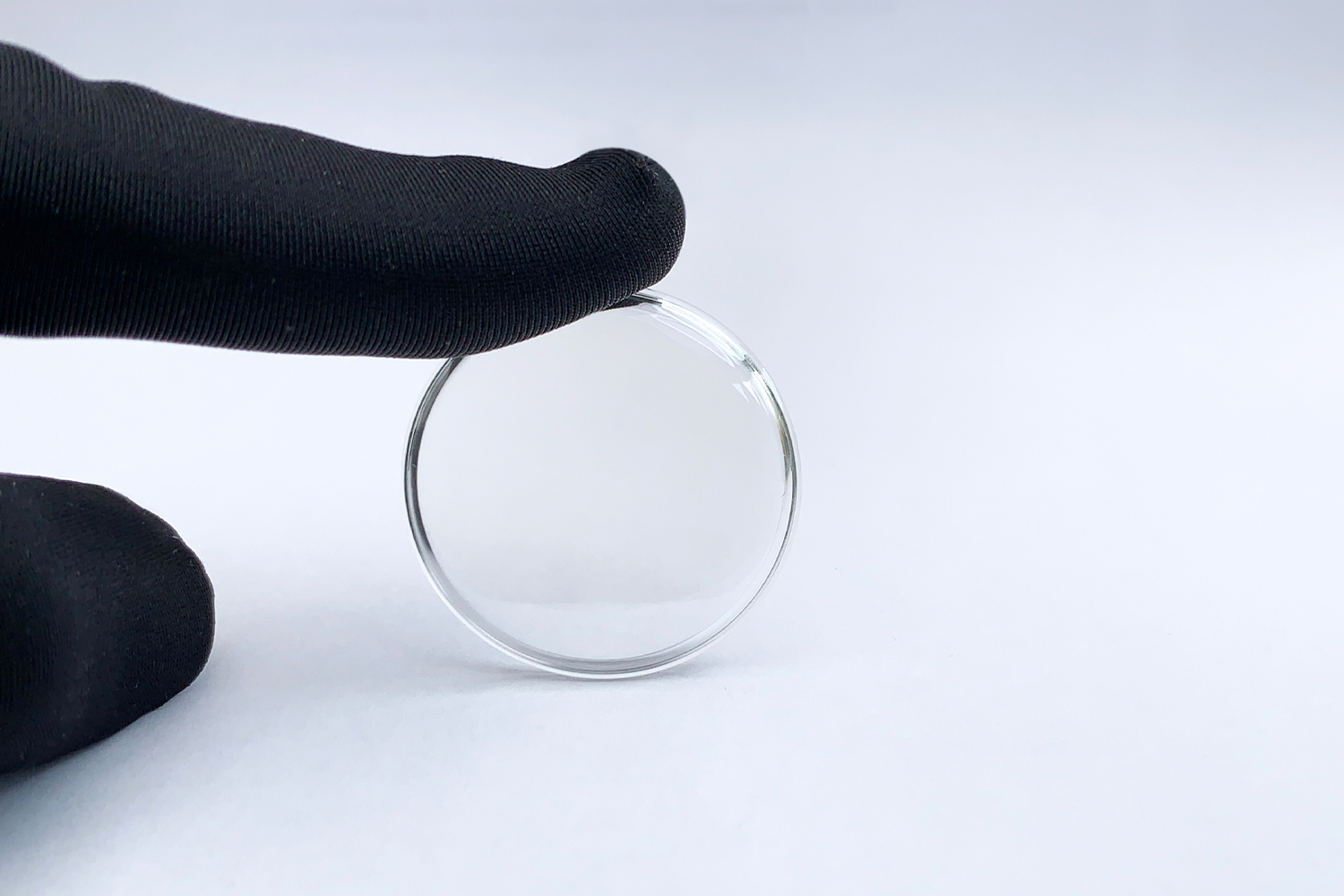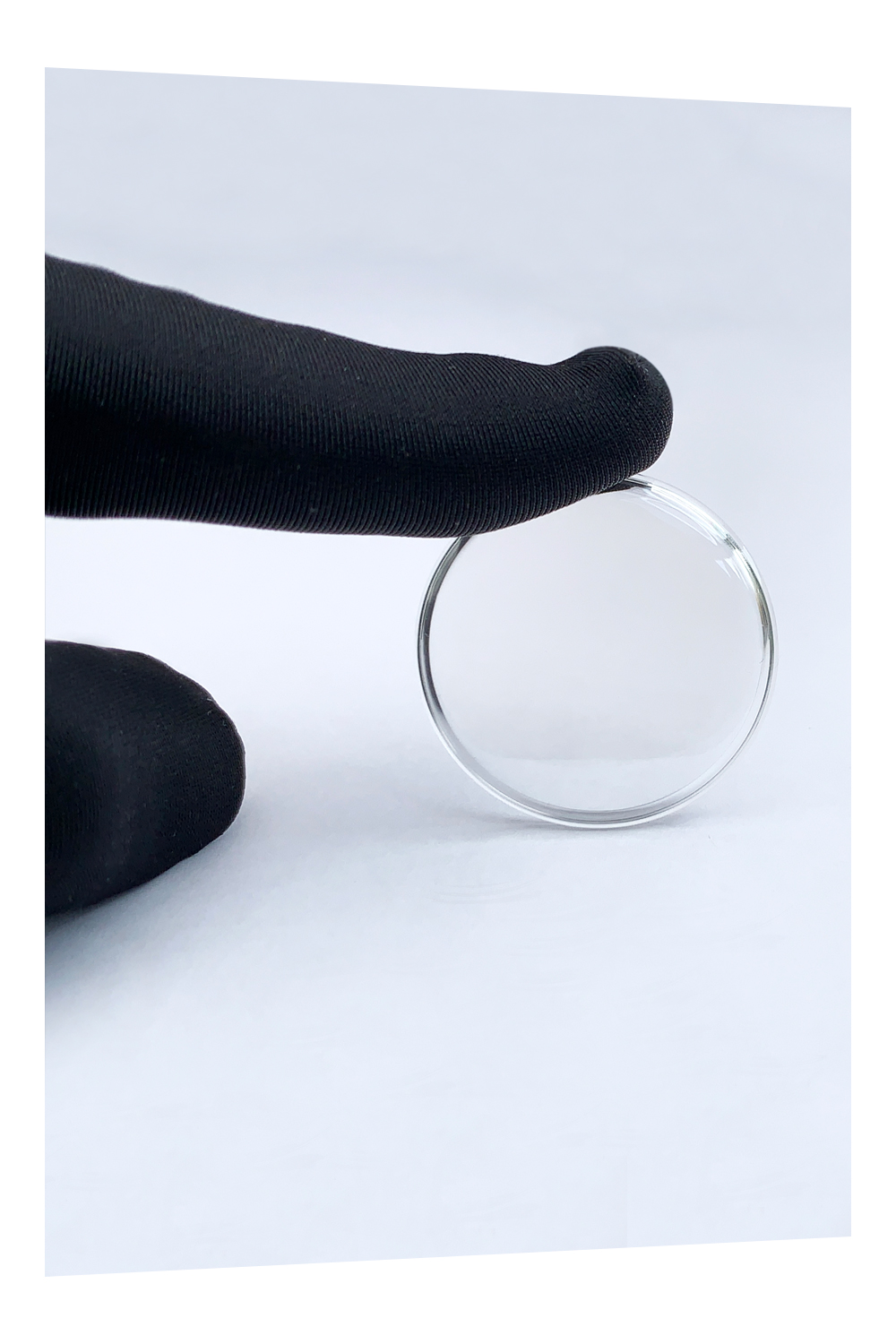 Double Domed. Sapphire Crystal.
Sapphire crystal are mostly used in high end brands. It is very strong and both scratch and shatter resistant. It serves as a very good protection for your watch. We gave it a double domed shape, so the light will settle softly around it.
Domed. Unique.
Each of our hand is made by tooling, so we are sure it's unique and match perfectly every shape of the watch. Every detail has been imagined and sketched in our Creative Studio in Geneva, Switzerland, few meters from the old workshops of François Borgel, later Taubert & Fils, who were among the greatest case makers of the past.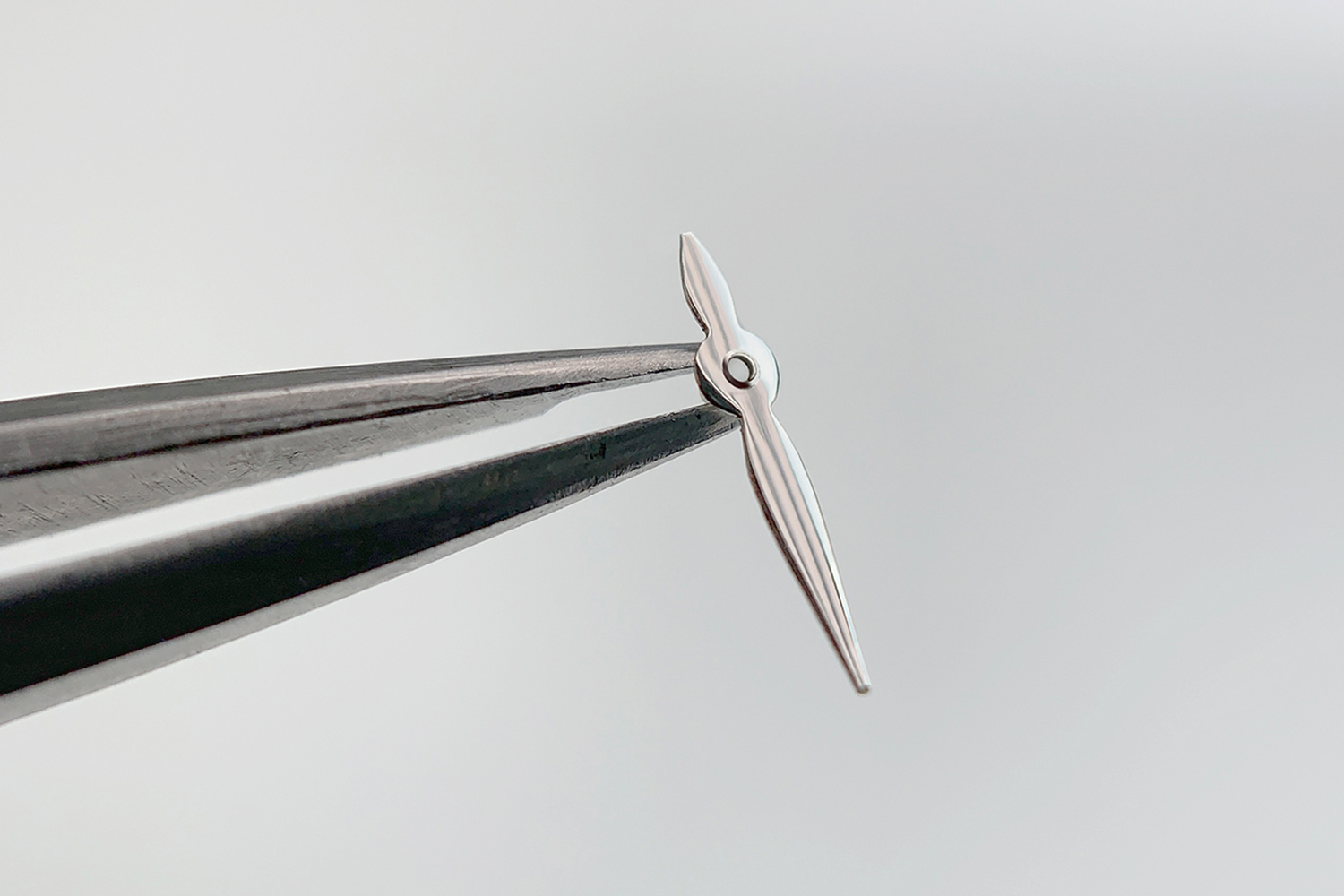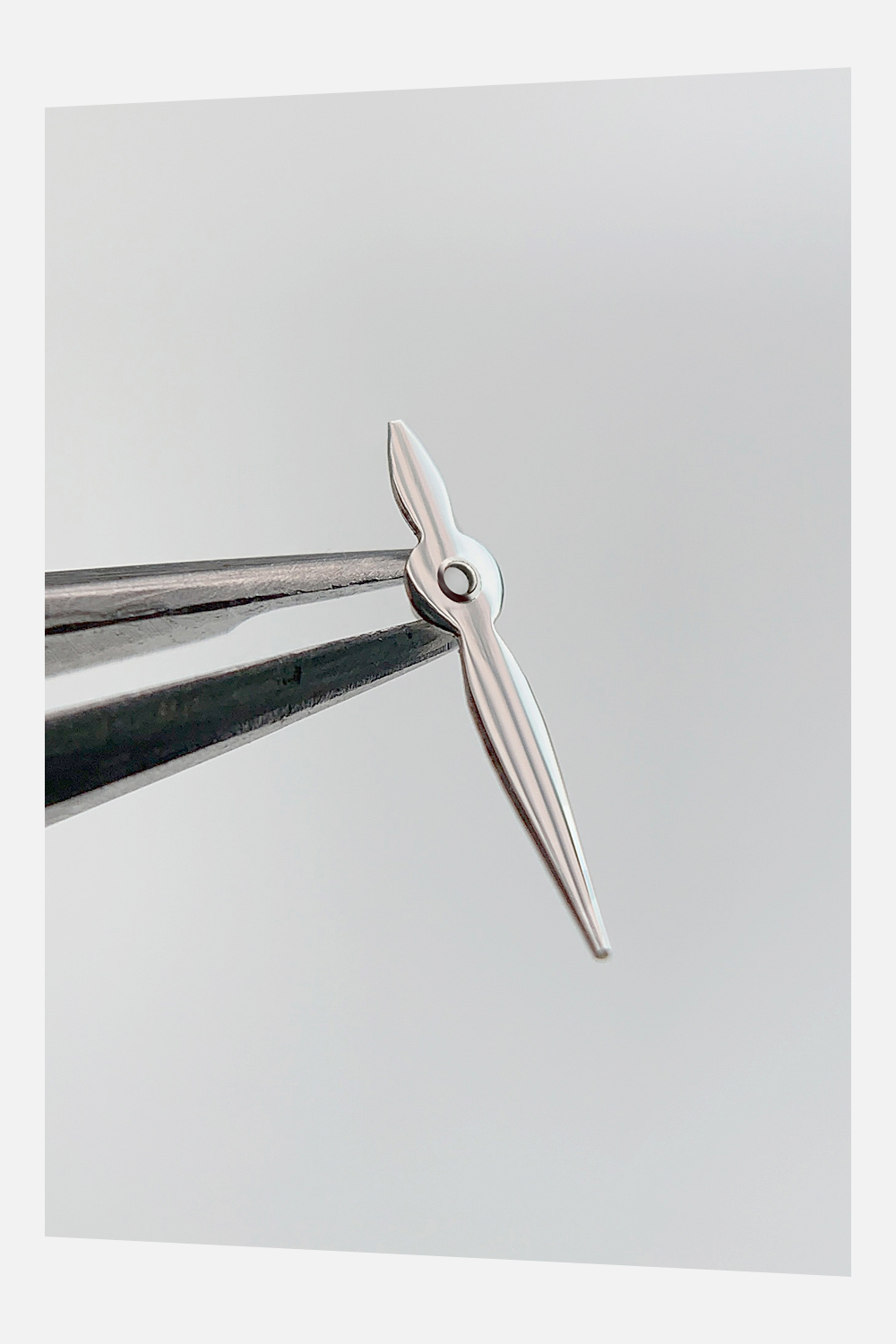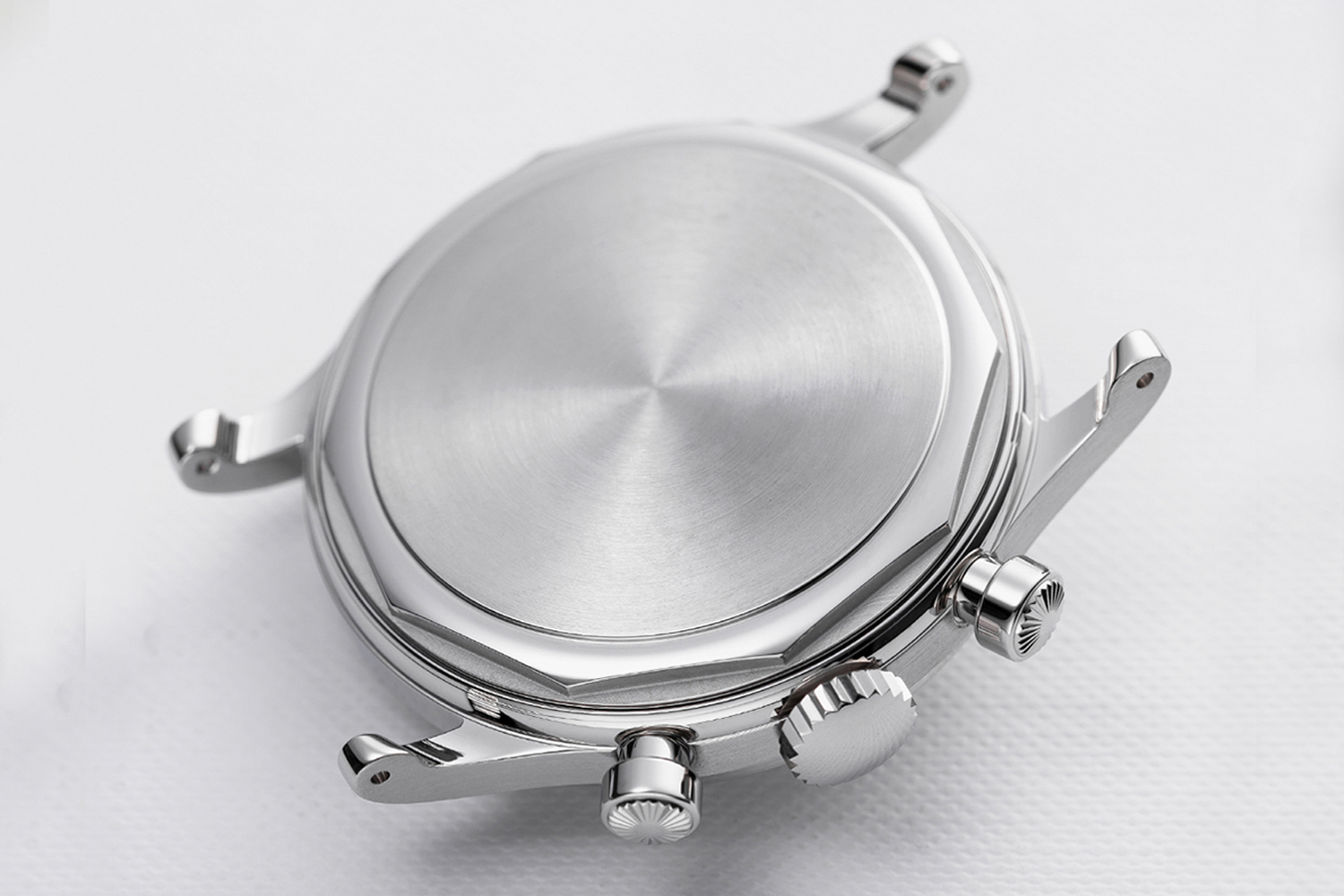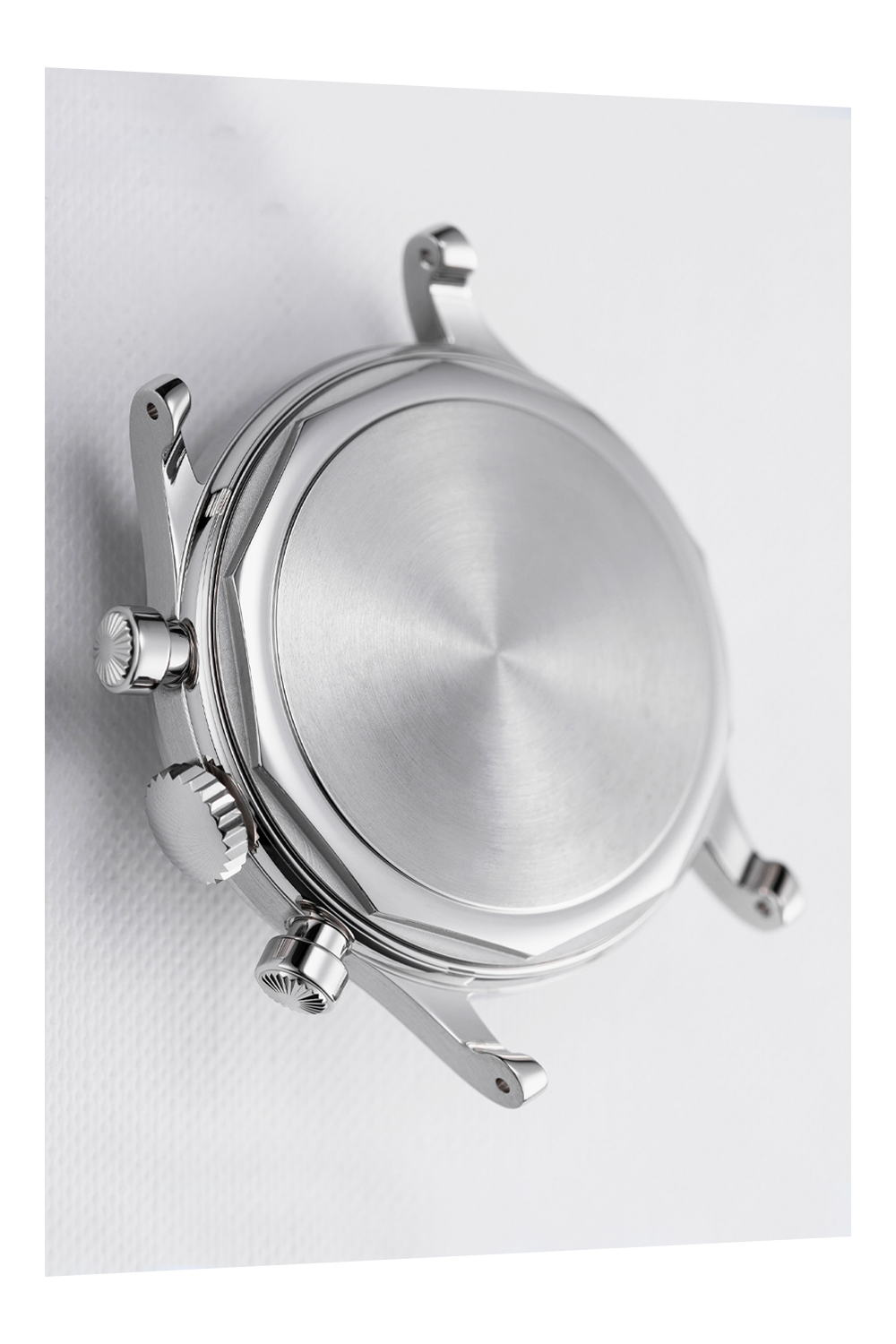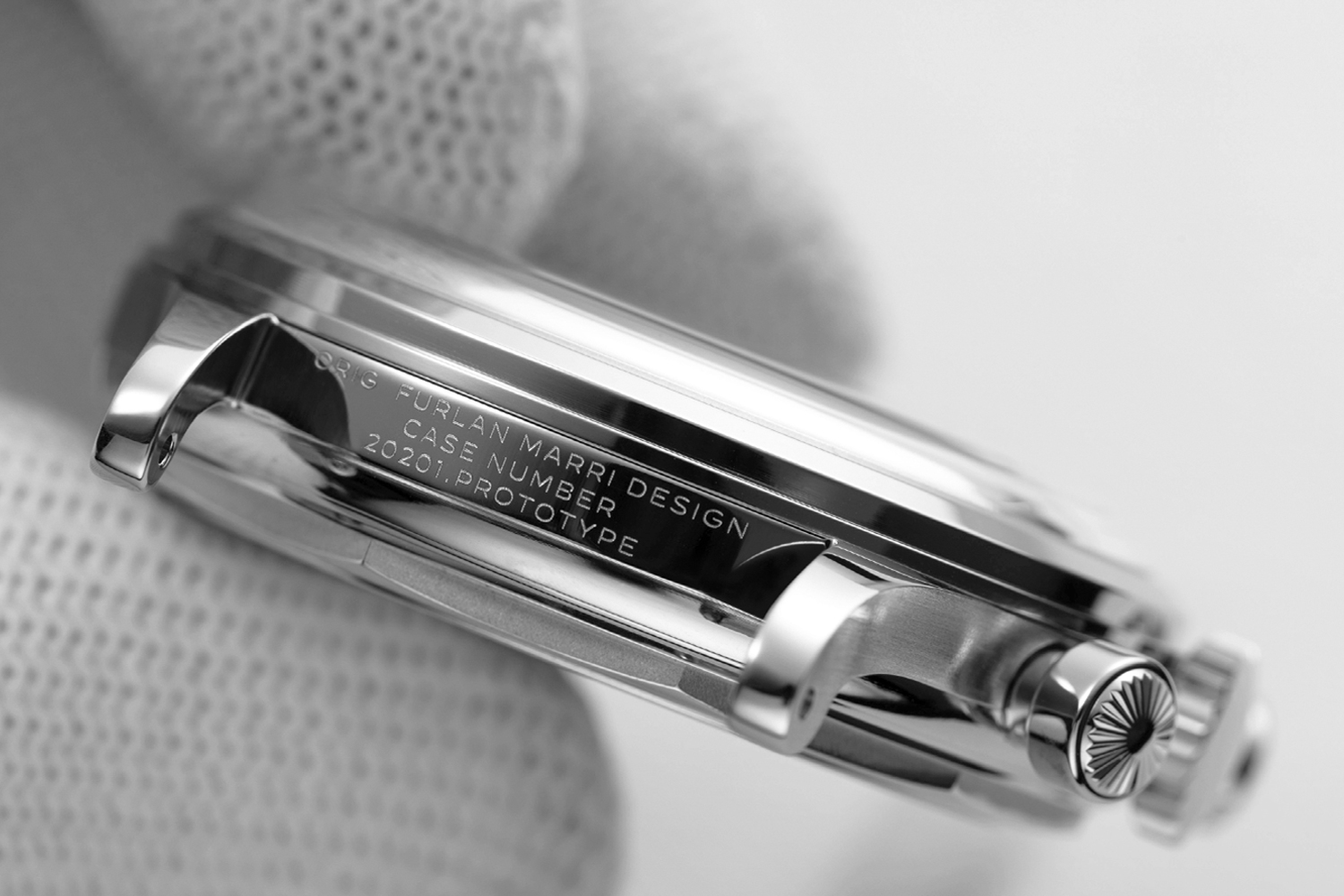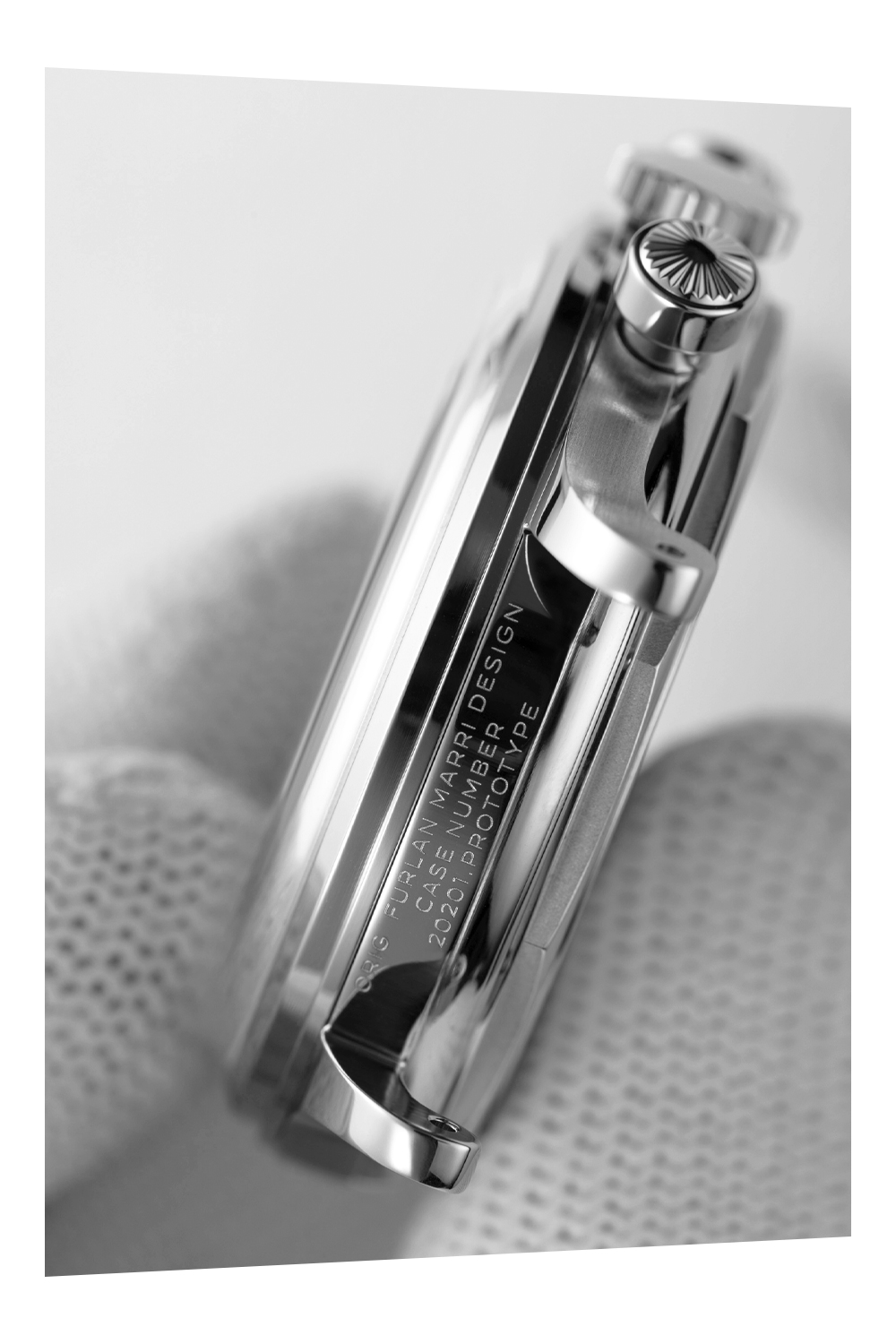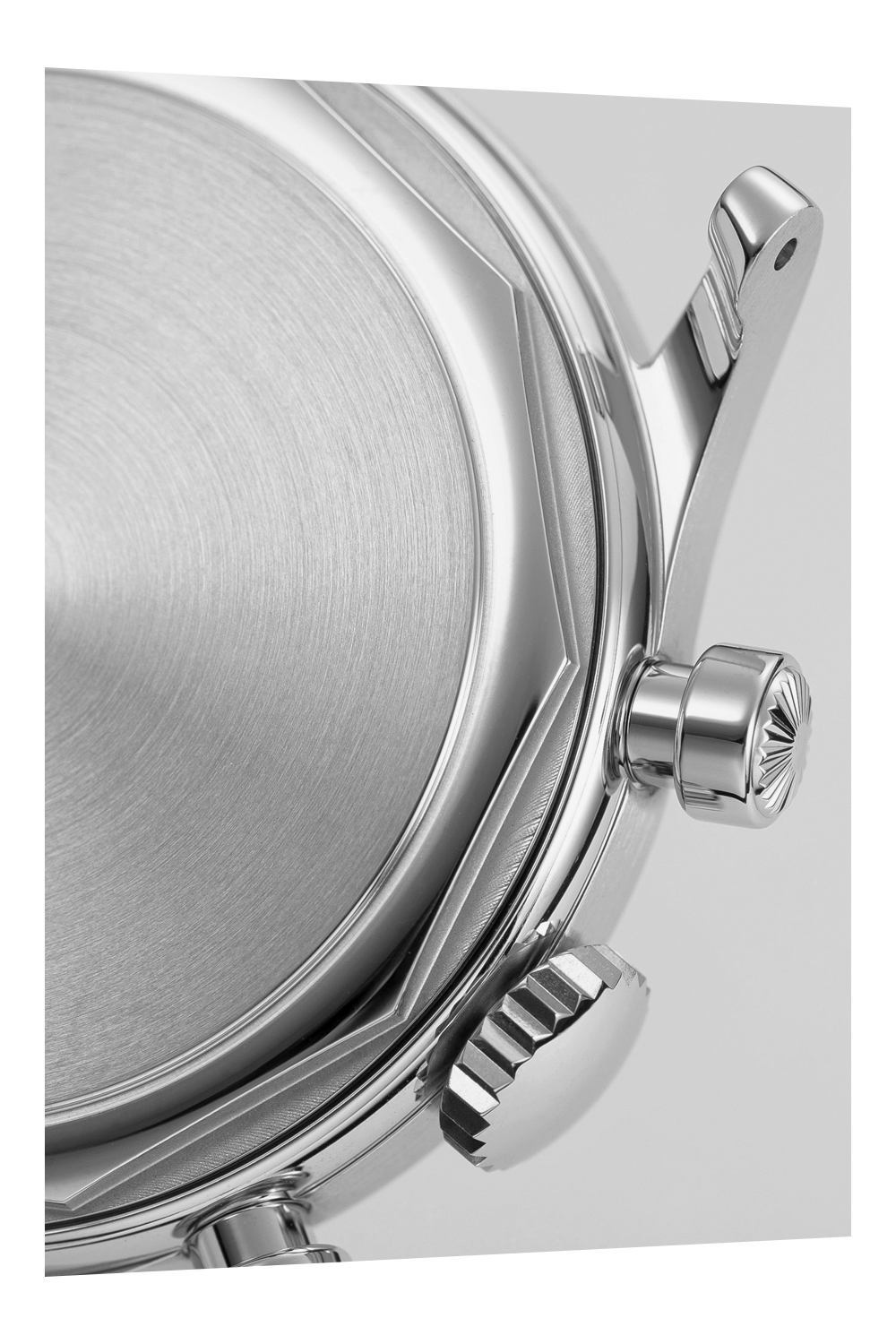 So much to say. Never enough.
Our cases are crafted with an extreme attention for details. We control every element, angle or brushed parts, so that we avoid the issue of having a bad lighting reflection on the lugs. Our case are made in 3 parts: the bezel is separately done, in order to control the high-polishing process correctly and to make our step-case design better. By doing that, the machine can go inside every angle. The main body is polished and side brushed. We put an engraving at 6 o'clock with the reference number of the collection (20201.1). Here as well, we control that corners are enough sharp with a little smooth edge. More than that, we have drilled lugs in case you want to put your own straps and not damage the lugs.
We care about details.
Even non-visible.
The screw-down caseback is circular brushed and decagonal shaped. There is a tiny step, so we can be sure to have a brushed part and a polish part correctly done. The inside of the caseback is non-visible, but we add a "perlage" decoration and engraved our reference number and seal of the brand.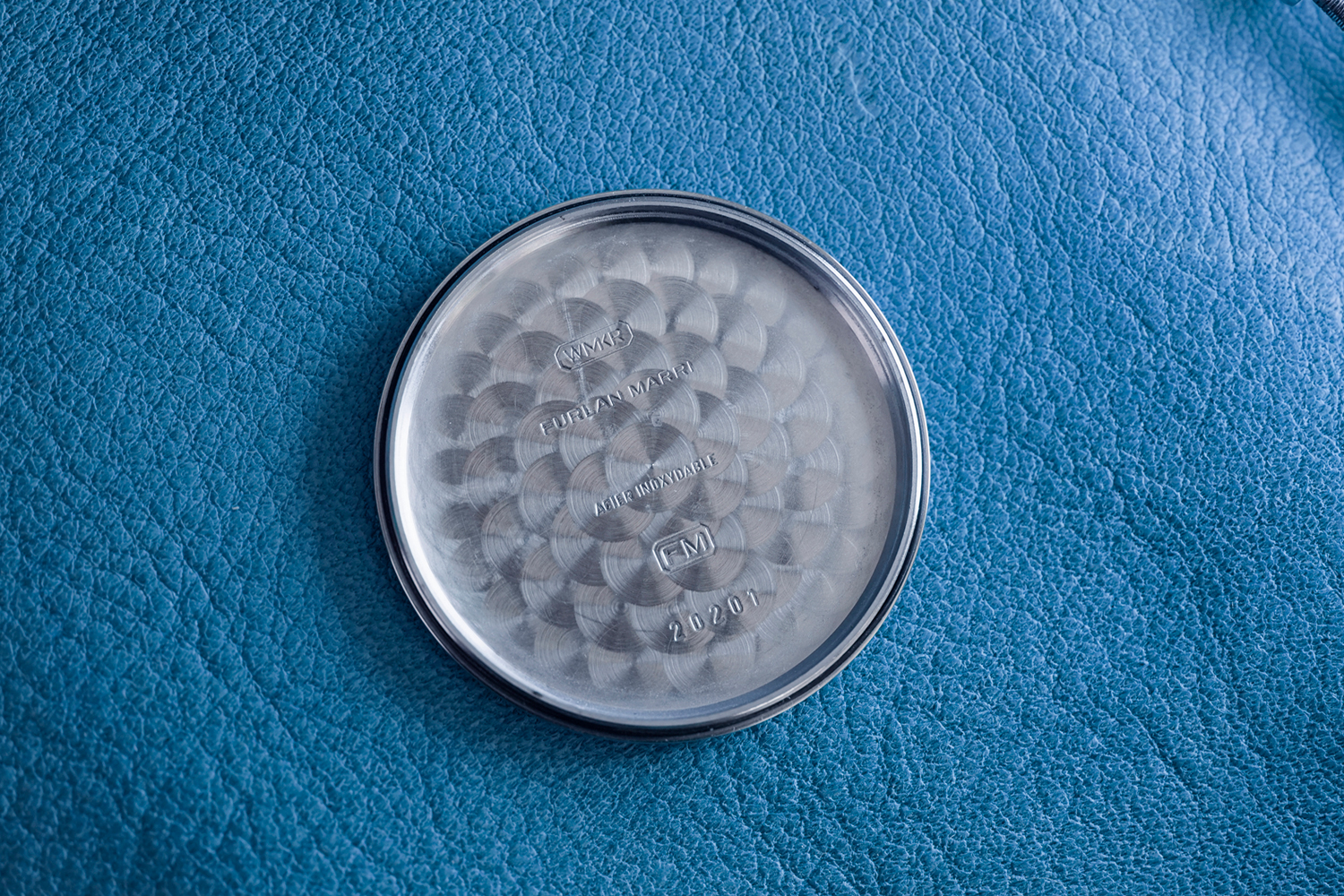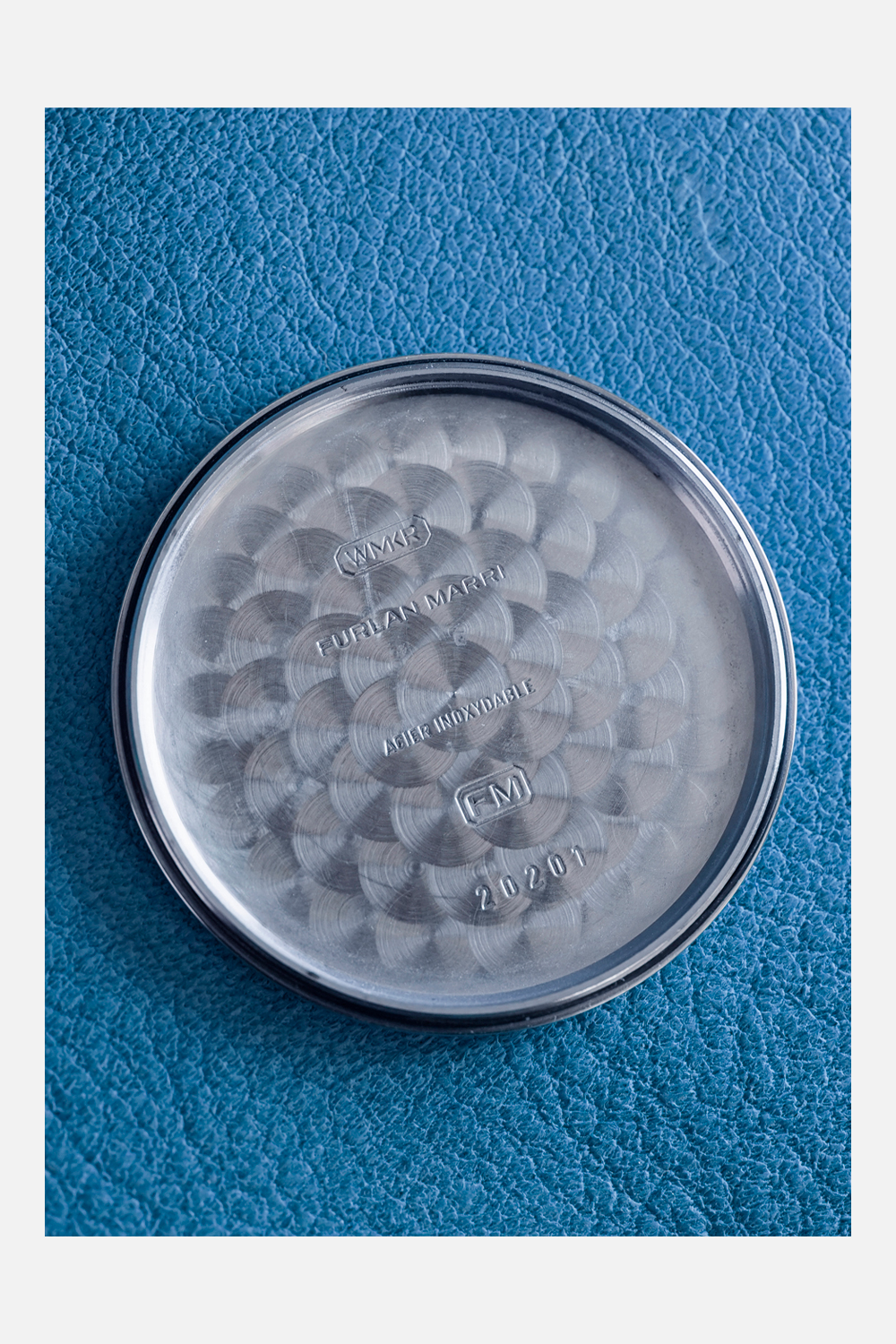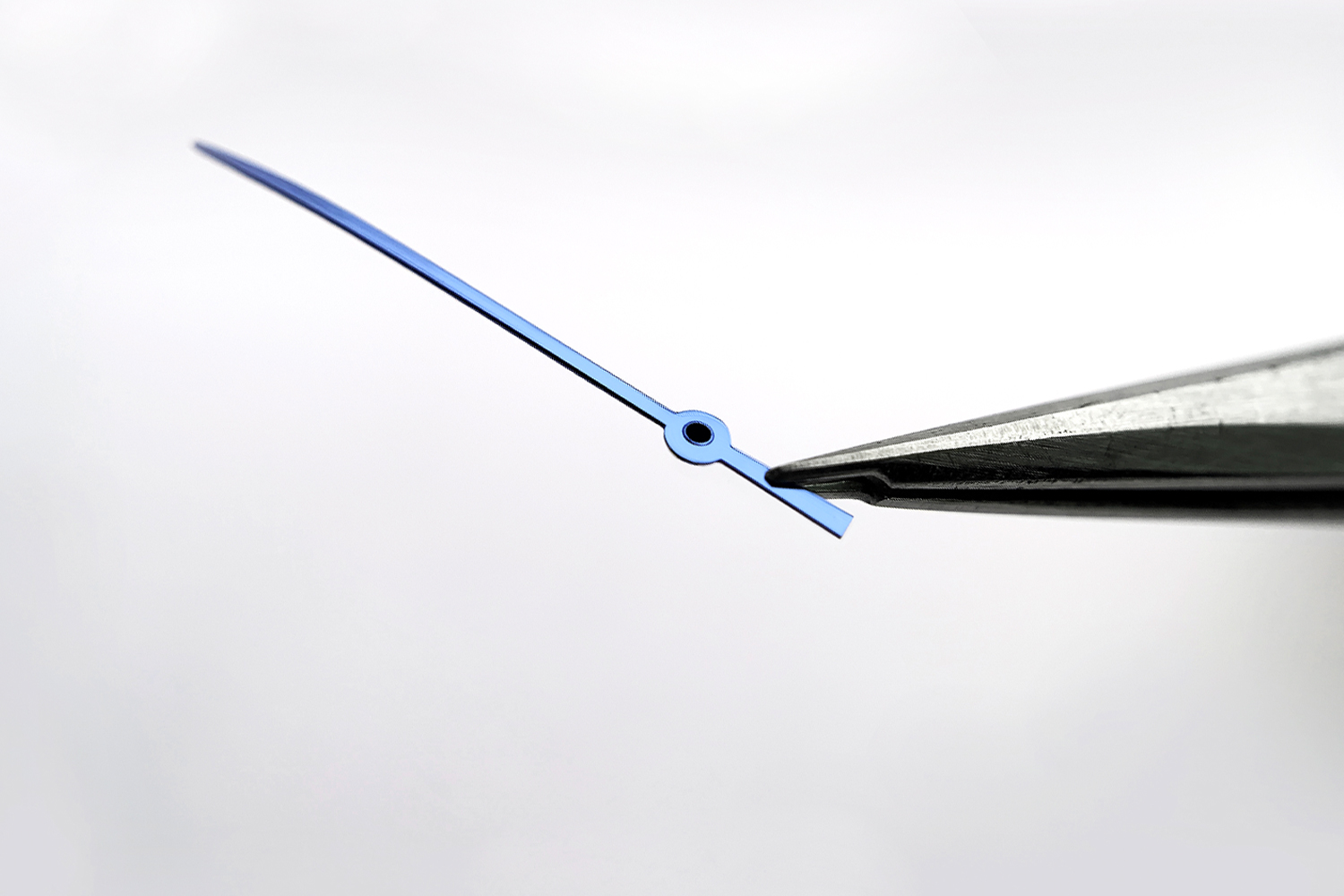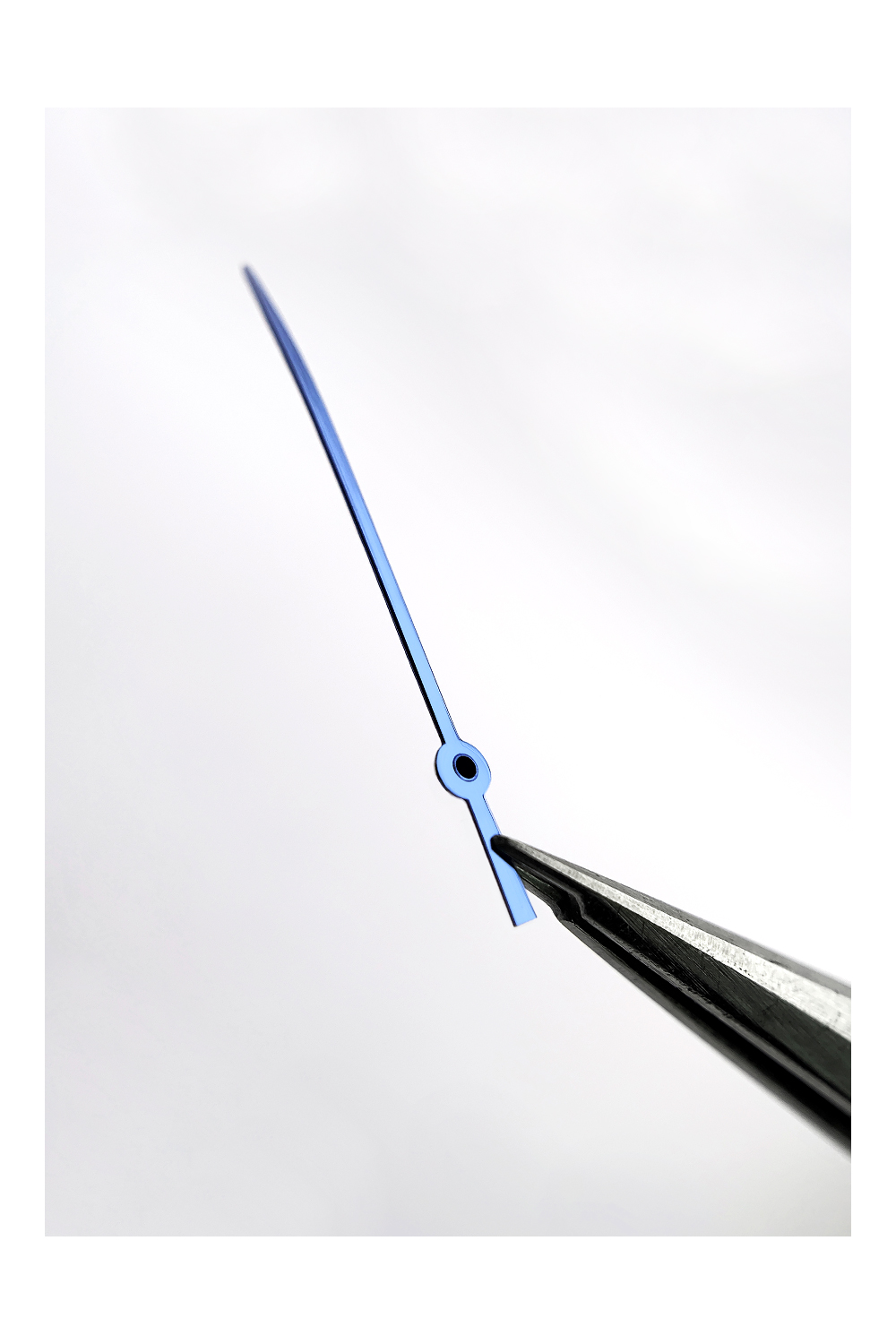 Blued Steel. An Extra Level.
We wanted our hands even more exclusive that's why we added an extra level by doing blued steel hands. Basically, the steel is heated at a temperature around 220 to 250 degrees (Celsius) causing the oxidation of the steel and gives it a beautiful bluish color. It is a process used today again for some exclusive swiss watch brands.
Italian. Leather.
We choose italian grained calfskin leather and suede straps for our watches, with easy release spring bars. The stitches are smooth with good proportions. The thickness is about 3mm and the size is 20mm at lugs, 16mm at buckle. Simple. With details.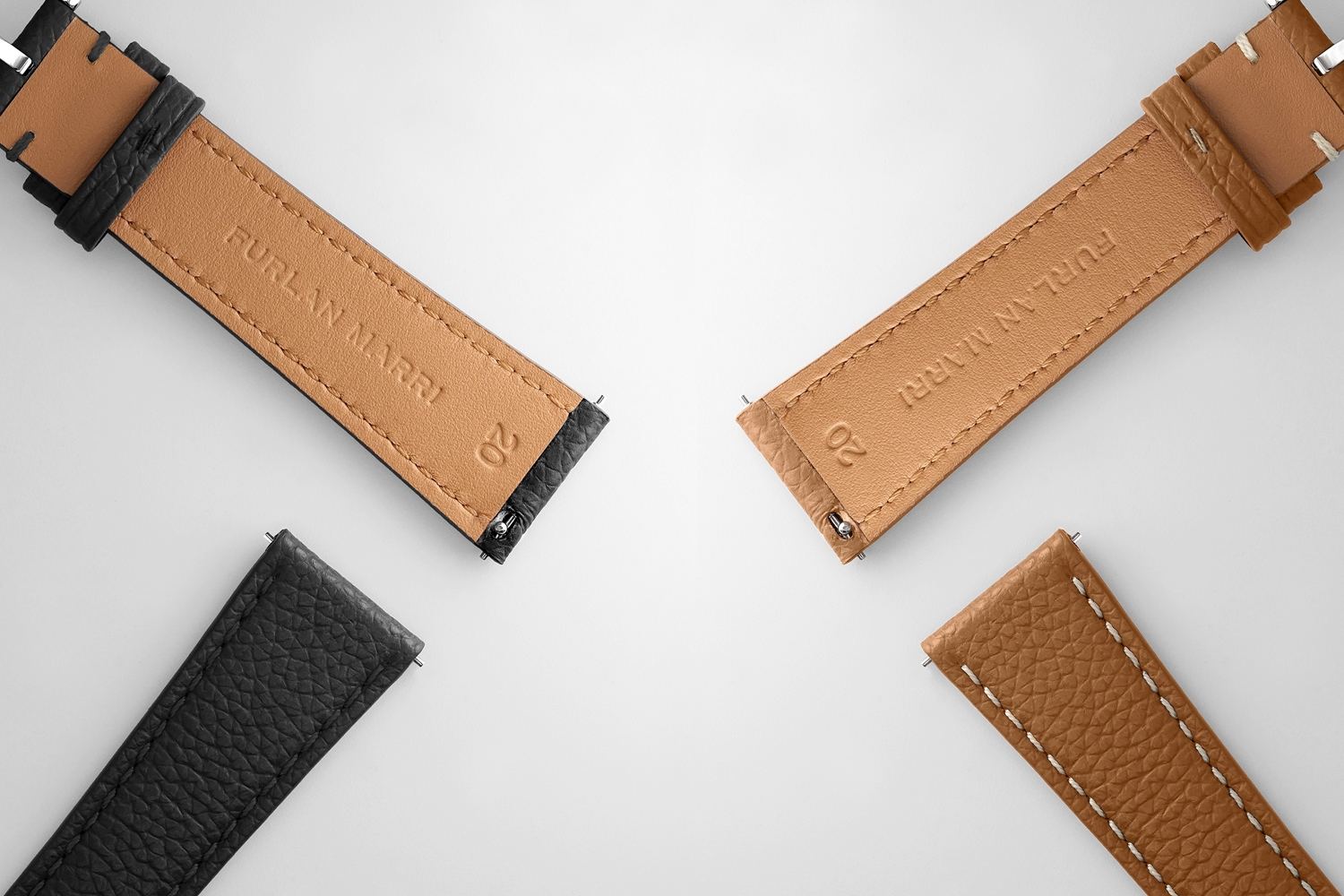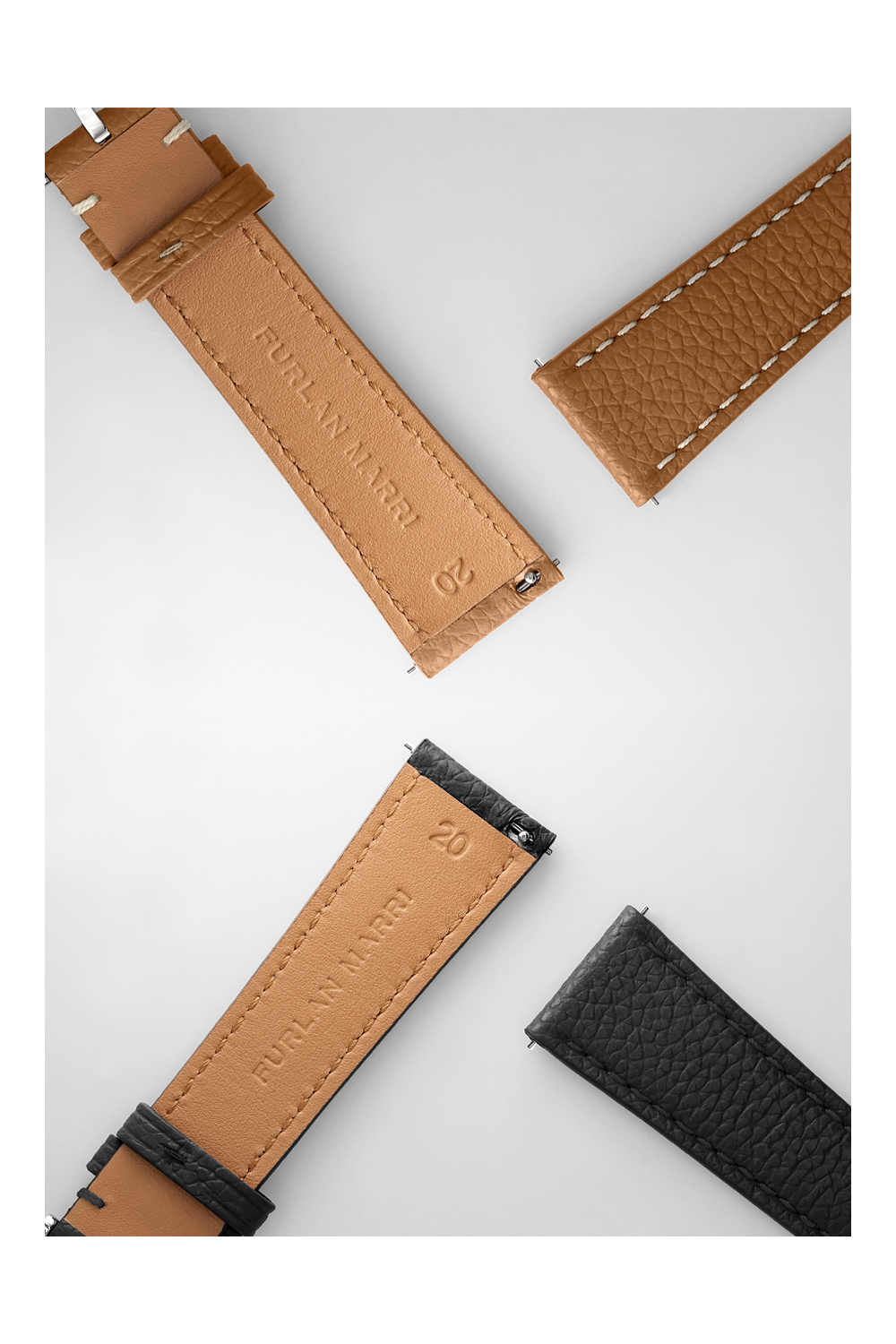 Ephemeral References
In order to provide an optimal customer experience and be closer to our community, we aim to tell ephemeral stories about all our products. Thanks to this, we can focus on the product in question and its world, at a specific time. Each story (= new technical development) will therefore be produced for a certain time. Once the references are exhausted, we will stop producing them and move on to another story. Our customers will have priority access to the new developments and products, for a certain time, before the public access, which will also be ephemeral. In the form of pre-sales, we will produce the exact number of orders received. This is to avoid any waste of stock. We will not take orders in advance and will not have waiting lists for our products, to avoid frustration when changing collections during the year.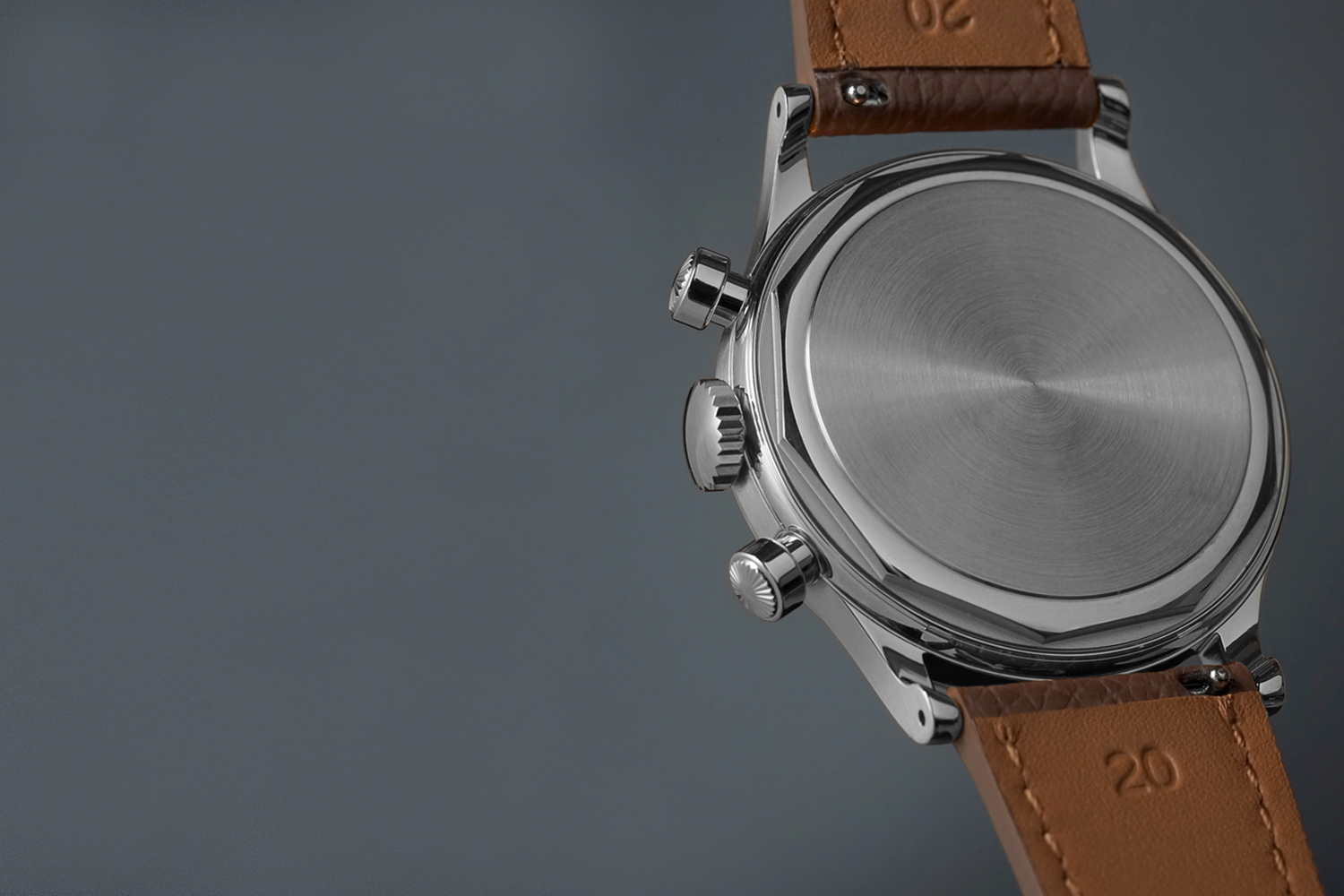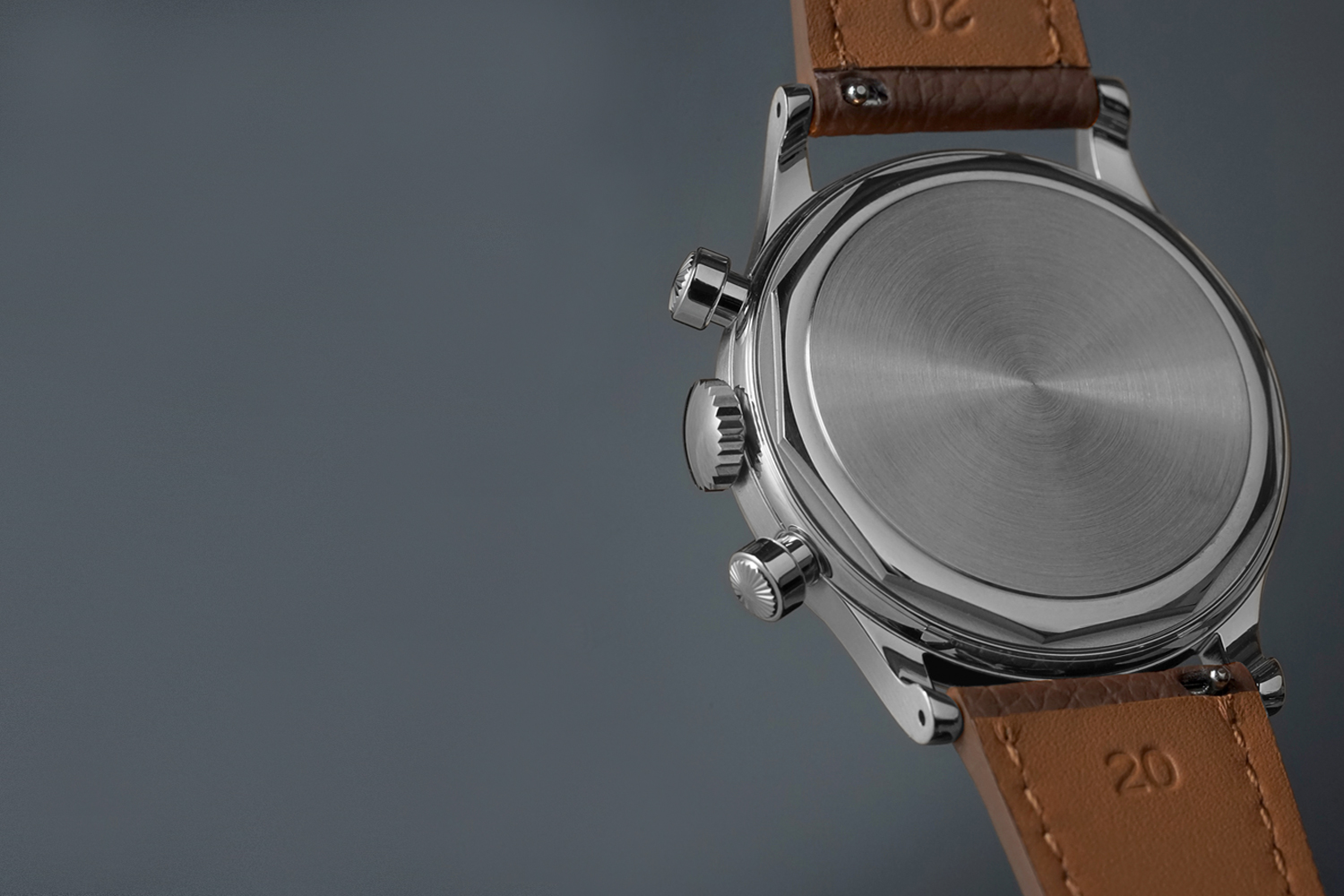 Combining a highly polished and circular brushed finish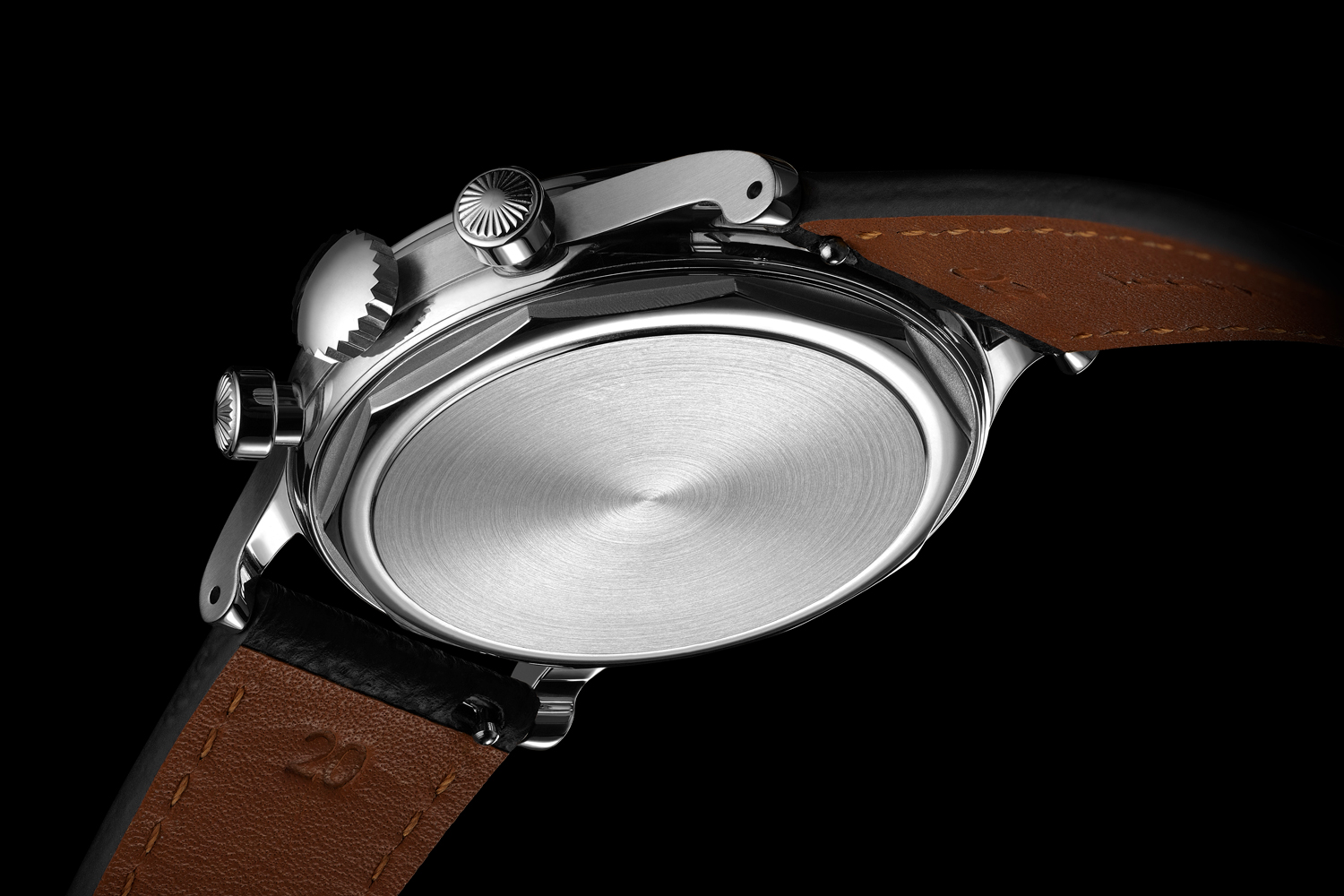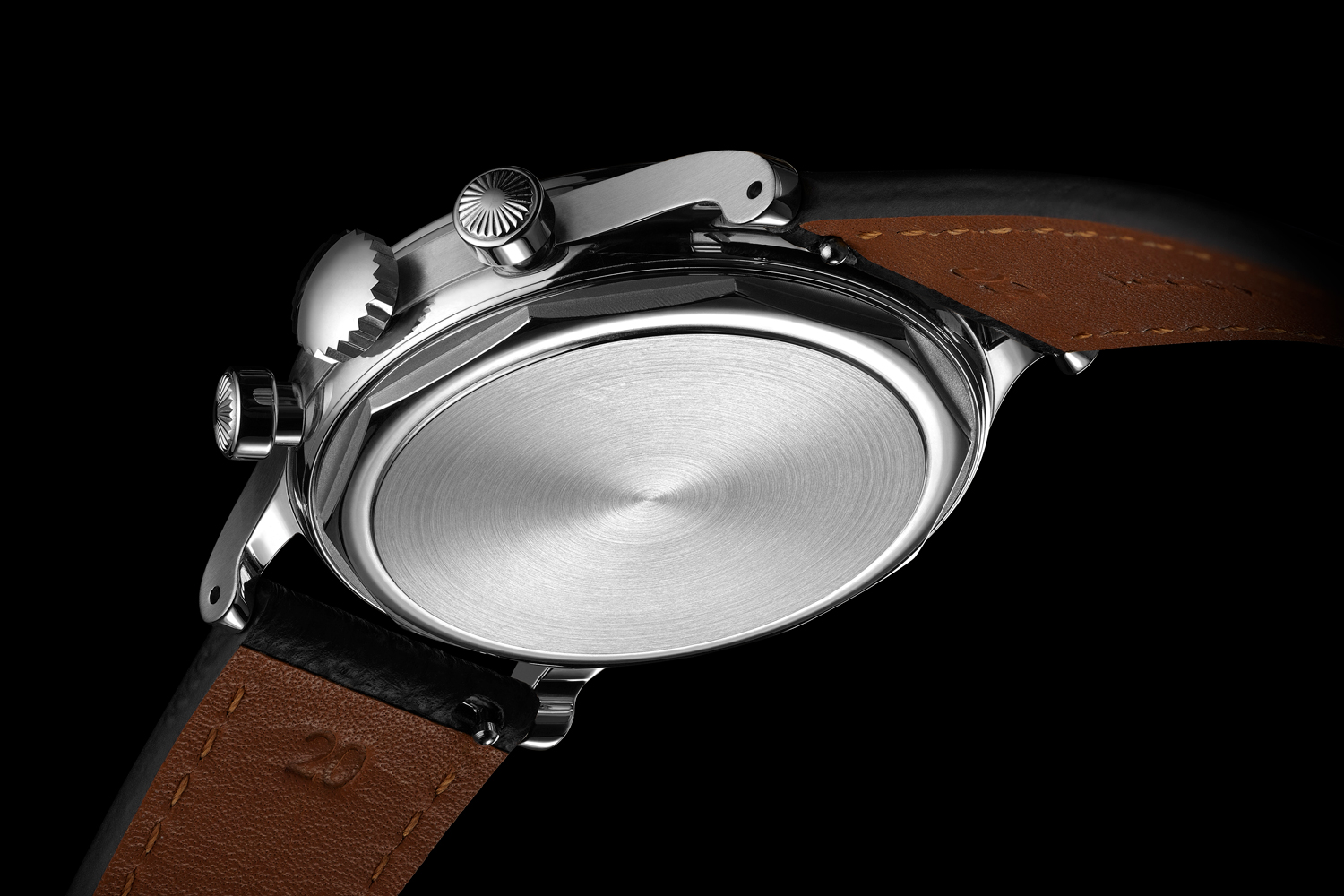 The movement. An interesting story to tell.
Mechaquartz movements were first invented in Switzerland and Japan during the quartz crisis in the late 80's. In Switzerland, Piguet and LeCoultre were the first to invent this particular movement. Because of quartz movements, watchmakers wanted to bring back the feeling of a sweeping second hand that could only be found on a mechanical watch at that time. They invented a mechanical module that could be paired with the accuracy of quartz battery. In Japan, Seiko took an advantage by proposing this movement to the actual market. Today, Furlan Marri wanted to bring back the story of "Mechaquartz", as it is part of the Swiss History of watchmaking.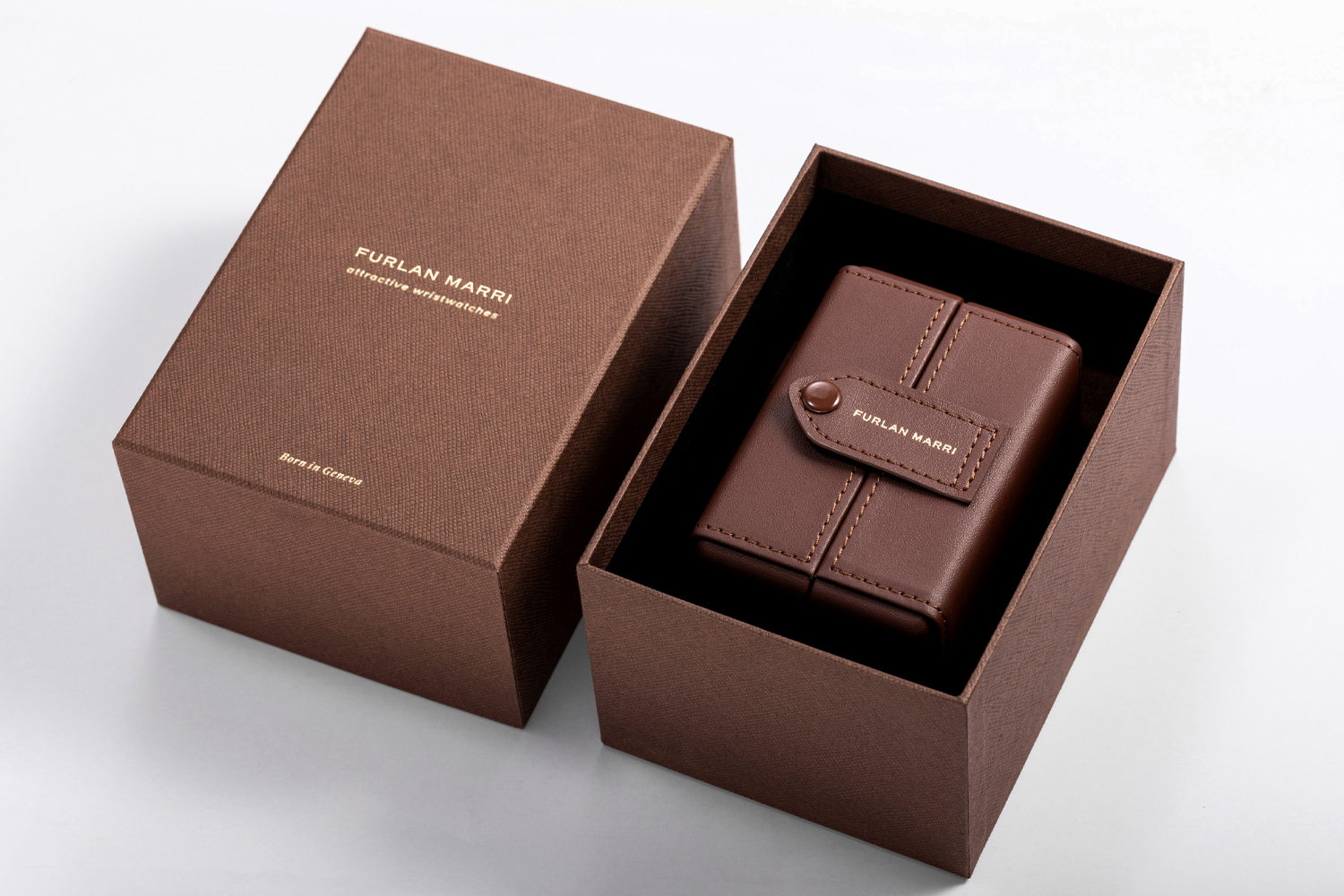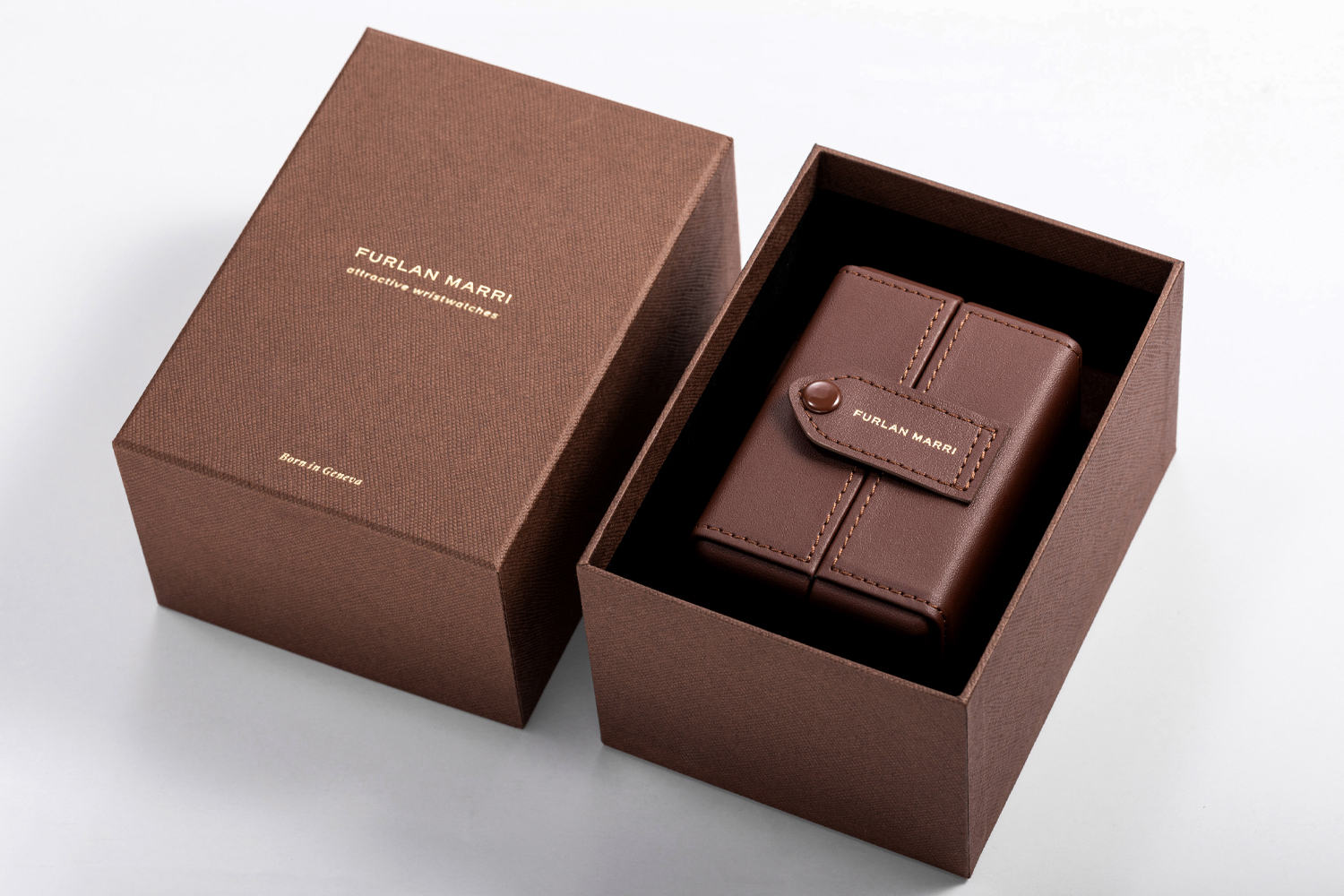 A packaging experience full of stories.