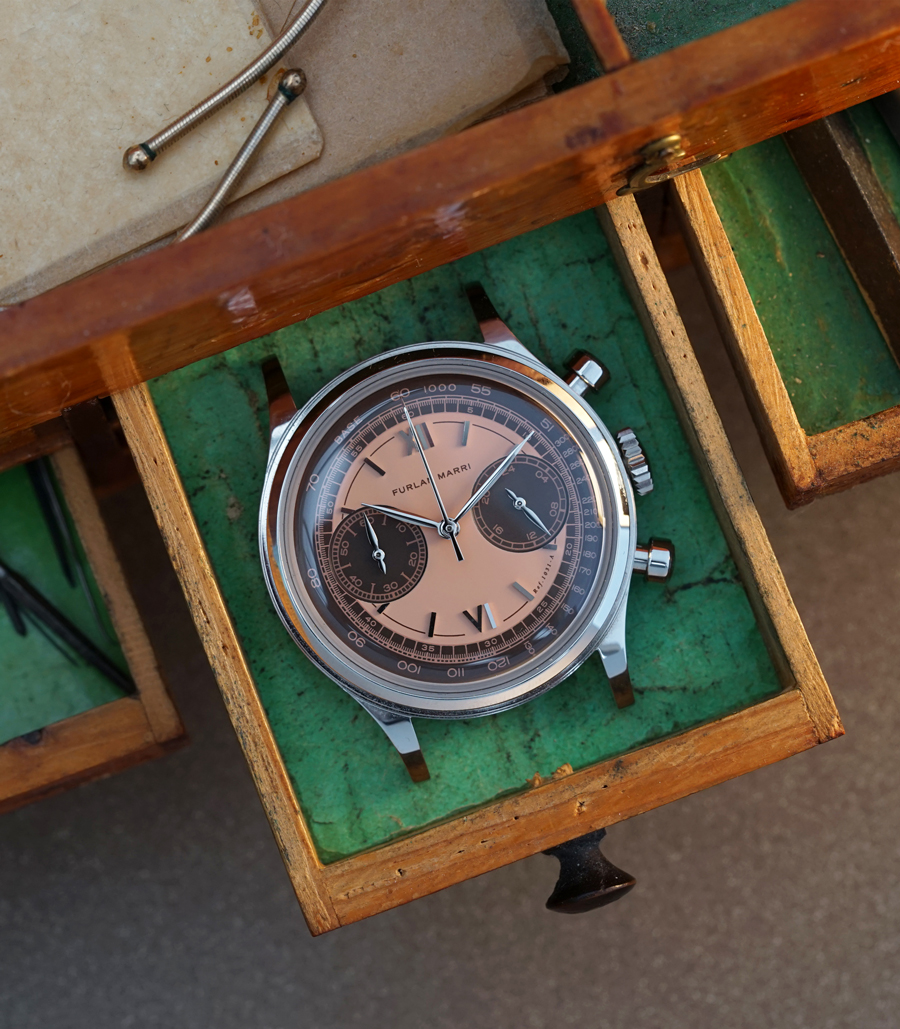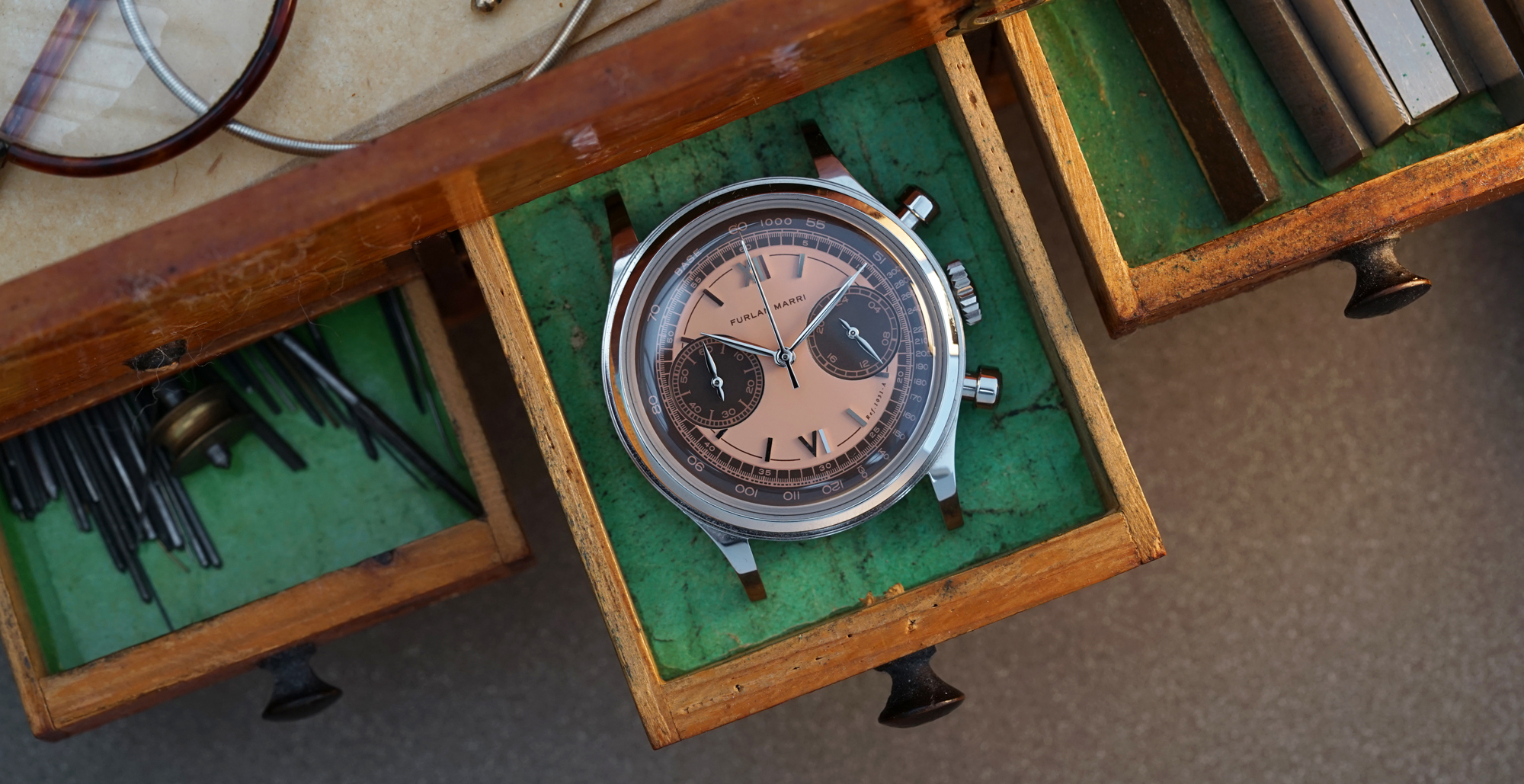 " Havana Salmon " Ref. 1031-A
Price without VAT
CHF 459.00
An attractive chronograph crafted with care for details, such as the tasti tondi engraved pushers, the decagonal screwed caseback with interior perlage finish and deep engravings, exterior circular brushed and polished finish. This particular reference was made only for our pre-order session on Kickstarter in March 2021. The hands are domed and curved to bring even more desirable details into this 38mm case wristwatch.
Sold out and permanently retired. This watch will not be produced again. Click here to register for future pre-orders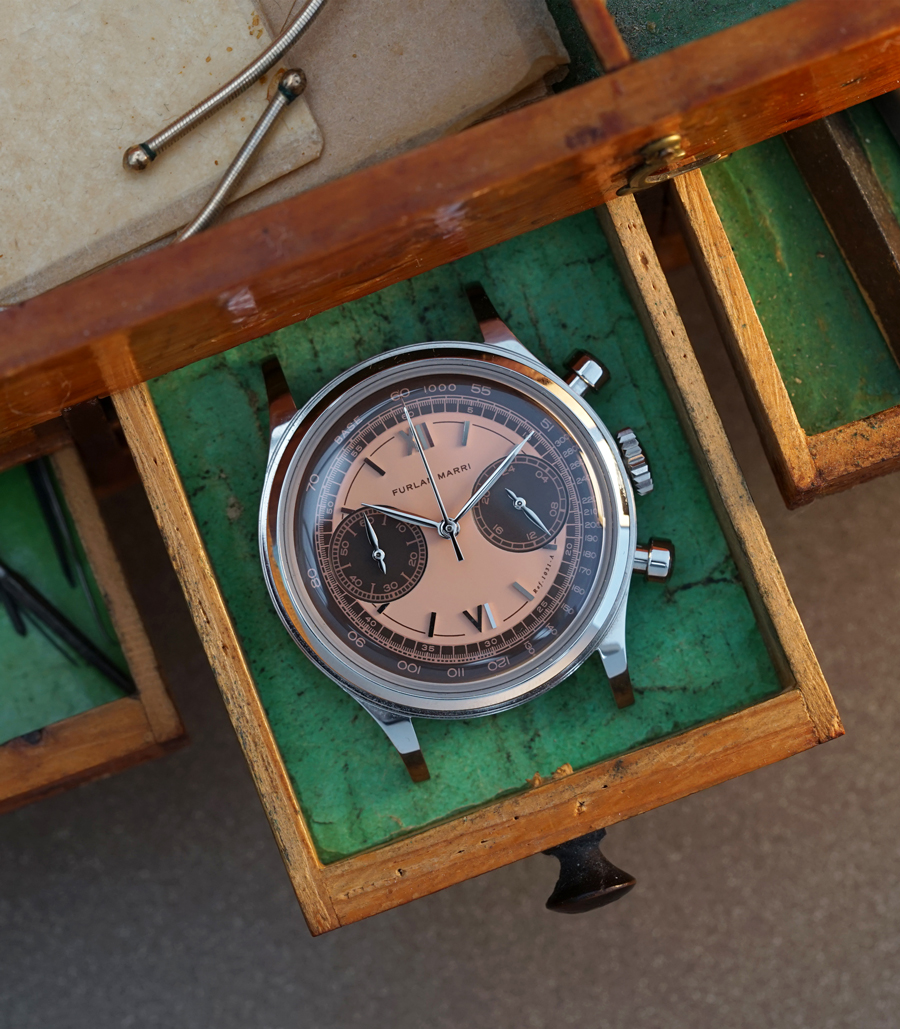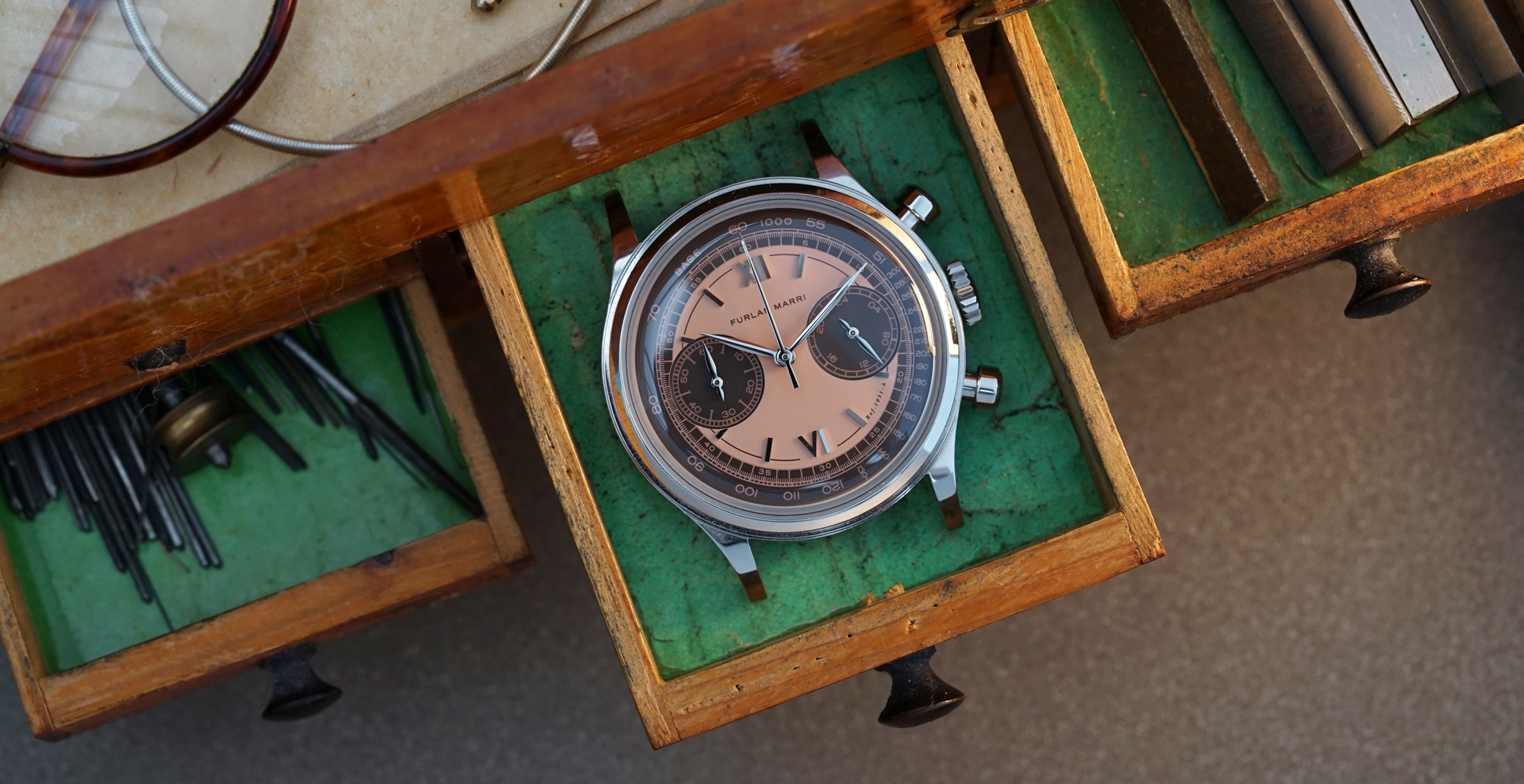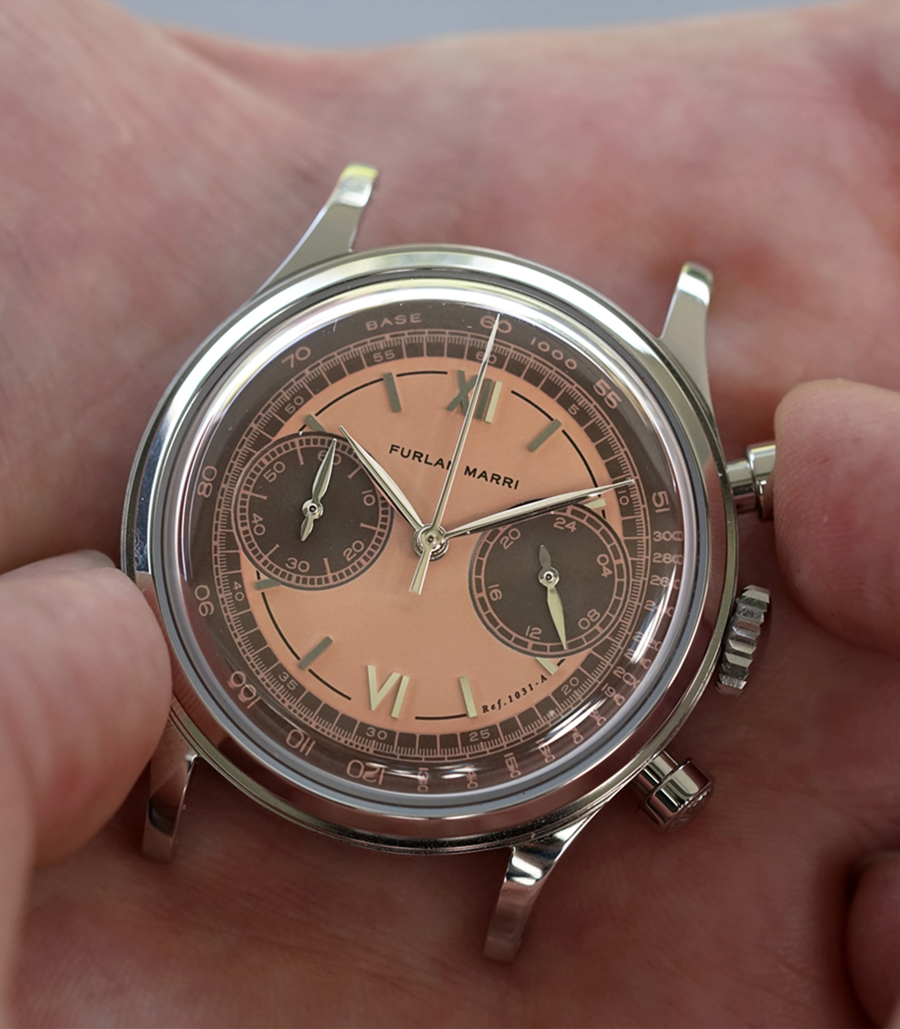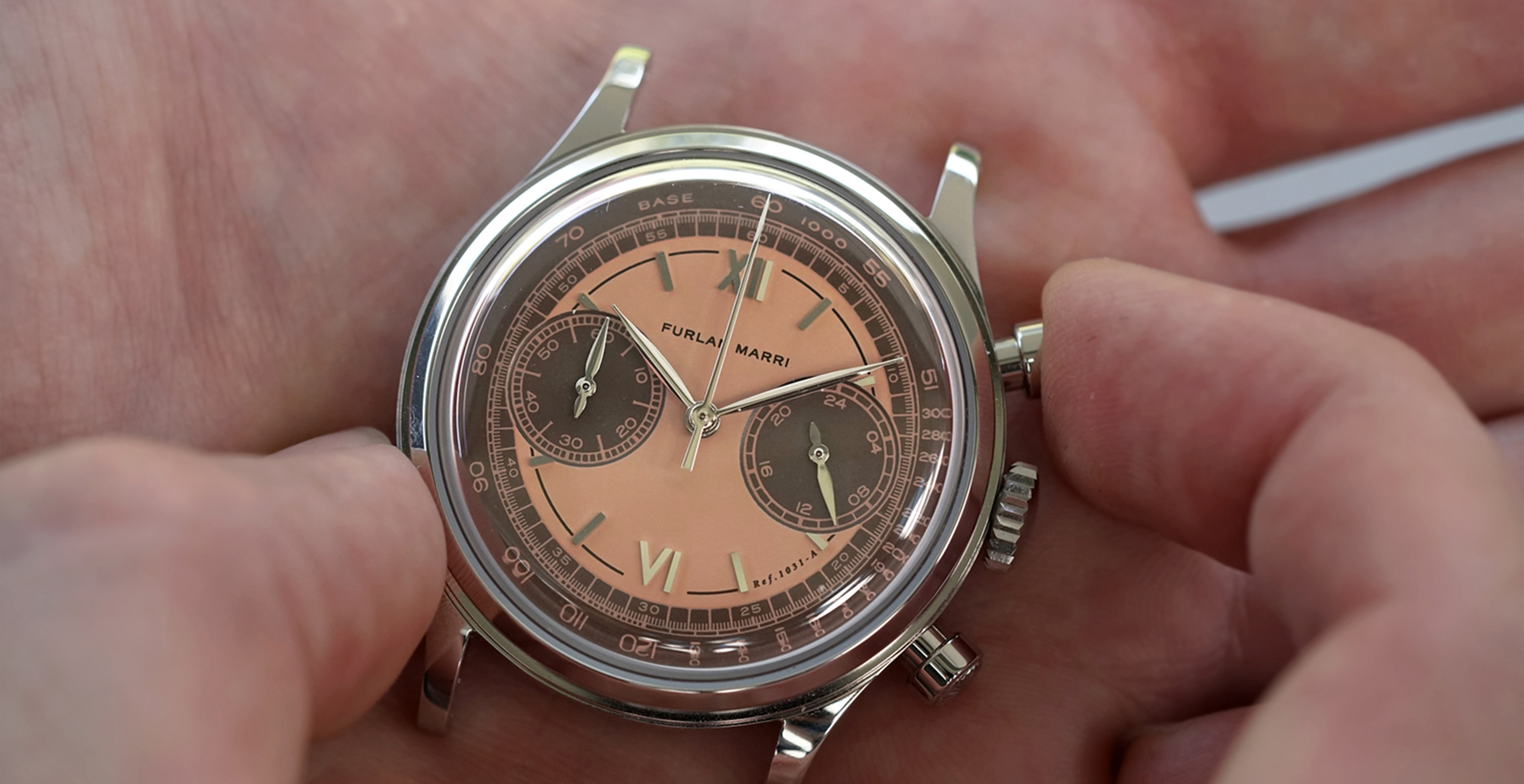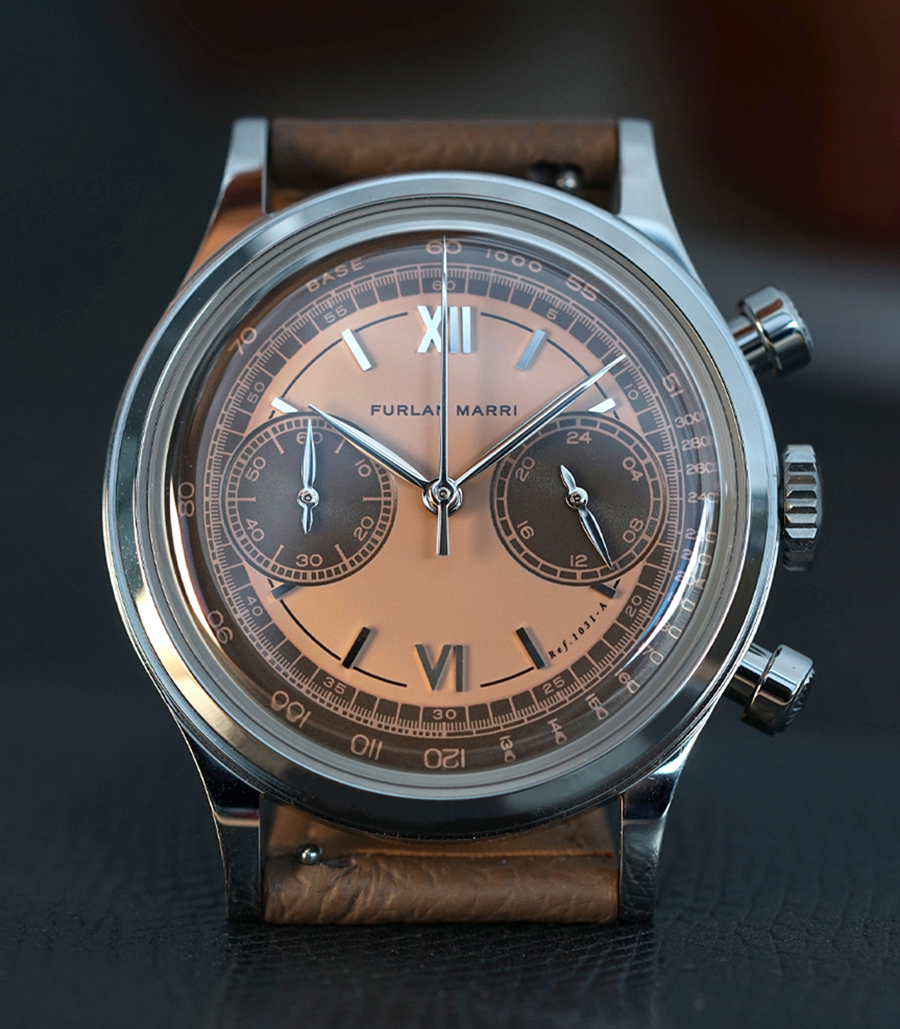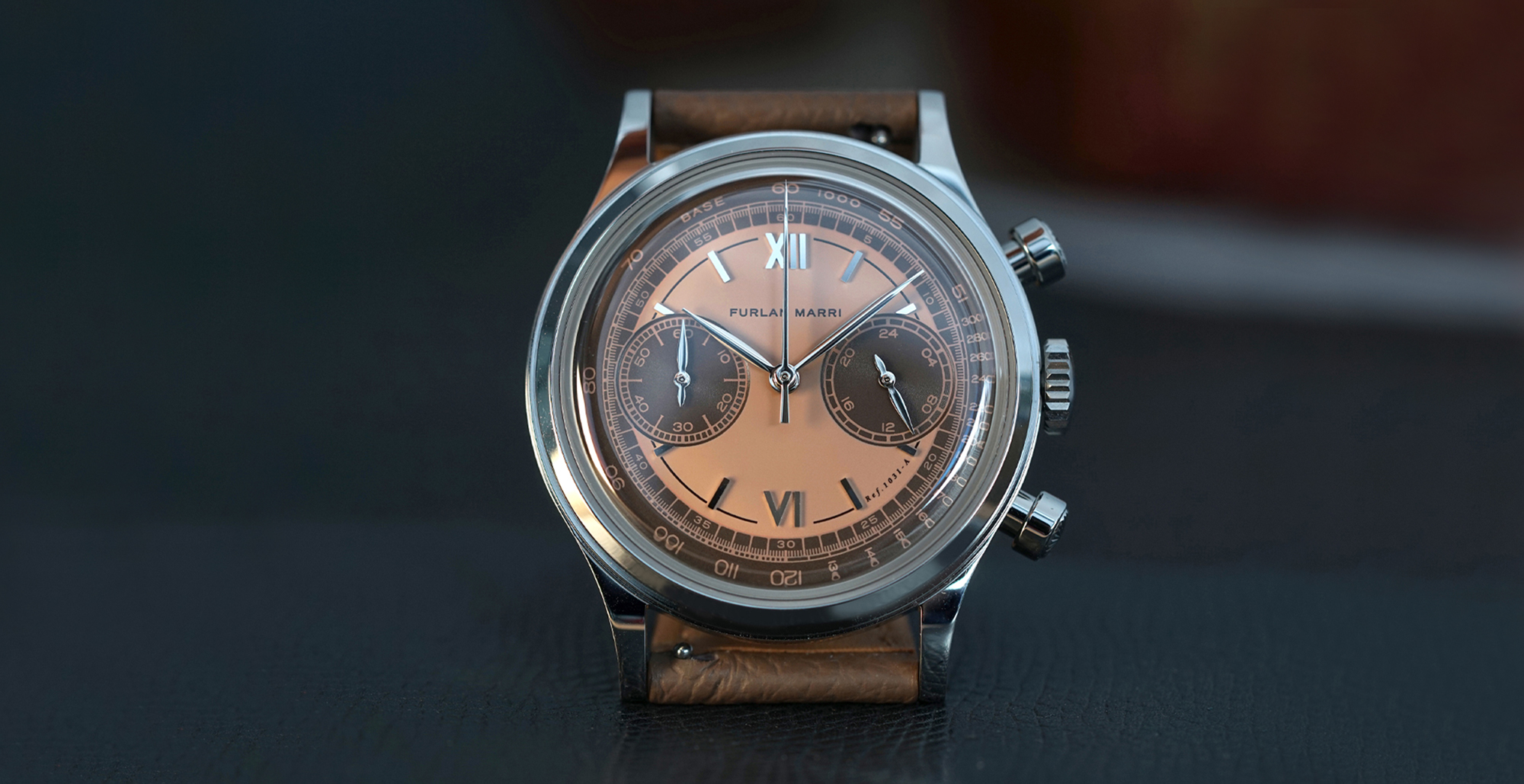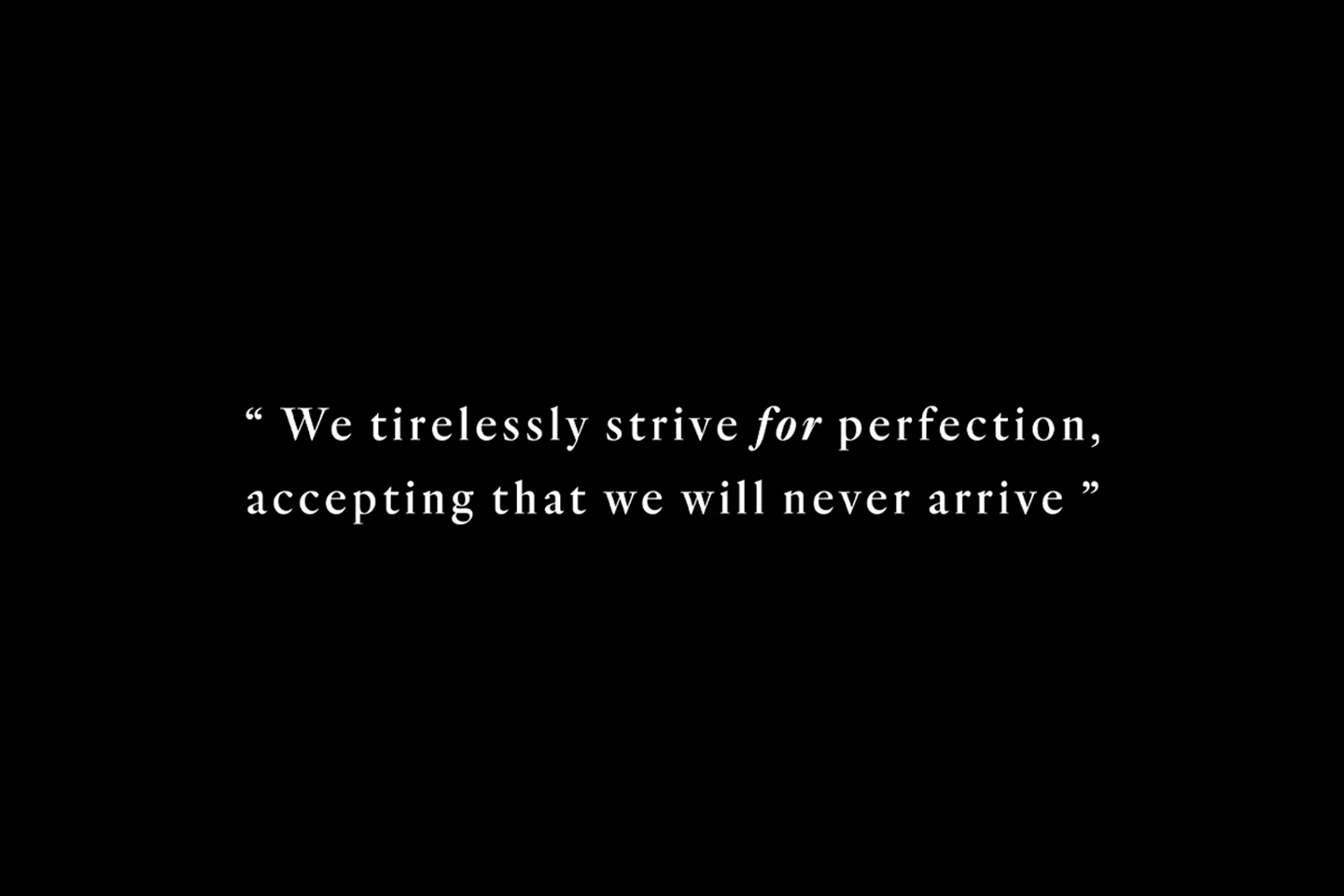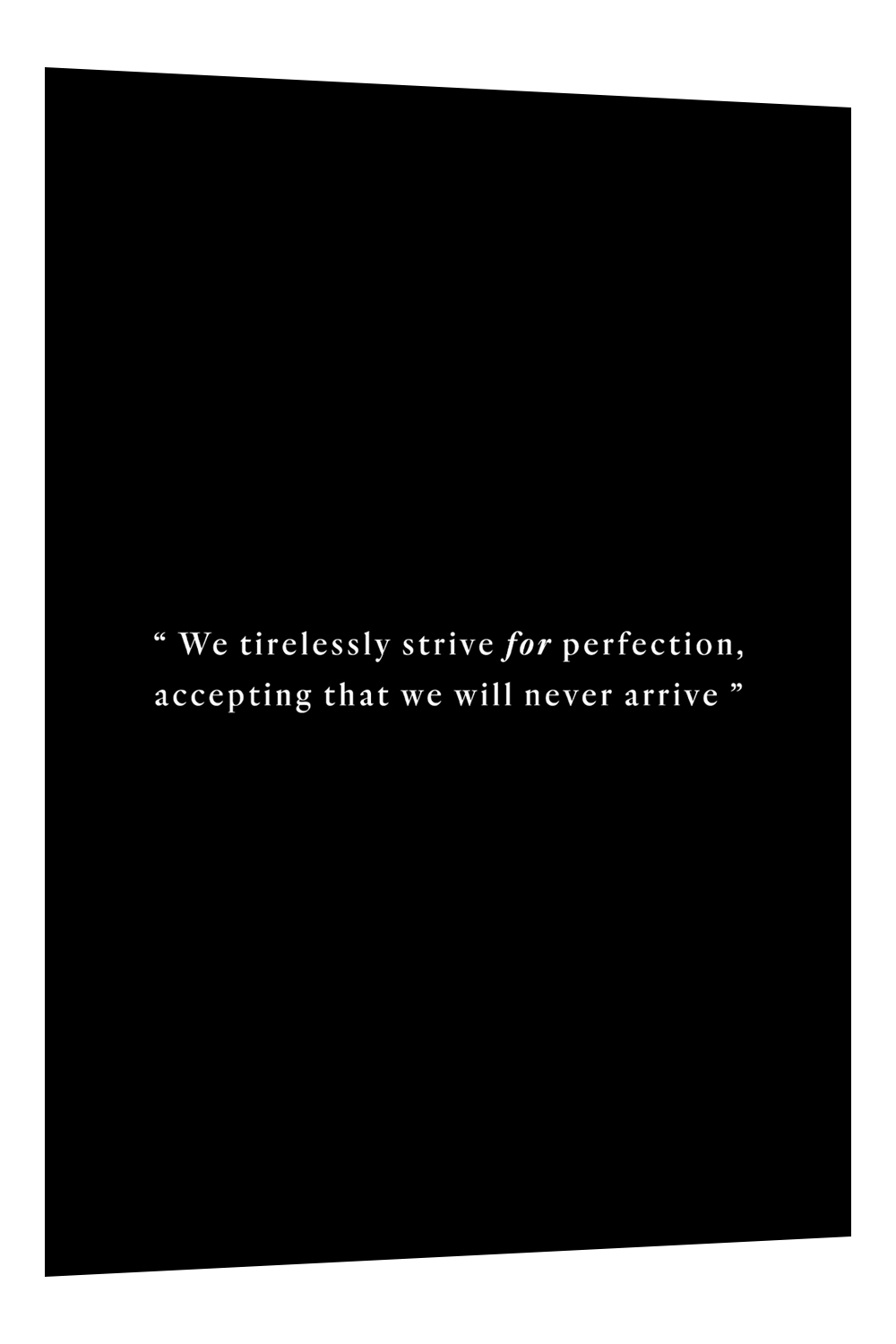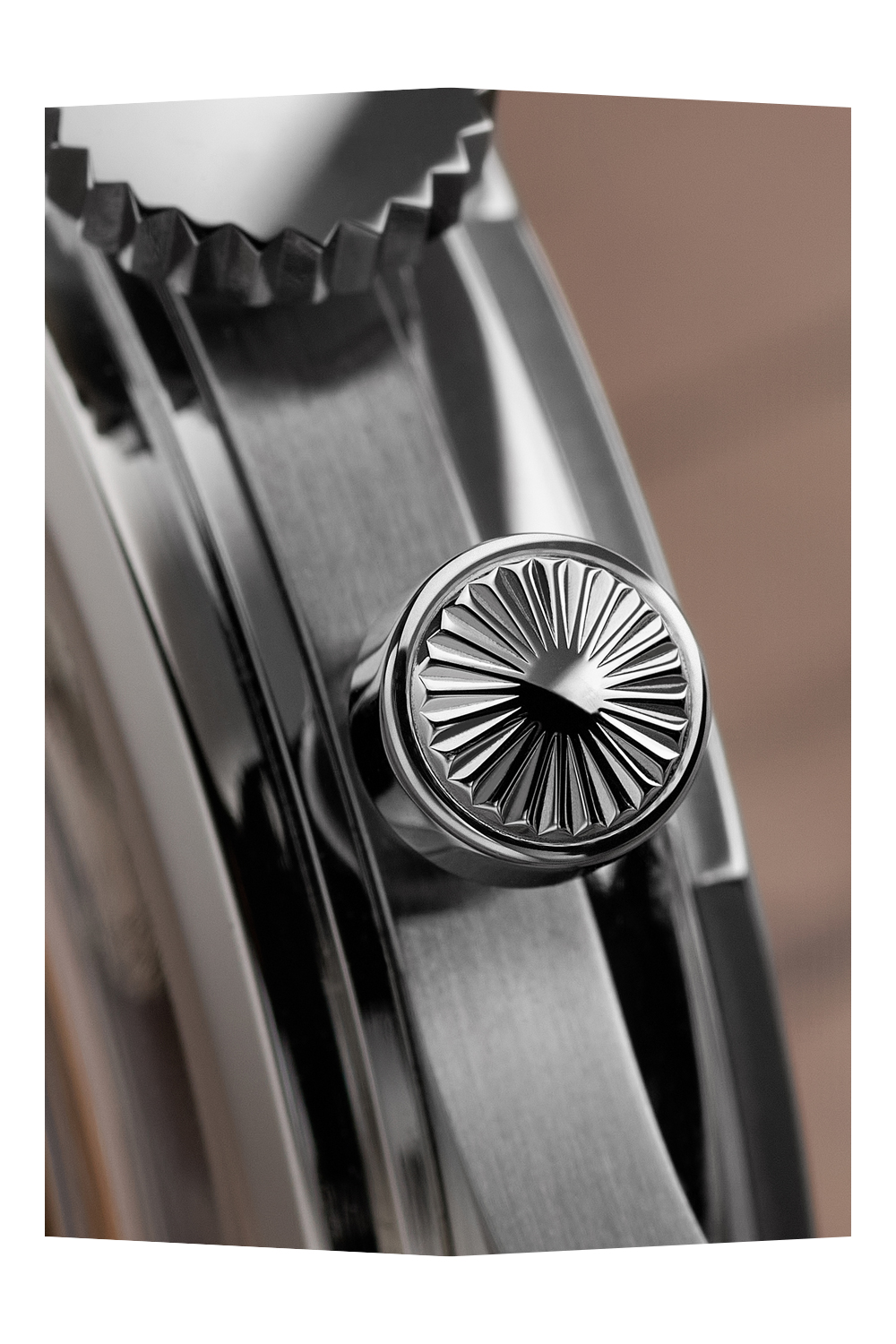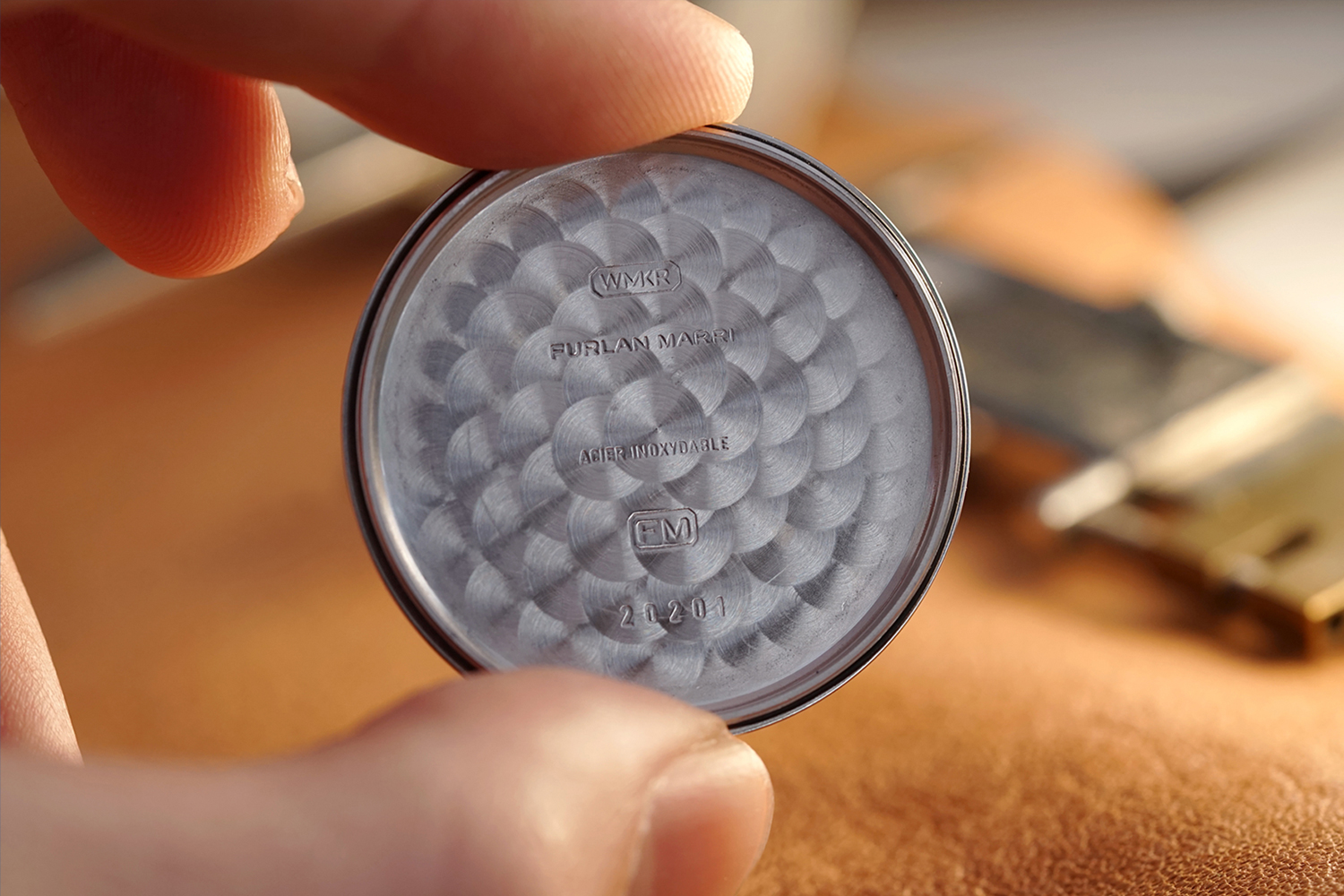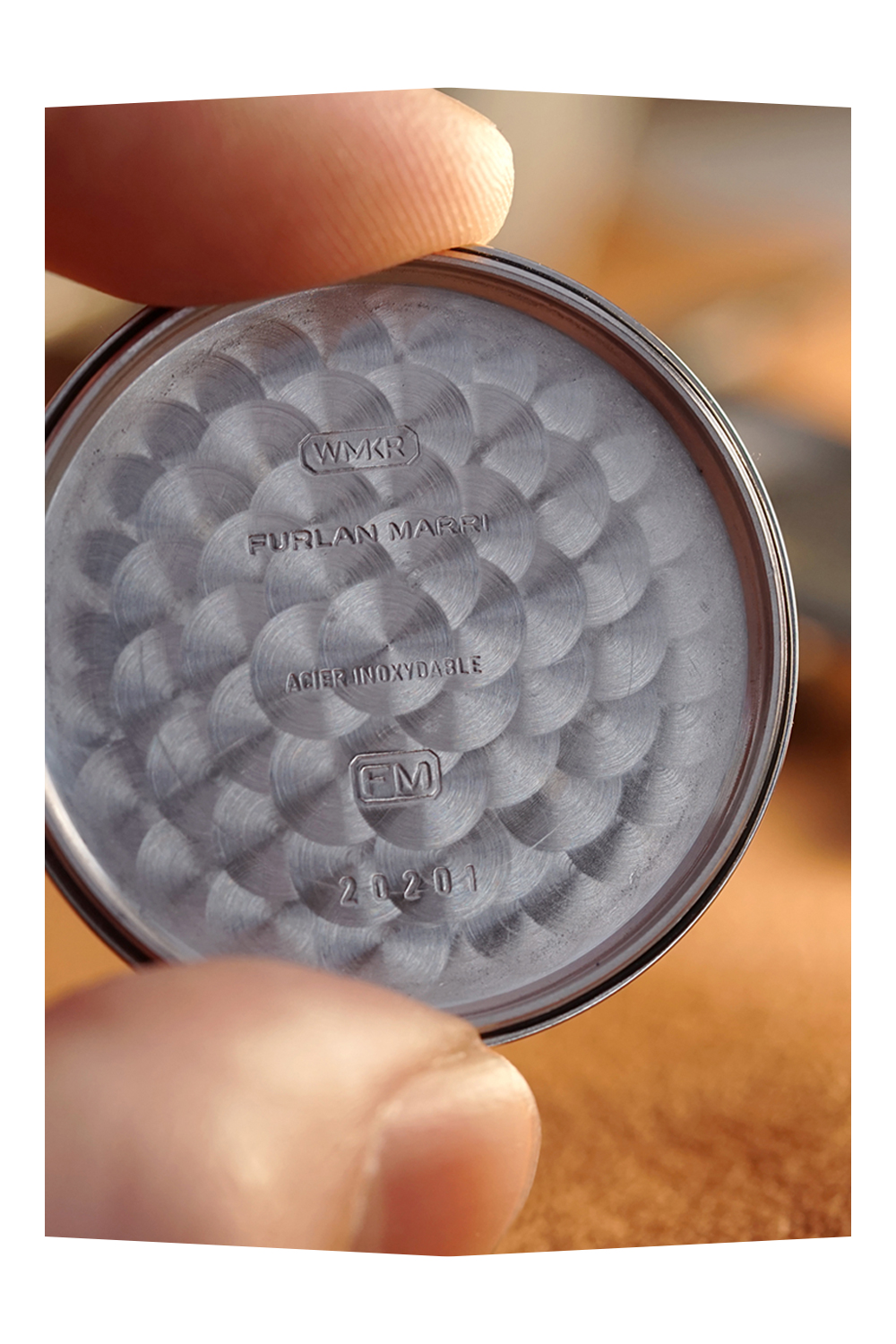 Perlage finish with engravings
Crafted with care. Designed for details.
Crafted with care. Designed for details... Those words are the core value of Furlan Marri. Every product we design must have an extreme care for details, from the curved hands to the engraved pushers. From the sharp polished case to the packaging. Photo by Laurent-Xavier Moulin, Switzerland. Camera used: PhaseOne 100 millions pixels.
Thickness of 11.3mm.
The anti-scratch double domed sapphire crystal has been upgraded with five layers of antireflective coating and anti-fingerprints coating. The 38mm case is made of highly polished 316L stainless steel case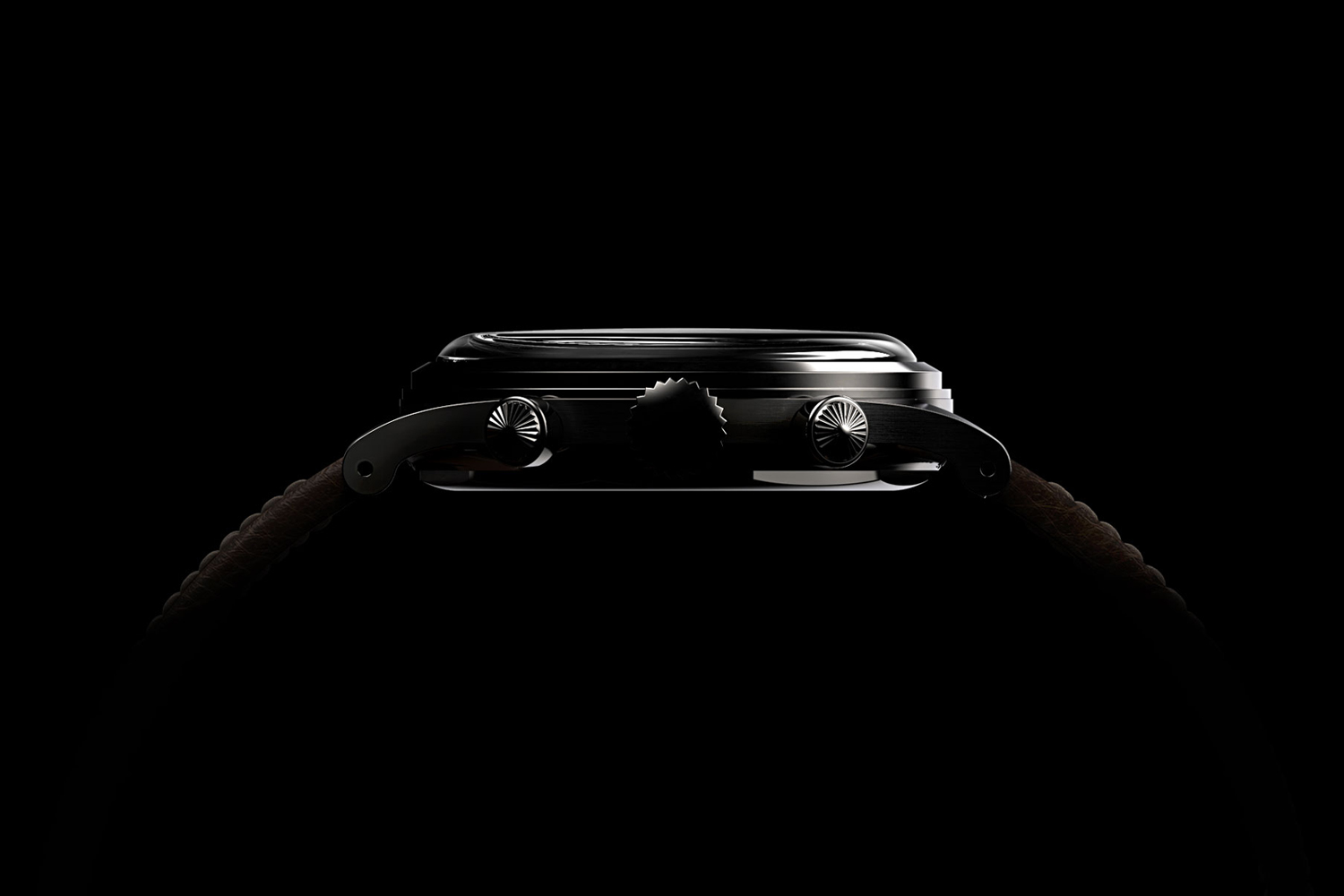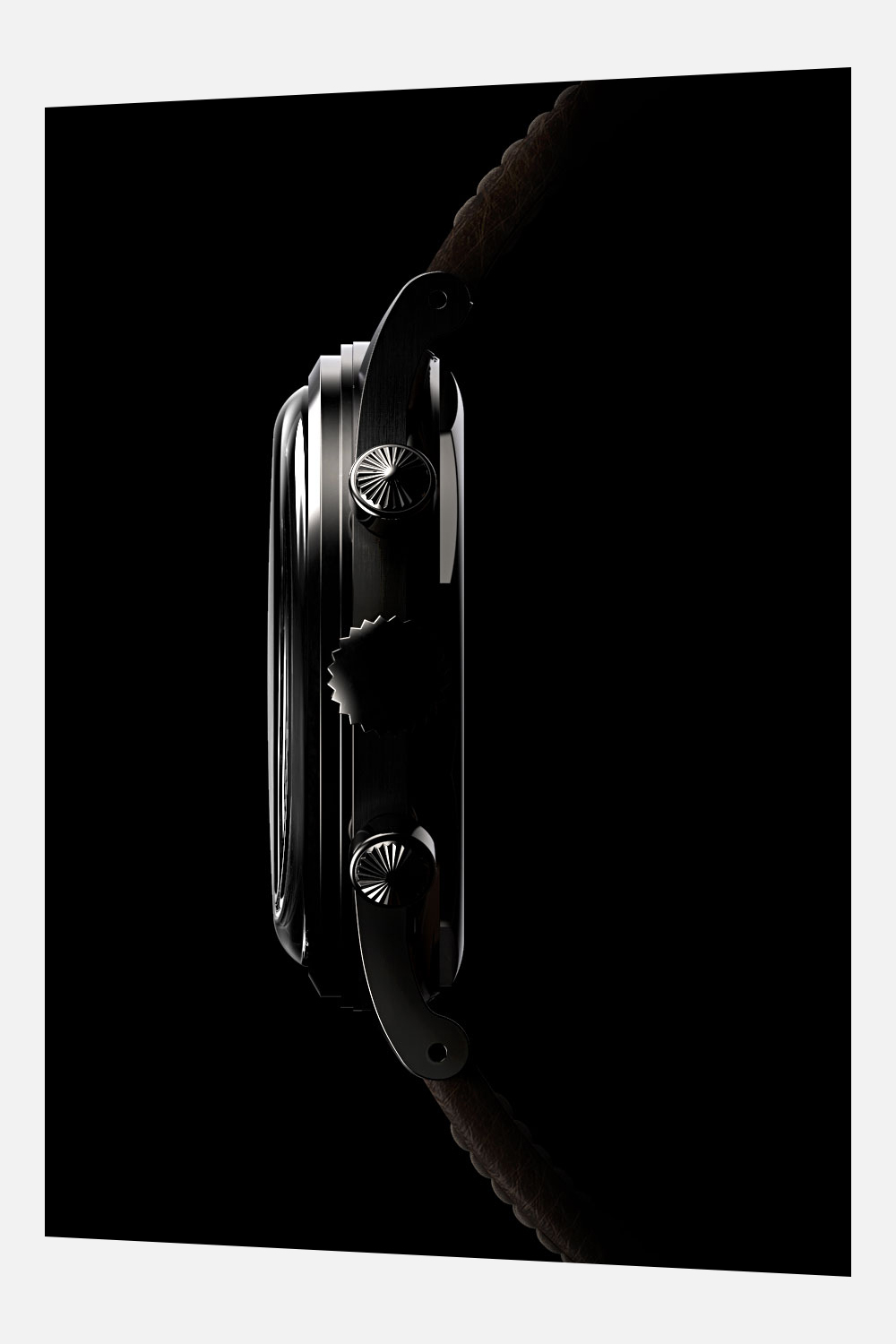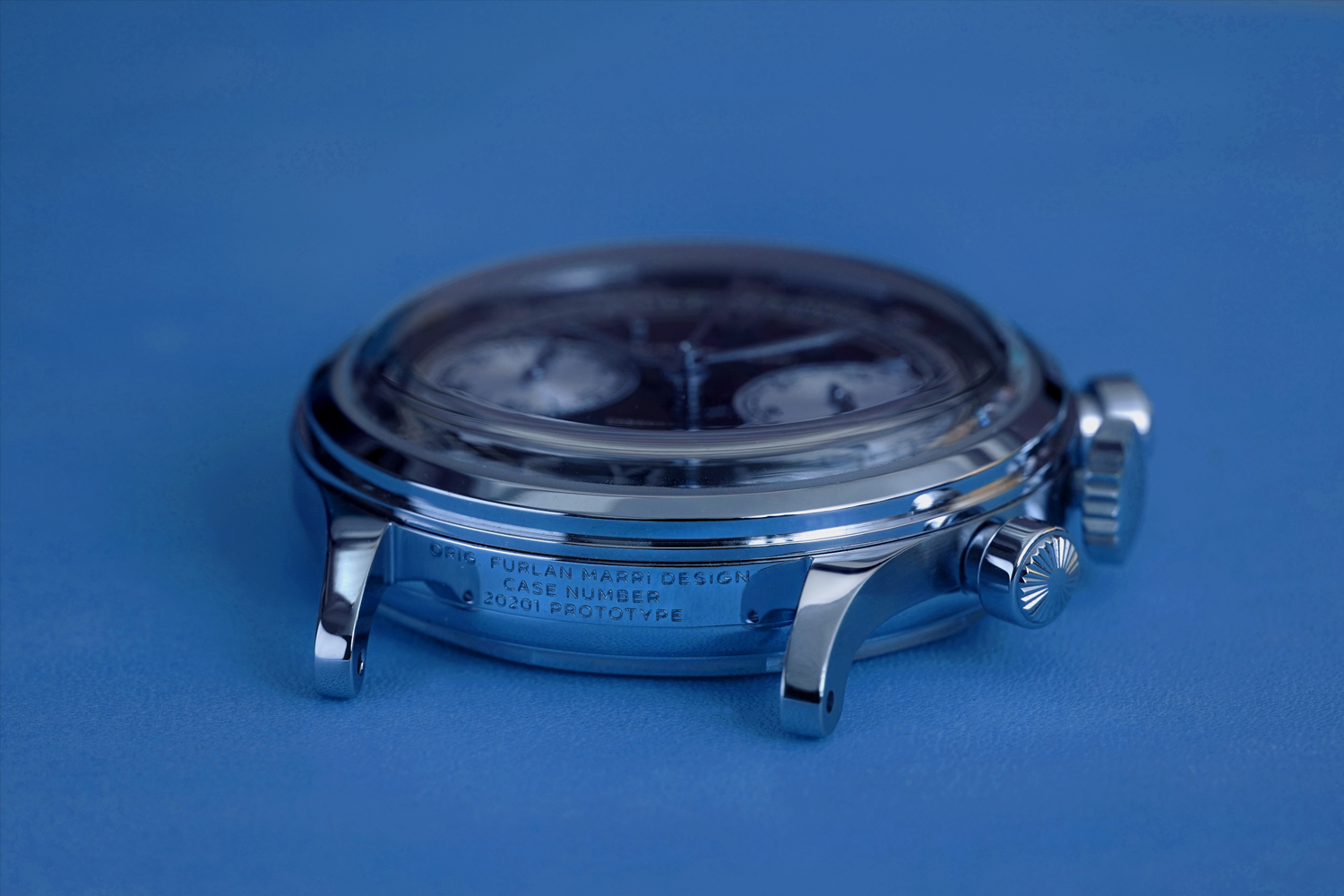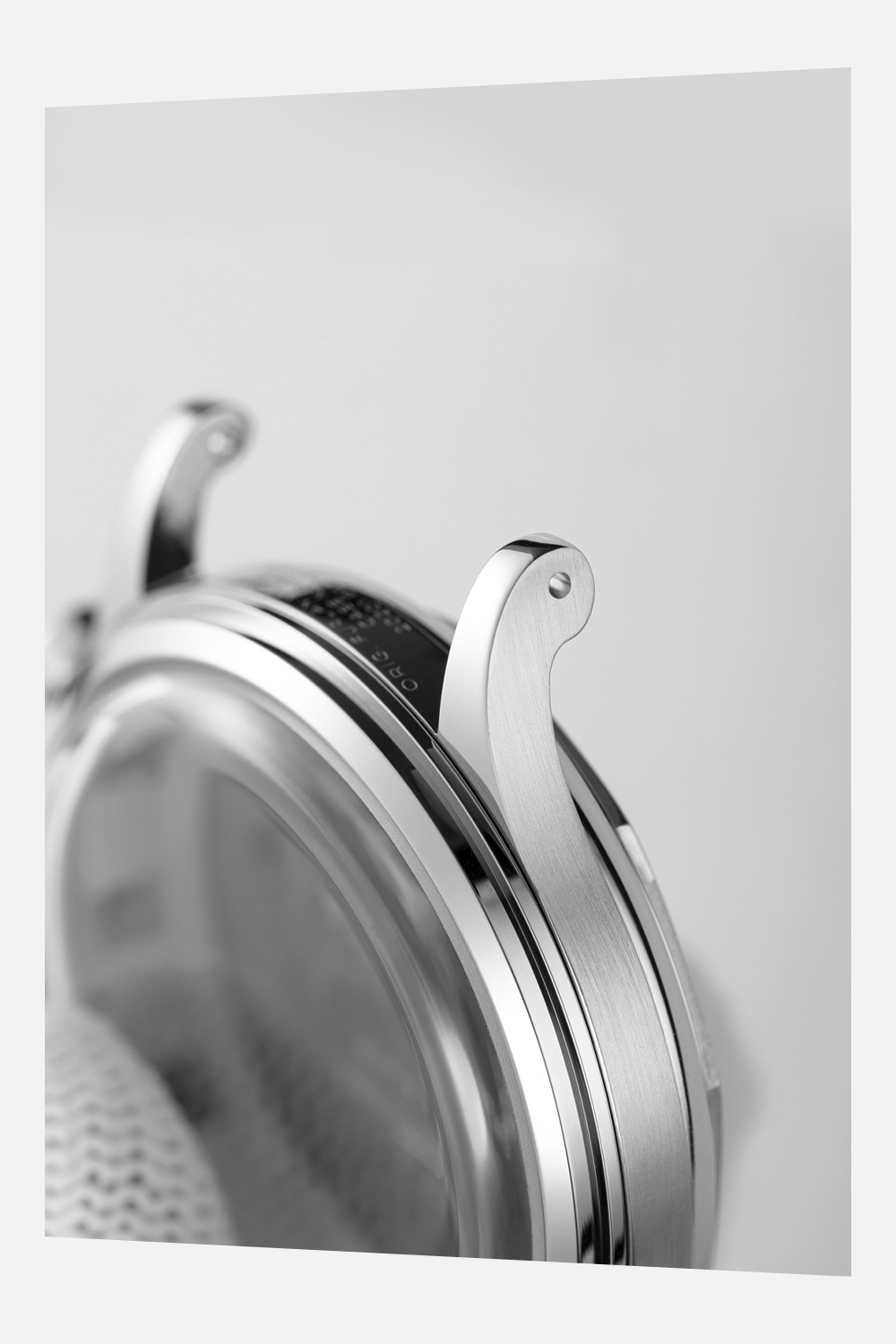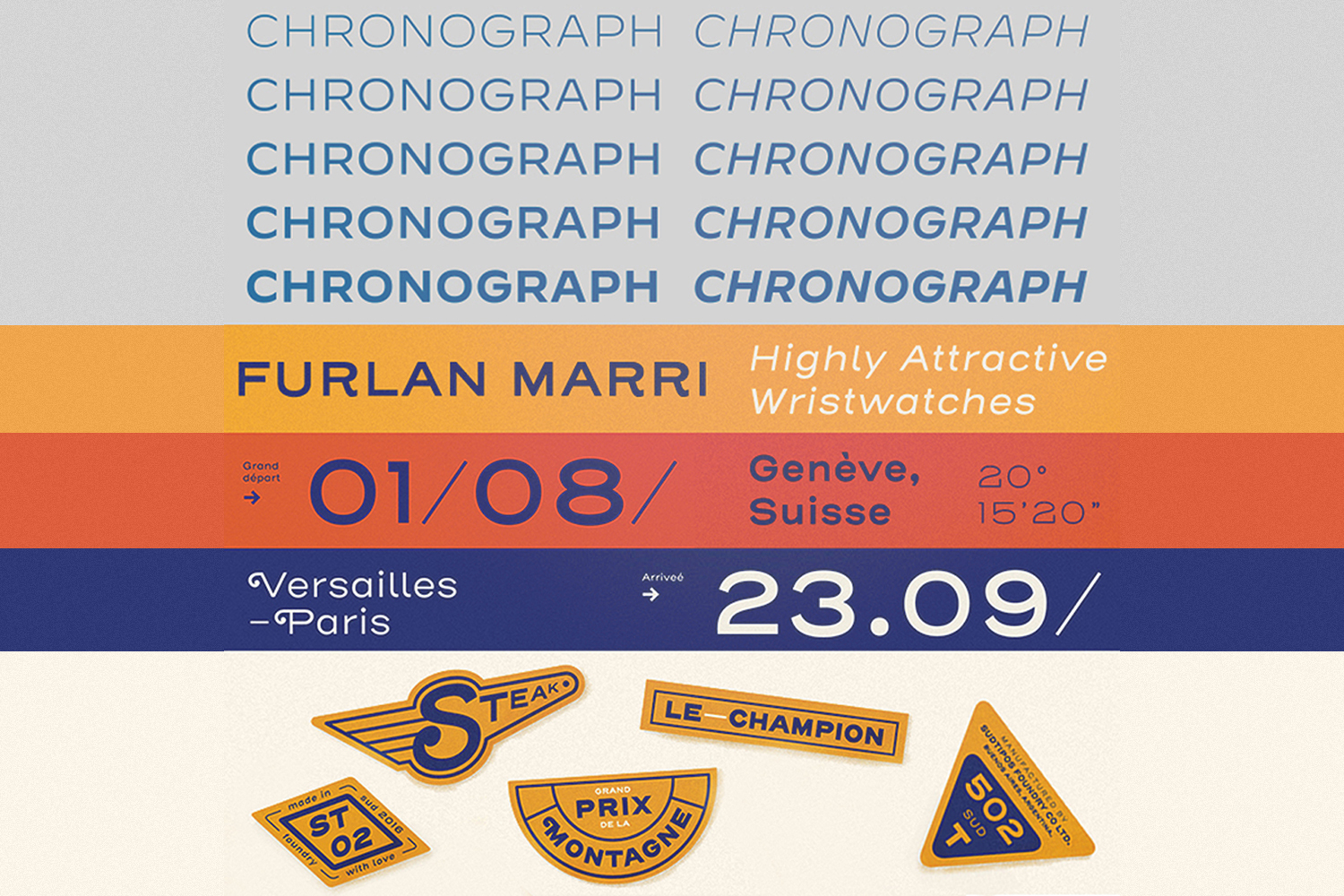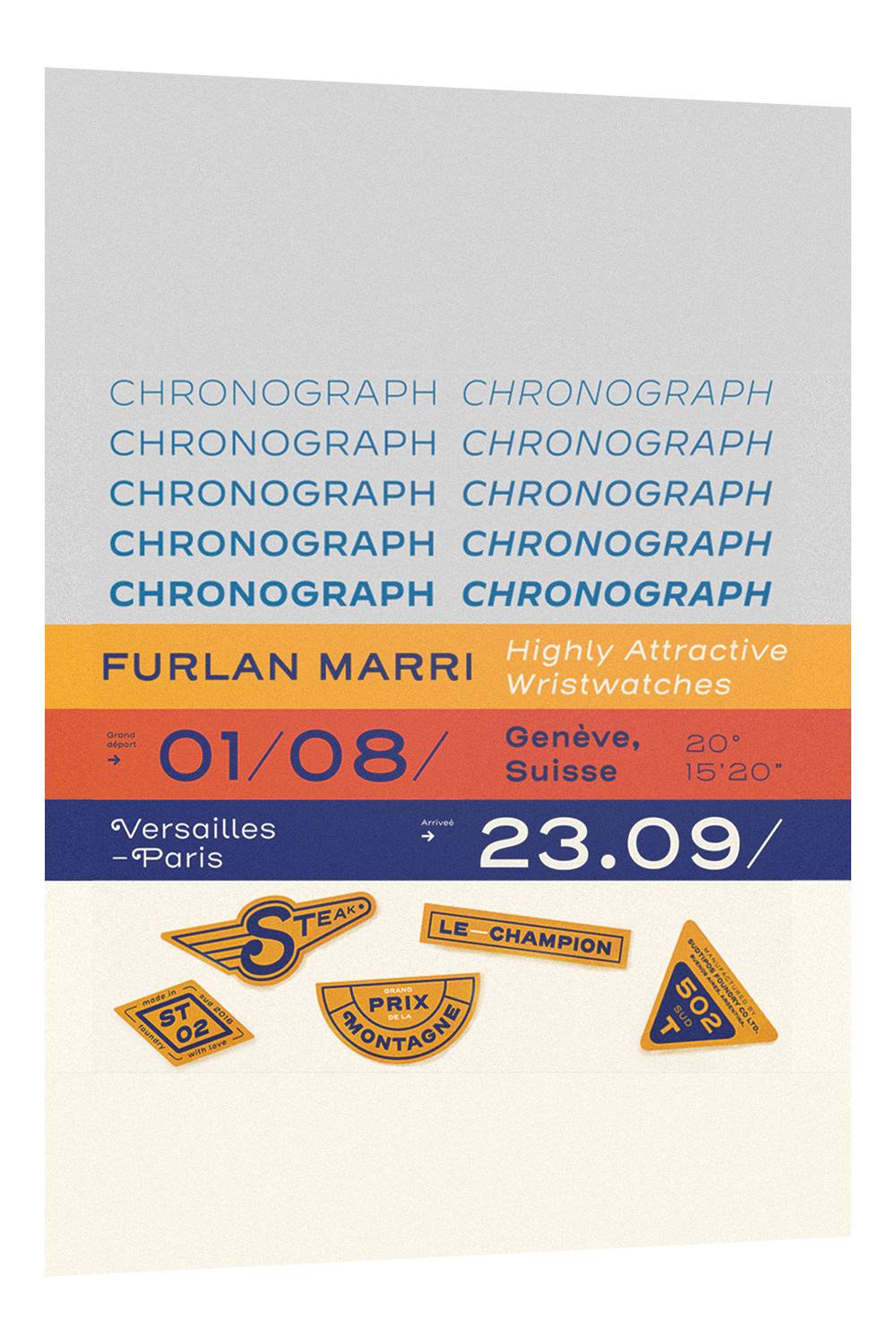 Visibility and Typography
Furlan Marri pays particular attention to the legibility of the dials, with typefaces chosen for their lightness and uniqueness, such as « DECIMAL » , designed by Hoefler&Co (famous New York studio, MoMA collection, various international awards) and presented in season 2 of Abstract: The Art of Design on Netflix. We also chose «HENDERSON», the typeface of the argentinian studio Sudtipos for our logo and dial elements. Each dial has its own reference number to keep a record for the future of the brand.
Ephemeral References
In order to provide an optimal customer experience and be closer to our community, we aim to tell ephemeral stories about all our products. Thanks to this, we can focus on the product in question and its world, at a specific time. Each story (= new technical development) will therefore be produced for a certain time. Once the references are exhausted, we will stop producing them and move on to another story. Our customers will have priority access to the new developments and products, for a certain time, before the public access, which will also be ephemeral. In the form of pre-sales, we will produce the exact number of orders received. This is to avoid any waste of stock. We will not take orders in advance and will not have waiting lists for our products, to avoid frustration when changing collections during the year.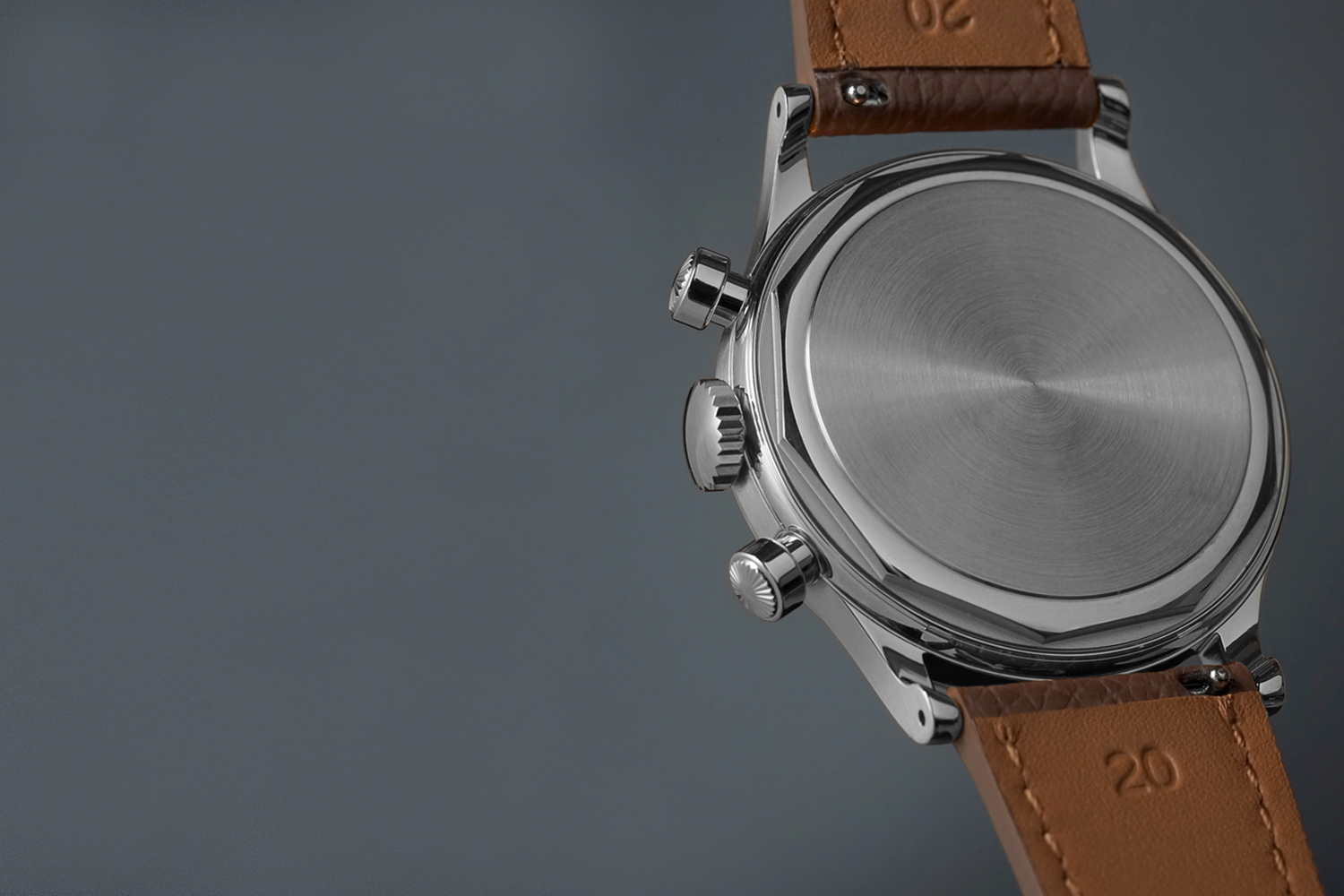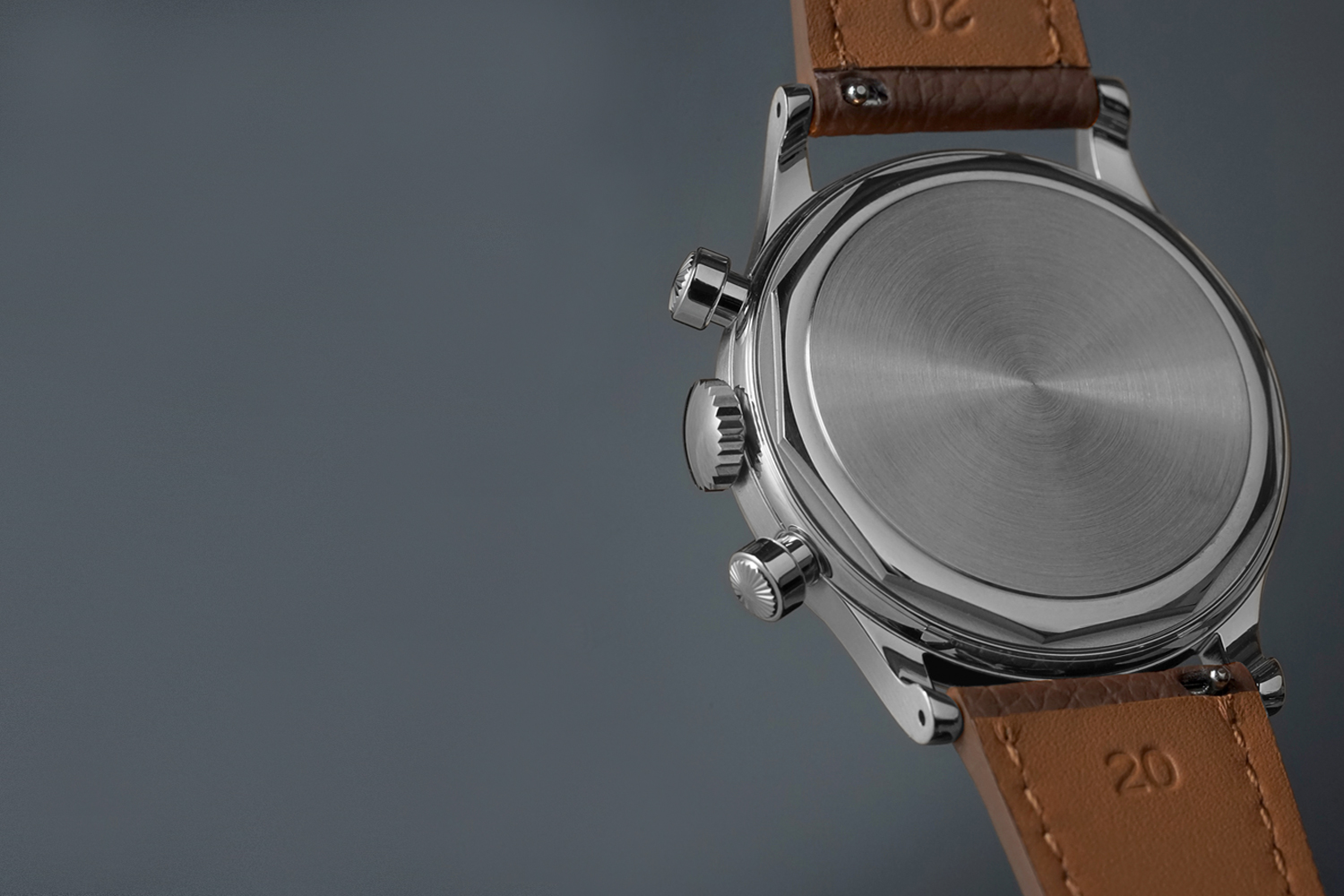 Combining a highly polished and circular brushed finish
The movement. An interesting story to tell.
Mechaquartz movements were first invented in Switzerland and Japan during the quartz crisis in the late 80's. In Switzerland, Piguet and LeCoultre were the first to invent this particular movement. Because of quartz movements, watchmakers wanted to bring back the feeling of a sweeping second hand that could only be found on a mechanical watch at that time. They invented a mechanical module that could be paired with the accuracy of quartz battery. In Japan, Seiko took an advantage by proposing this movement to the actual market. Today, Furlan Marri wanted to bring back the story of "Mechaquartz", as it is part of the Swiss History of watchmaking.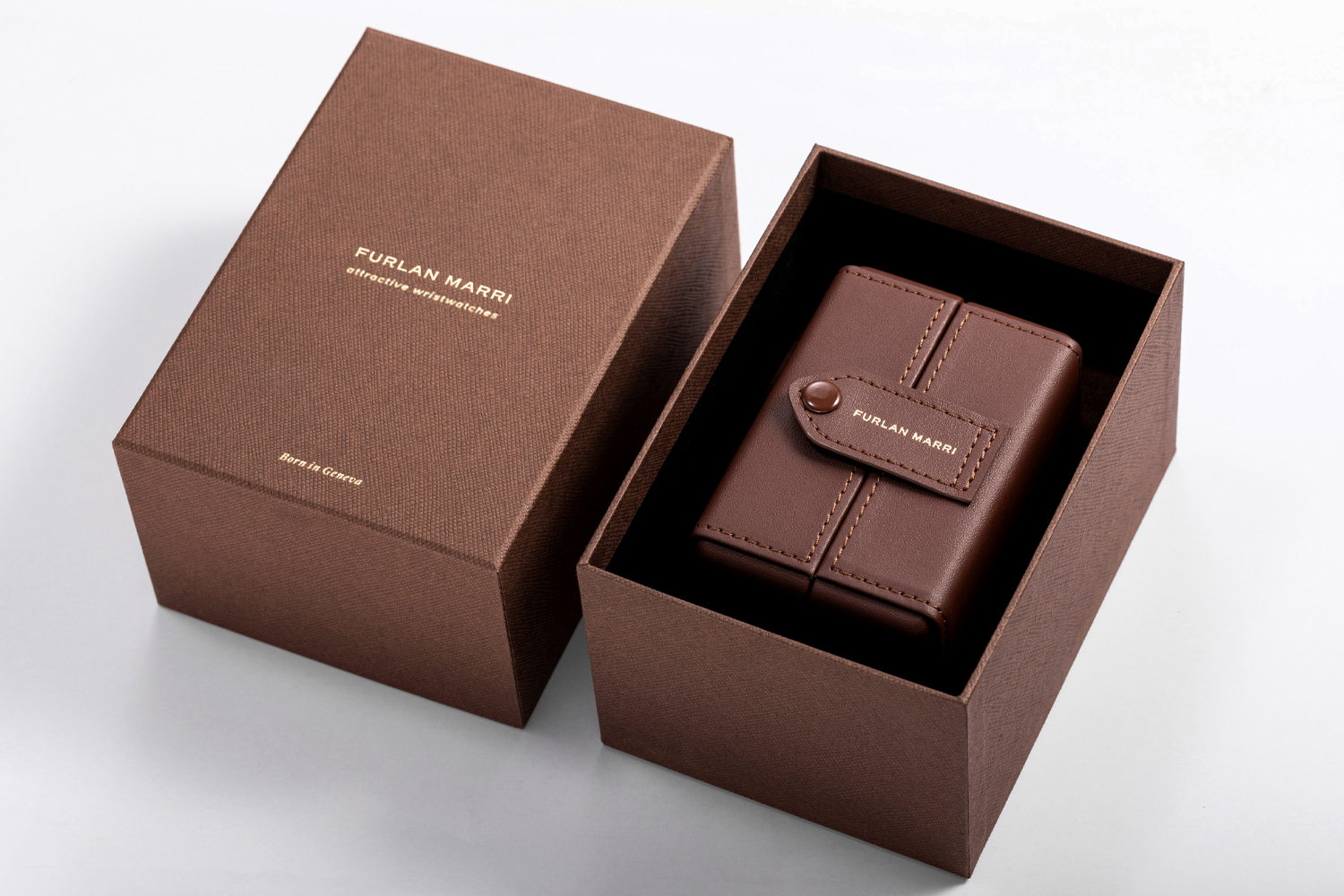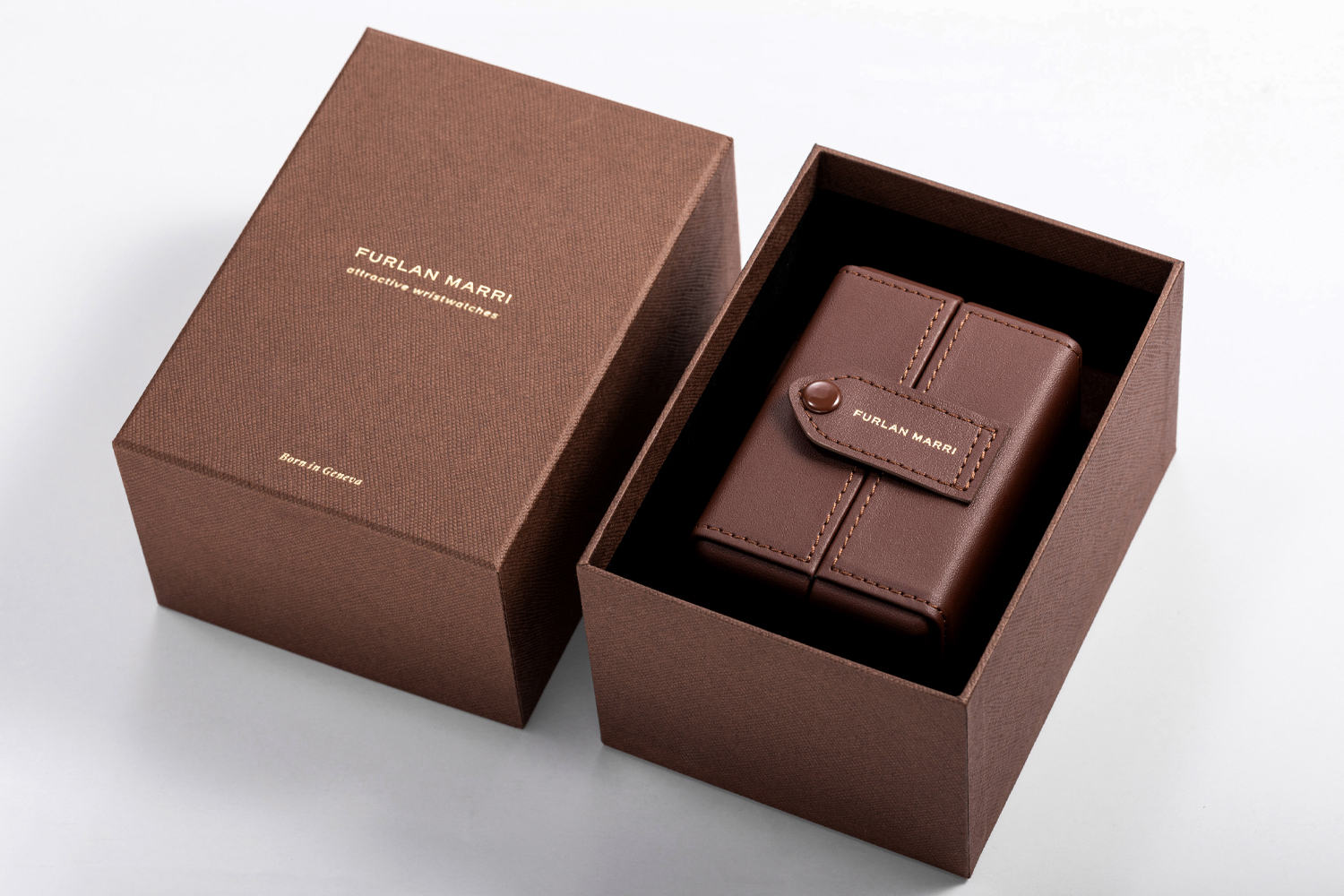 A packaging experience full of stories.