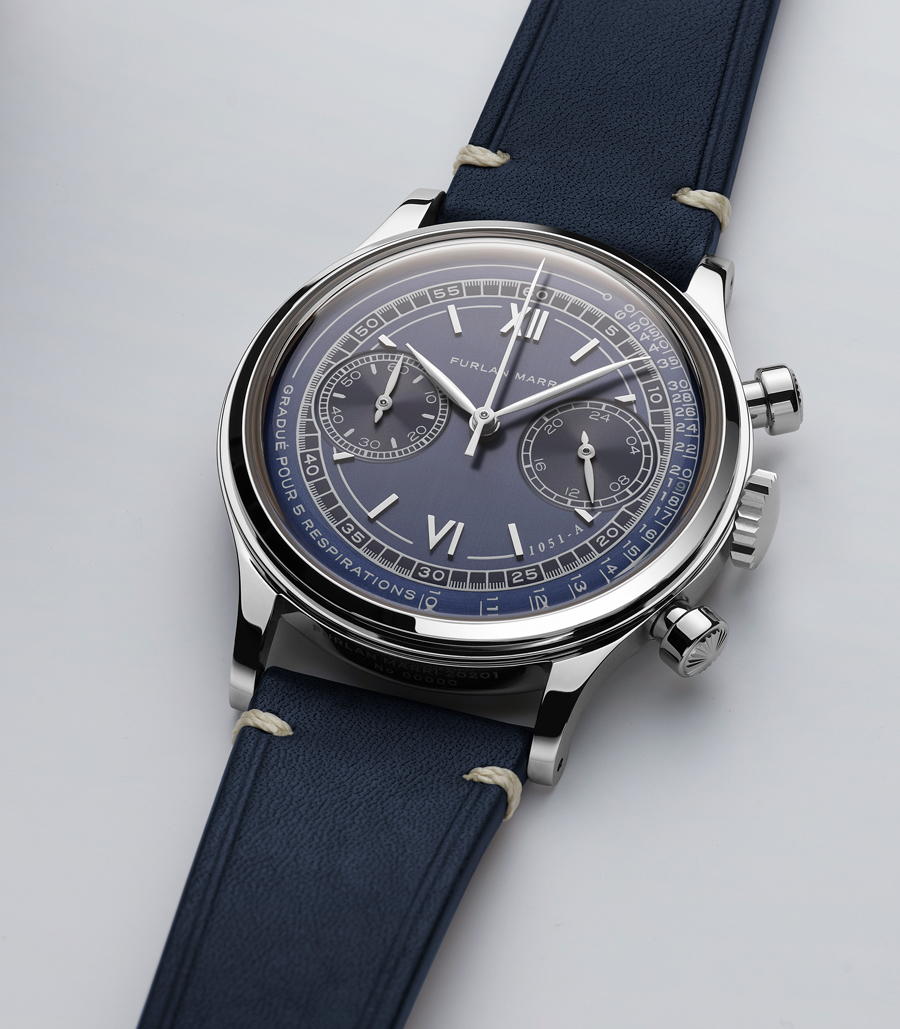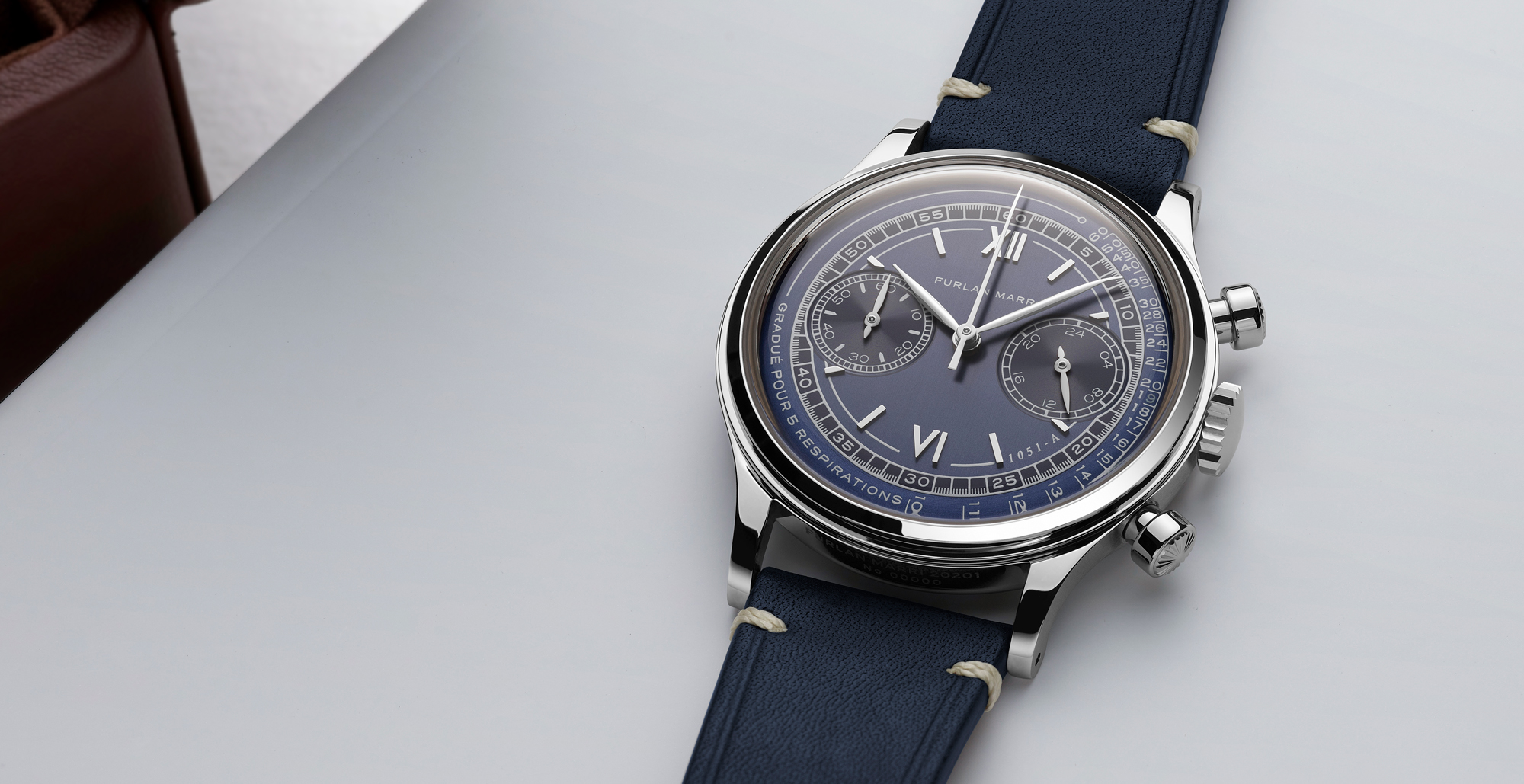 " Mare Blu " Ref. 1051-A
Price without VAT
CHF 554.00
An attractive chronograph crafted with care for details, such as the tasti tondi engraved pushers, the decagonal screwed caseback with interior perlage finish and deep engravings, exterior circular brushed and polished finish, logo and case reference number are deep engraved. The hands are domed and curved to bring even more desirable details into this 38mm case wristwatch. This new reference will note be produced again in the future. The pre order session will be open for ten (10) days. We decided to pre paid several numbers of cases and sapphire crystal glasses (components that require the most time to produce). Thanks to this, we can gain more than 1 month on the production stage and therefore ship in advance the watches.
Sold out and permanently retired. This watch will not be produced again. Click here to register for future pre-orders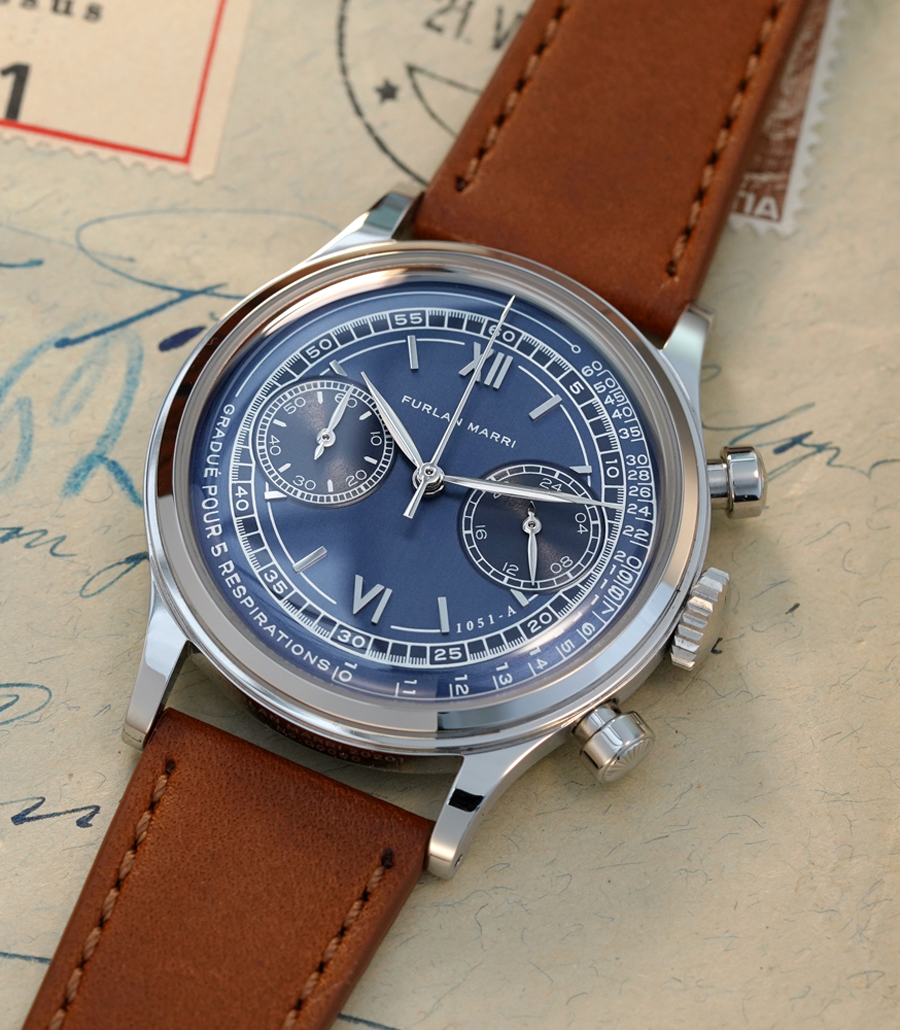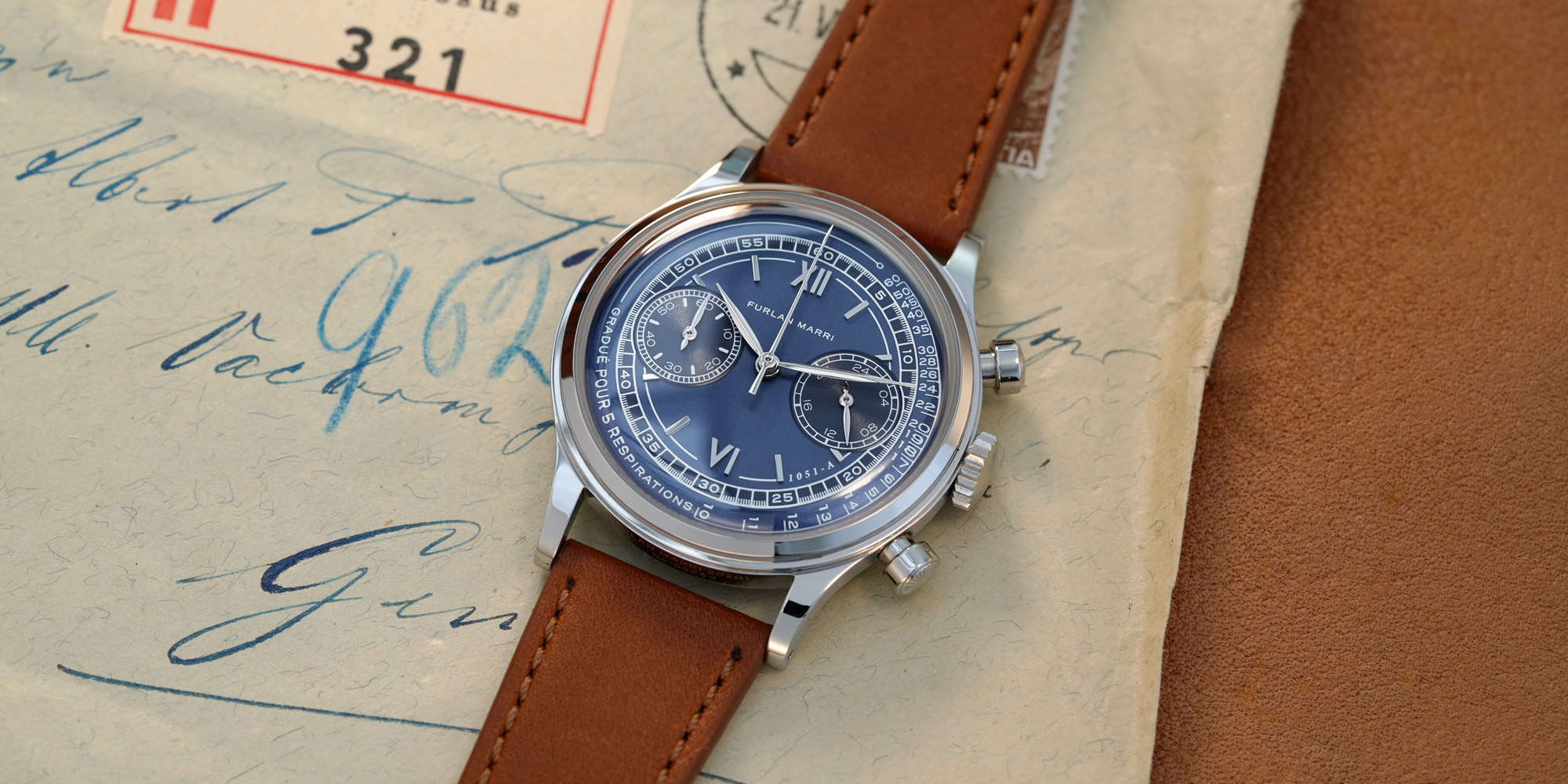 The dial. With asthmometer scale.
Crafted with care, designed for details, the dial of the reference 1051-A features a vertical brushed finish on the center and a circular brushed finish all around.
Its deep blue colours change with the light of the environnement, blending with blue jeans, dark blue and a little bit of purple. The indexes are highly polished and applied, the hands are domed and curved.
Its simplicity of reading paired with a double brushed finish makes it a visually clear, proportioned, complexe yet readable dial. It features also an asthmometer scale, indicating the number of respirations per minute. Calibrated on 5 respirations, the chronograph hand is stopped after the 5th respiration; the dial gives the number of respirations per minute.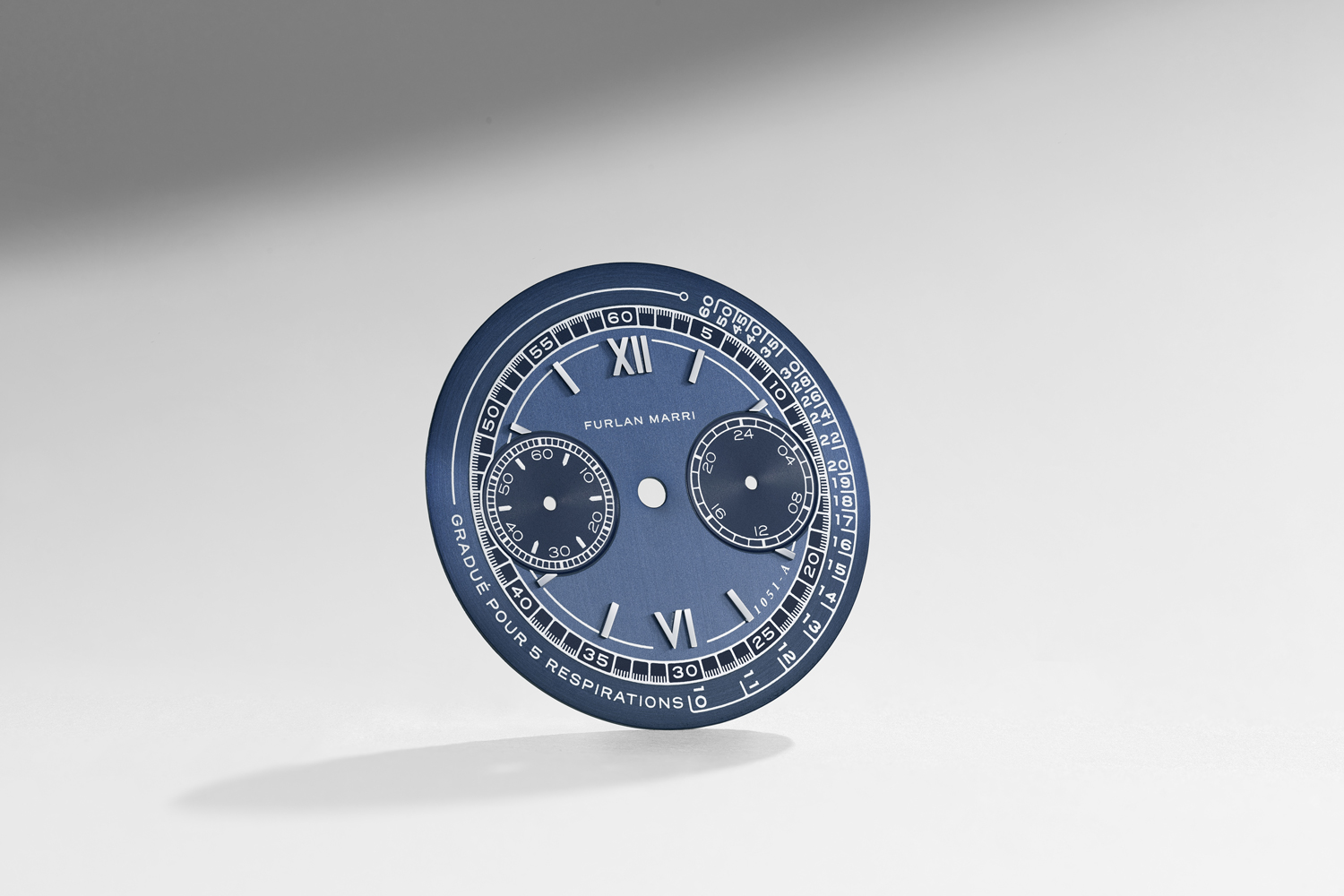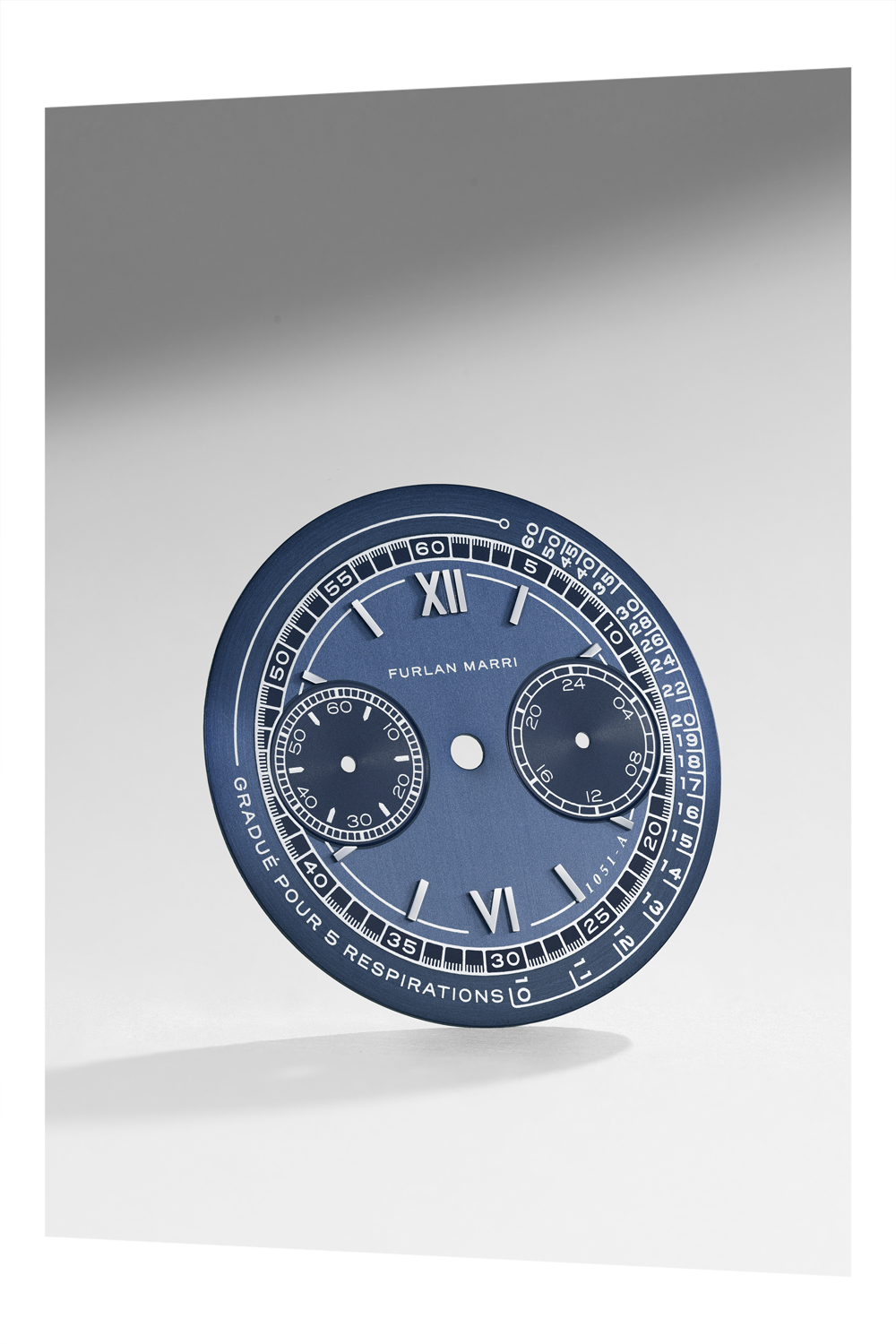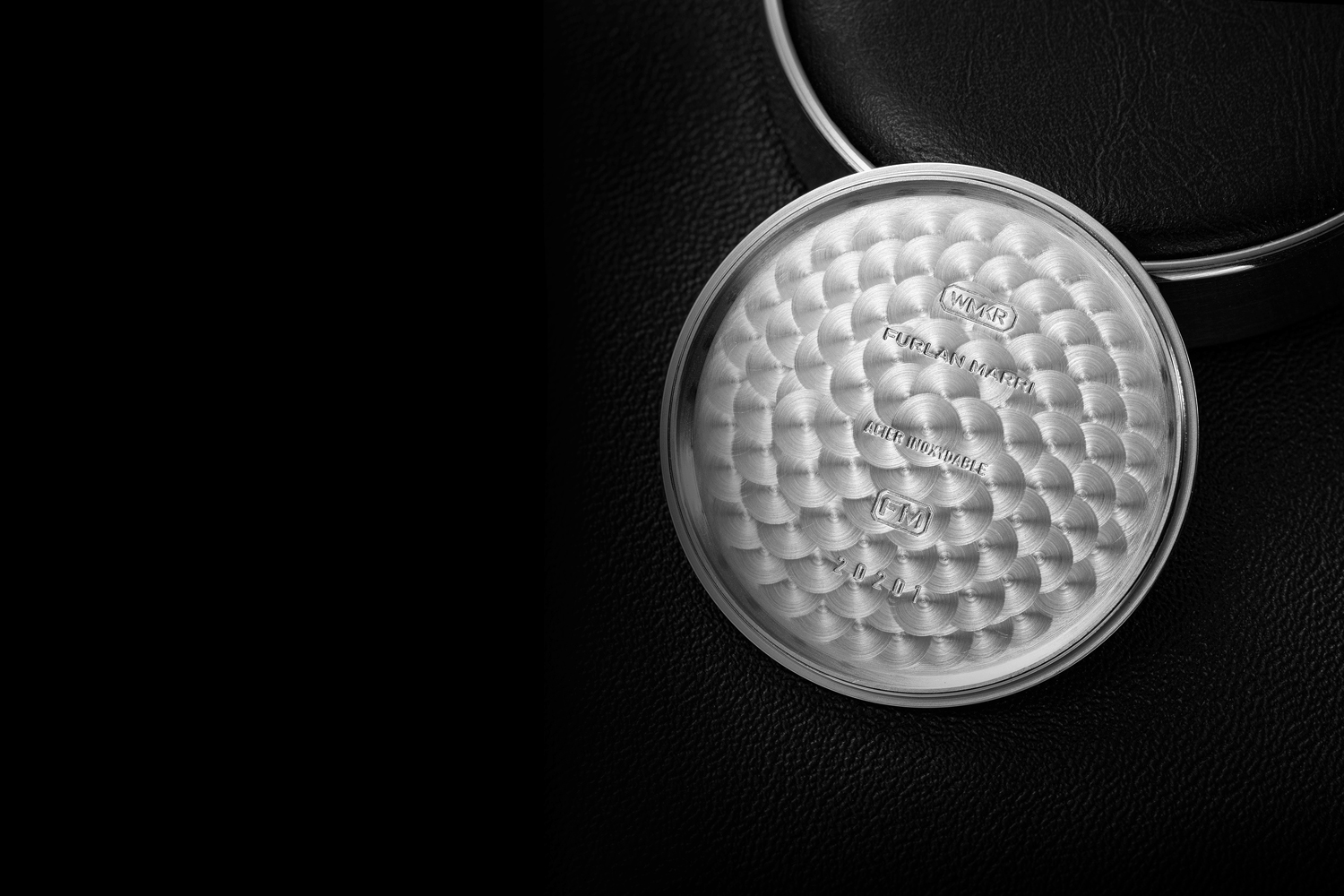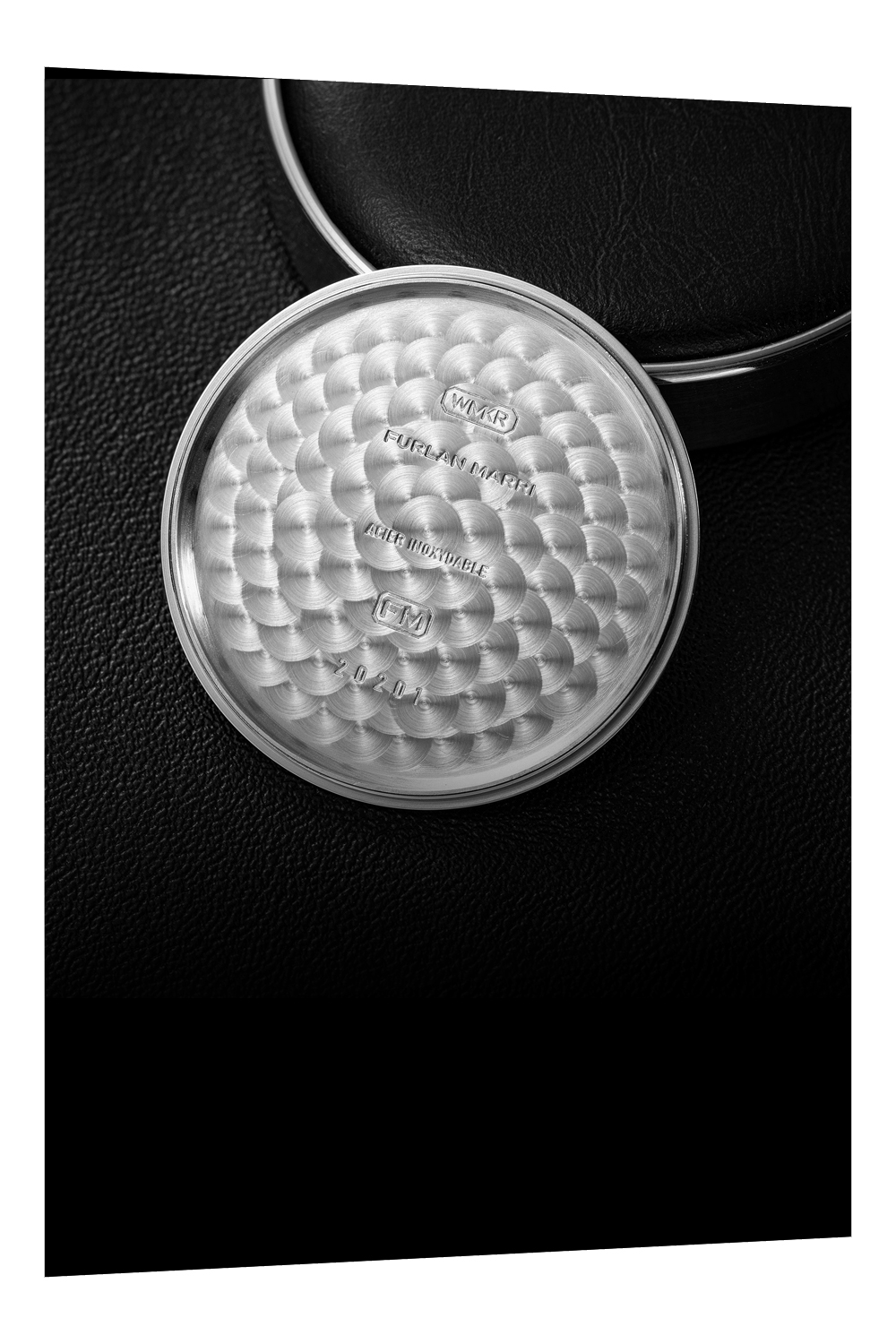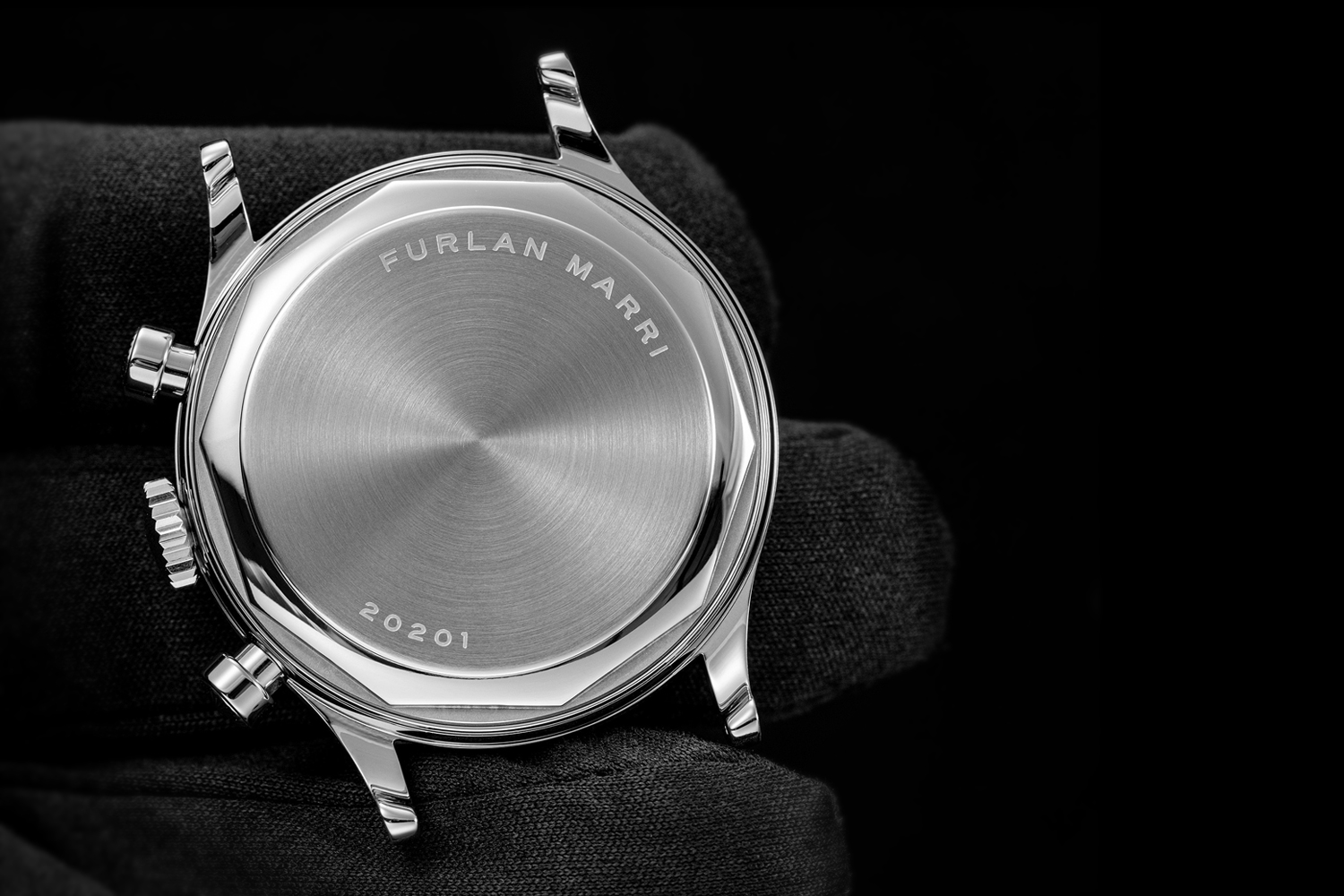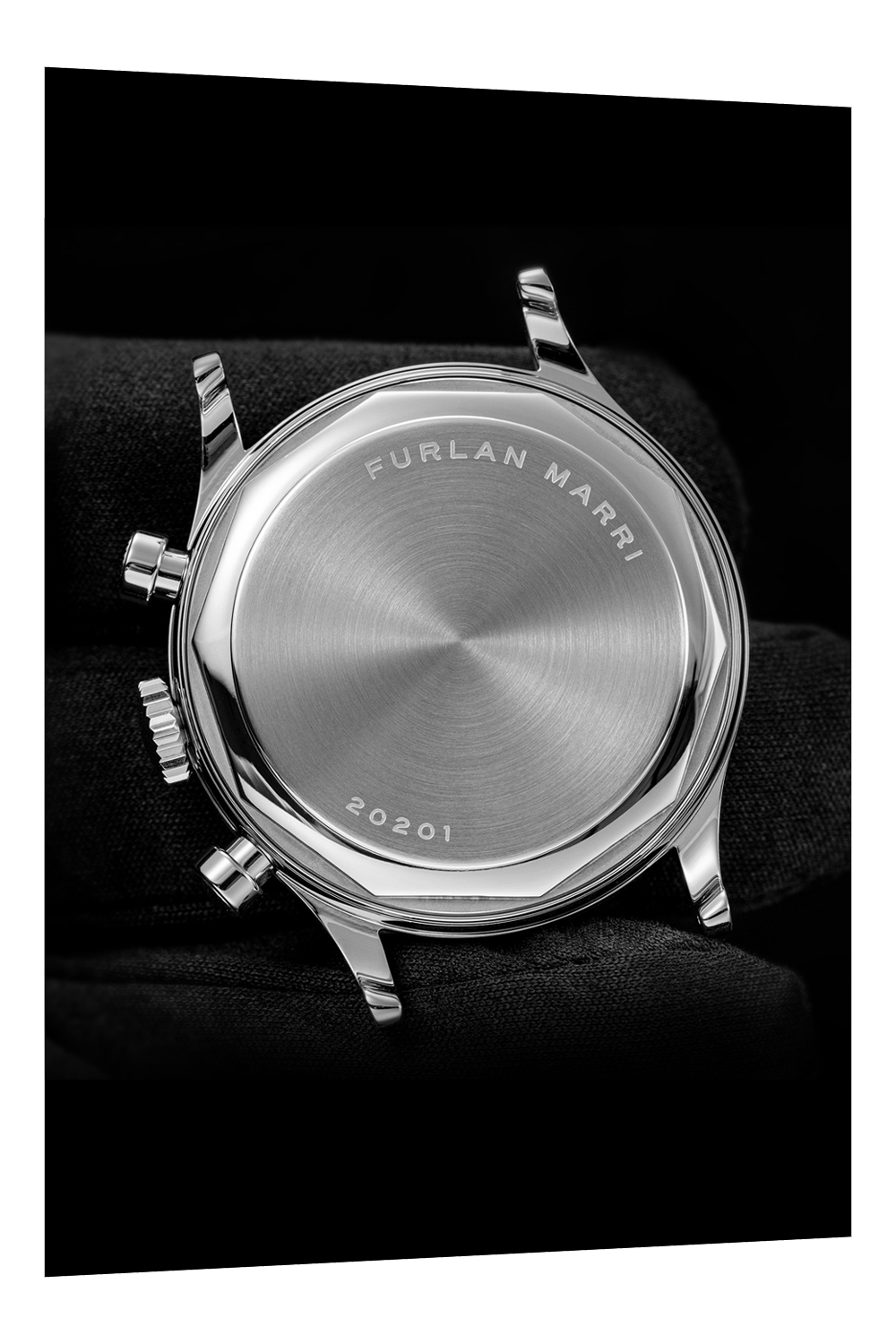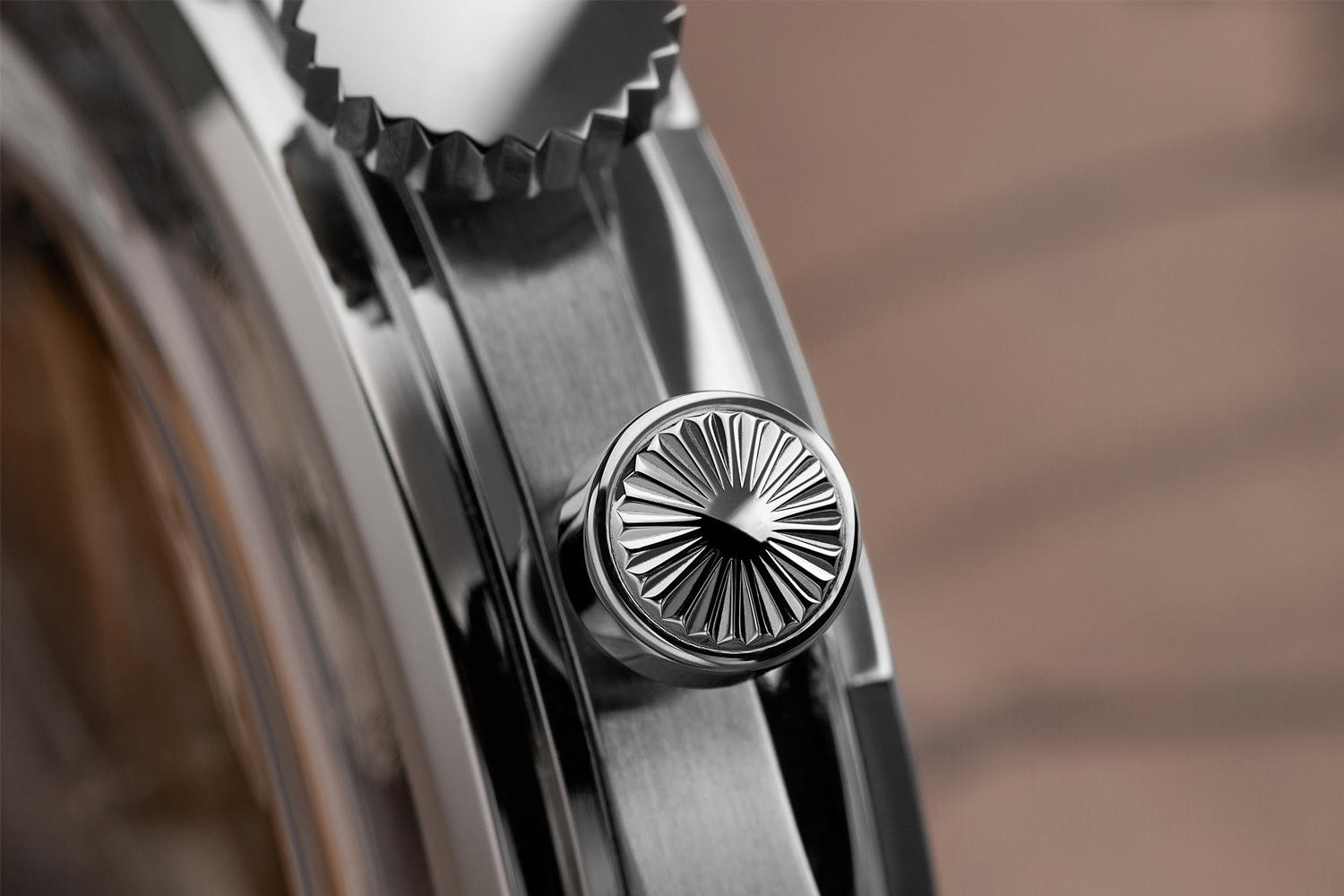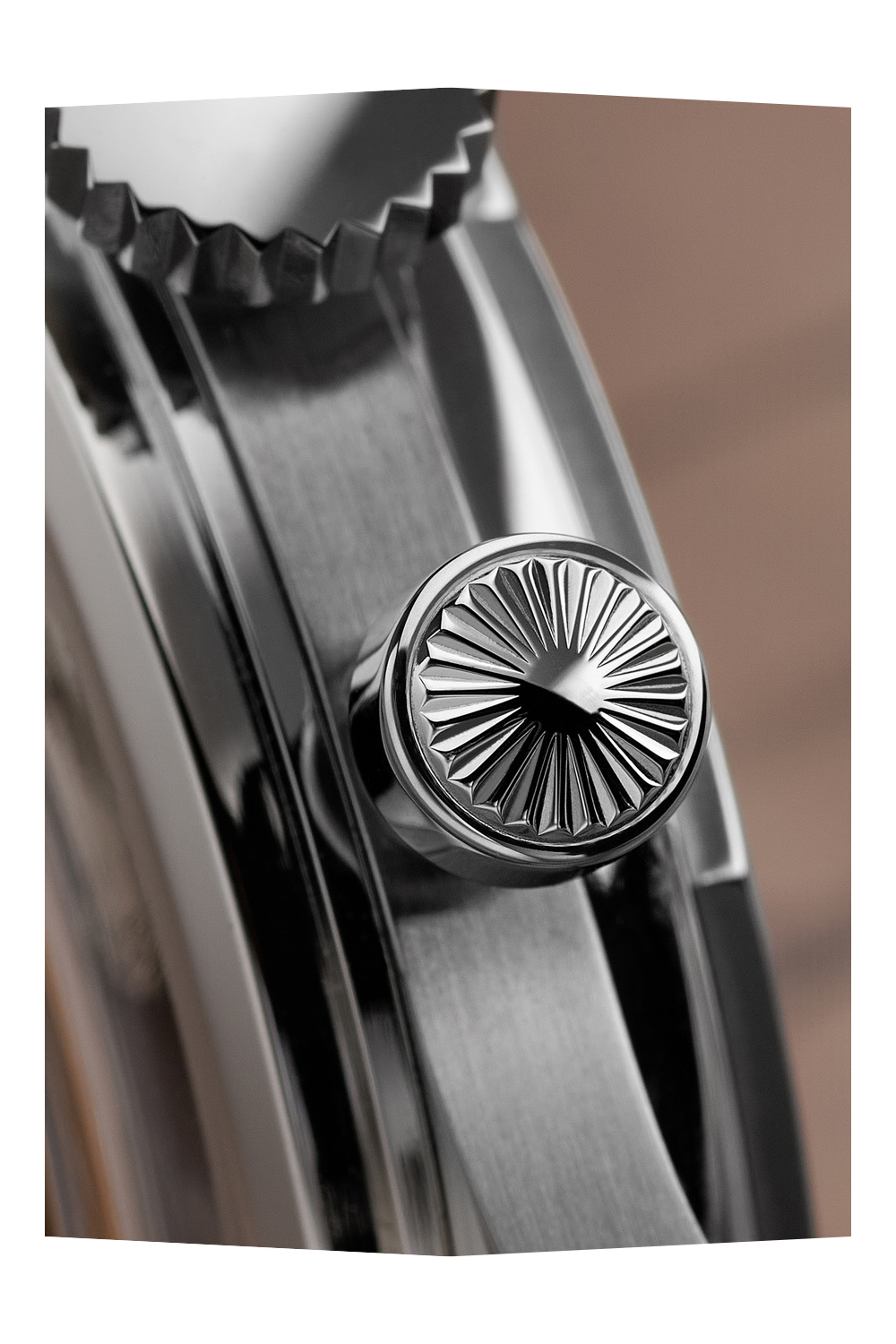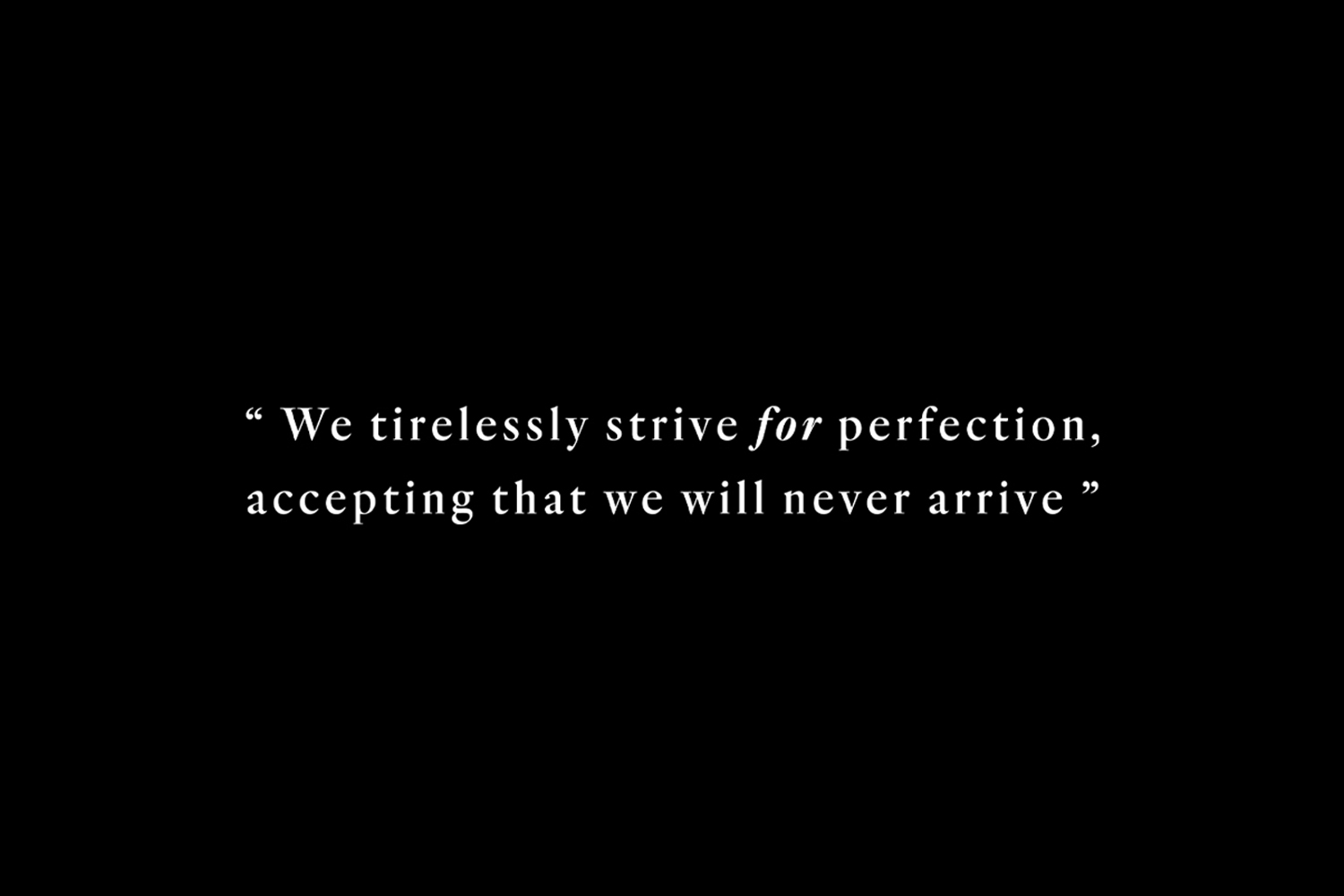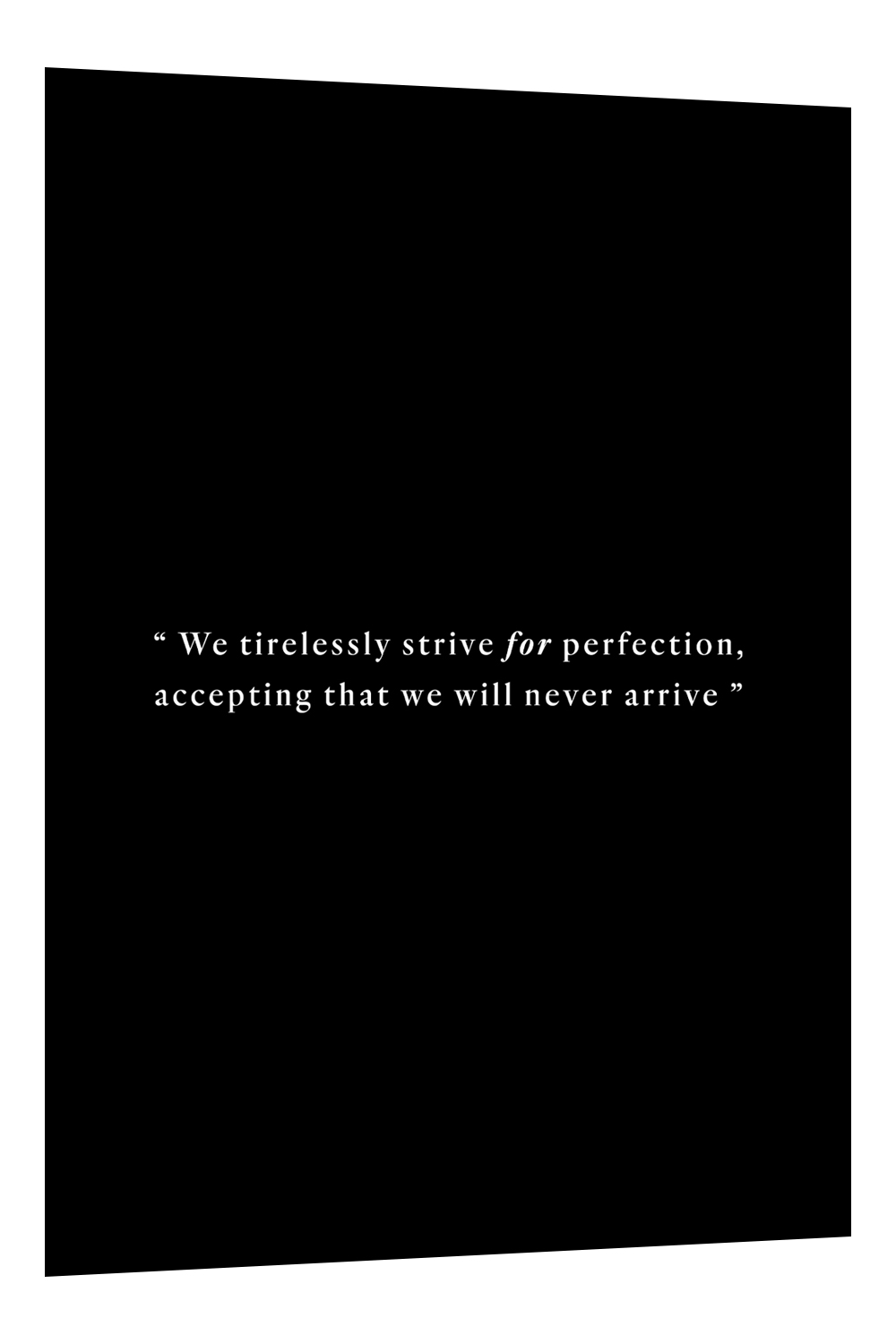 Crafted with care.
Each product we design must have an extreme care for details, from the curved hands to the engraved pushers. From the sharp polished case to the packaging.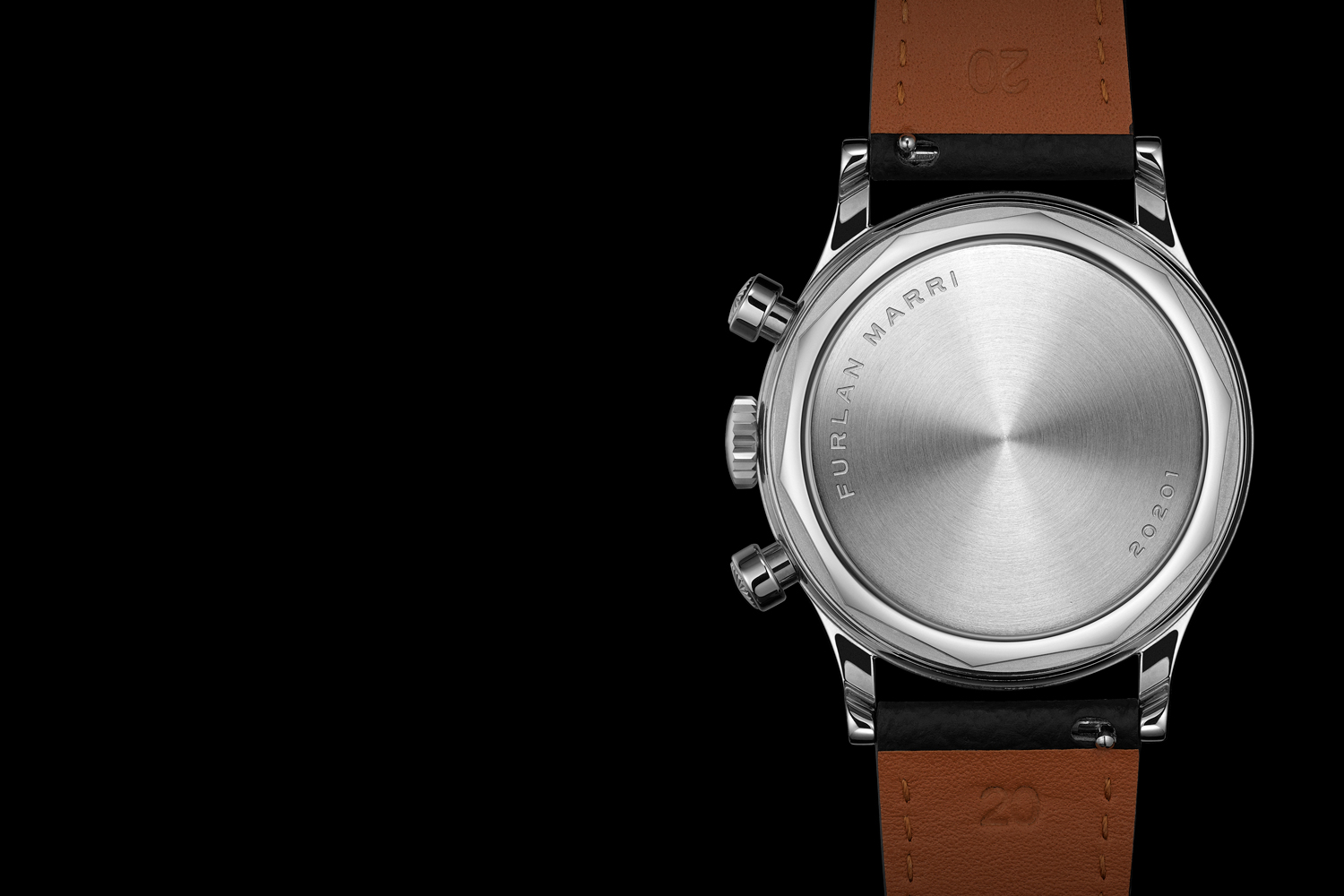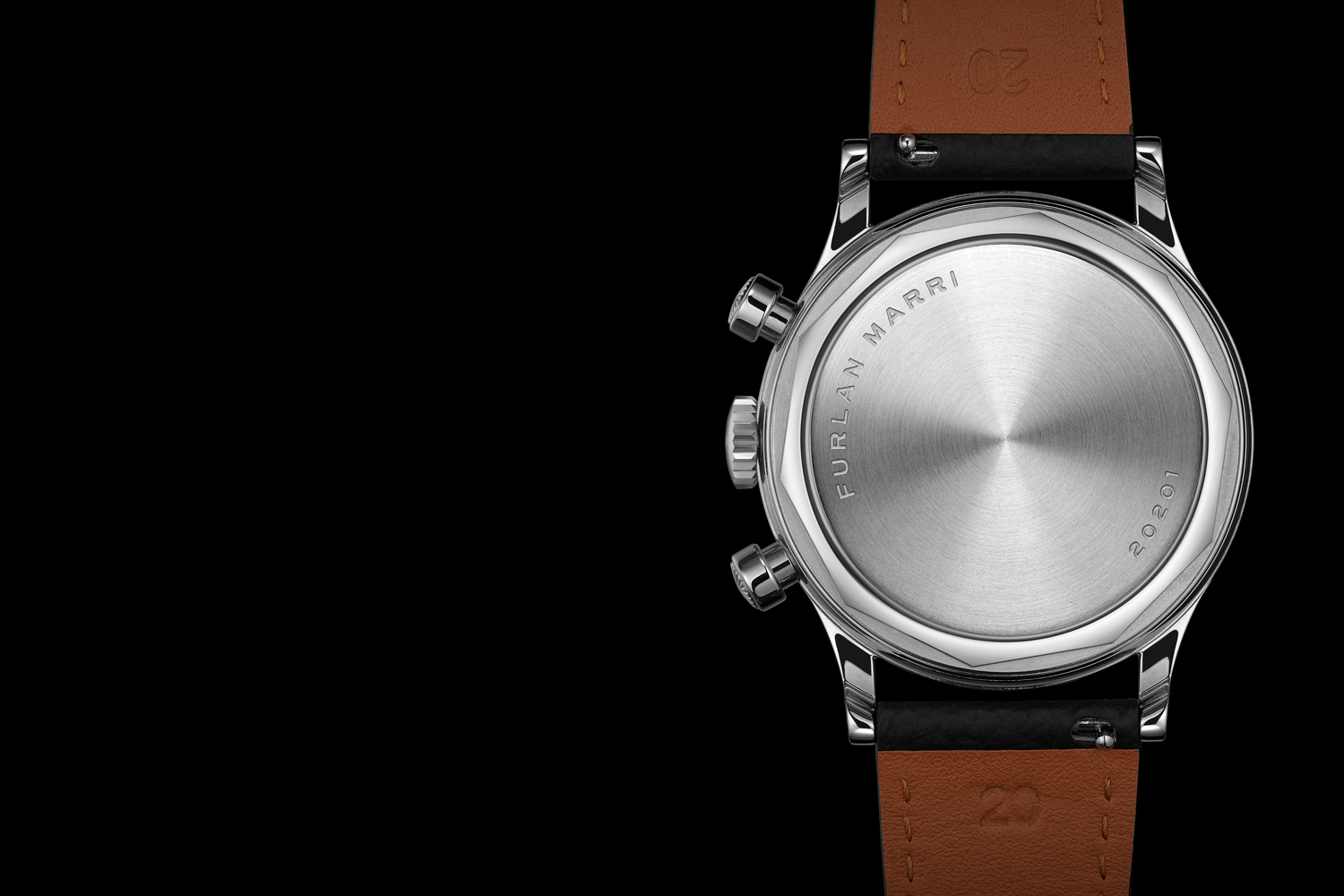 Combining a highly polished and circular brushed finish
Production planning
Here is a resume of approximate dates of production and shipping. We have already pre paid several blank case and sapphire crystal glasses (components that take the most time to manufacture) in order to produce faster. Thanks to that, we gain one month on the production and shipping process. We can then deliver faster than we normally did. Here is a breakdown of the planning that was based on our previous experiences. However, some dates can be changed or modified and we will let you know if anything is evolving from our side.
ESTIMATED PRODUCTION DATES
Cases, dials, hands, leather straps, packaging production until 31 December 2021. Second batch of production until January 27th, 2022. Third batch of production until March 19th. The dates of production of components are including national holidays and new year.
March 5-10, 2022: First batch assembling, quality control (QC), Packing. March 20-25, 2022: second batch assembling, quality control (QC), Packing. April 6-10, 2022: third batch assembling, quality control (QC), Packing.
Our logistic center partner is equipped with modern standards and an automatic fulfilment system that allows to ship faster, by batch of 250-300 per day. From our previous experiences we were able to optimise the process. Our logistic center will try to start shipping the first batch from May, 2022, second batch in May 2022 also and third batch beginning of June. Those dates can be modified if any major situations occur such as COVID-19 lockdown in the logistic centers for example or delays in the QC control. Based on our previous experiences, we are confident with those dates. We update our customers by email in case of major changes.
Thickness of 11.3mm.
The anti-scratch double domed sapphire crystal has been upgraded with five layers of antireflective coating and anti-fingerprints coating. The 38mm case is made of highly polished 316L stainless steel case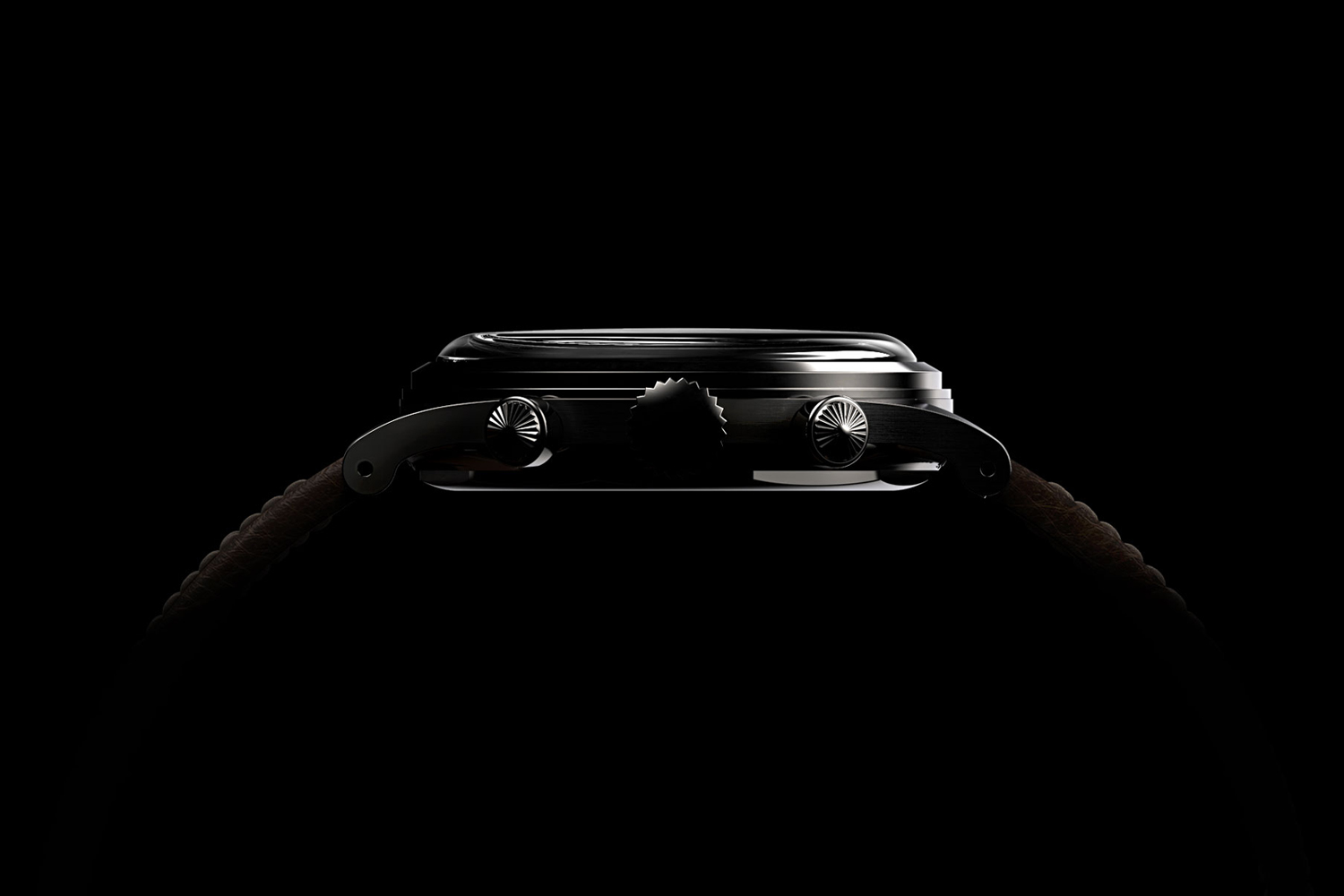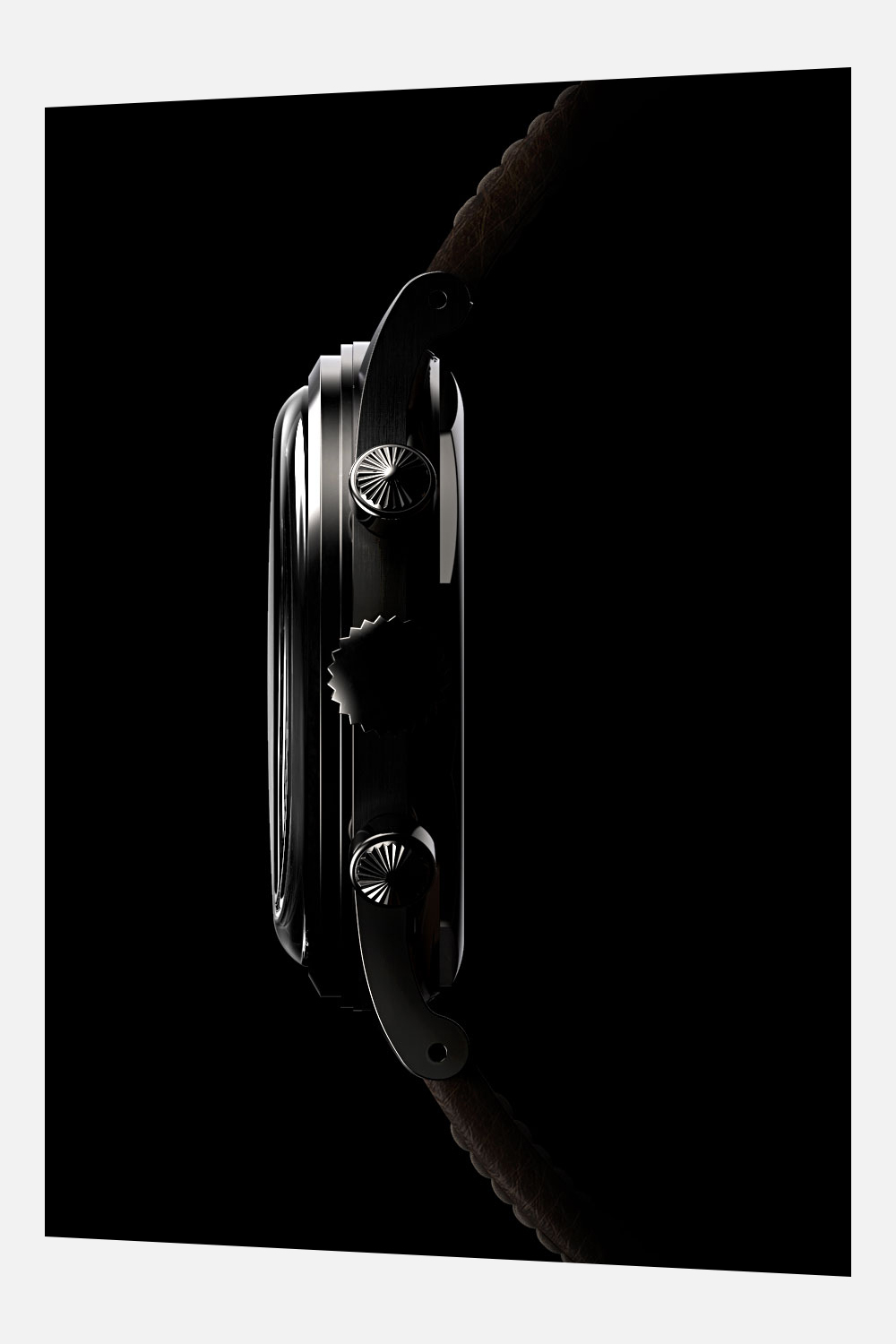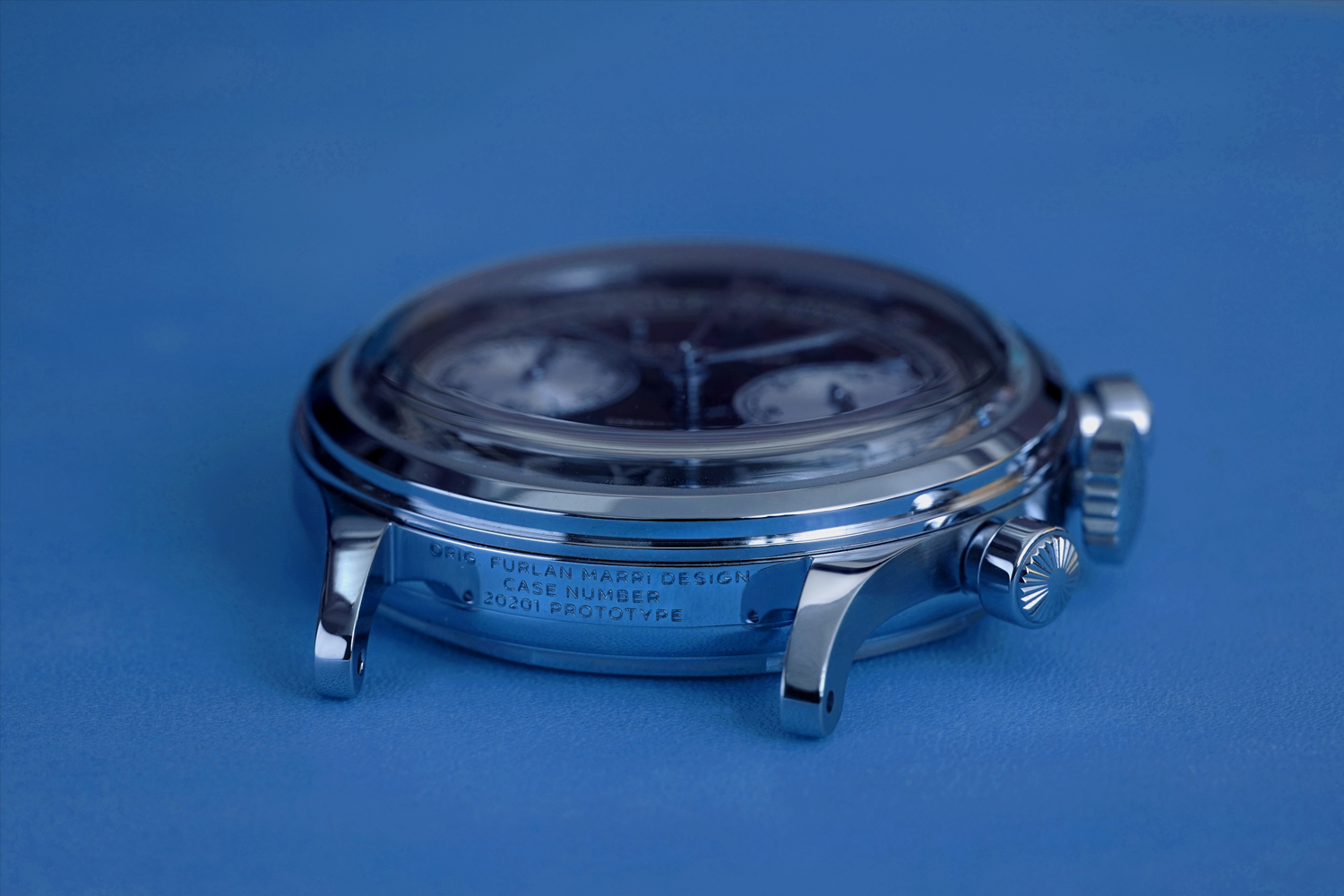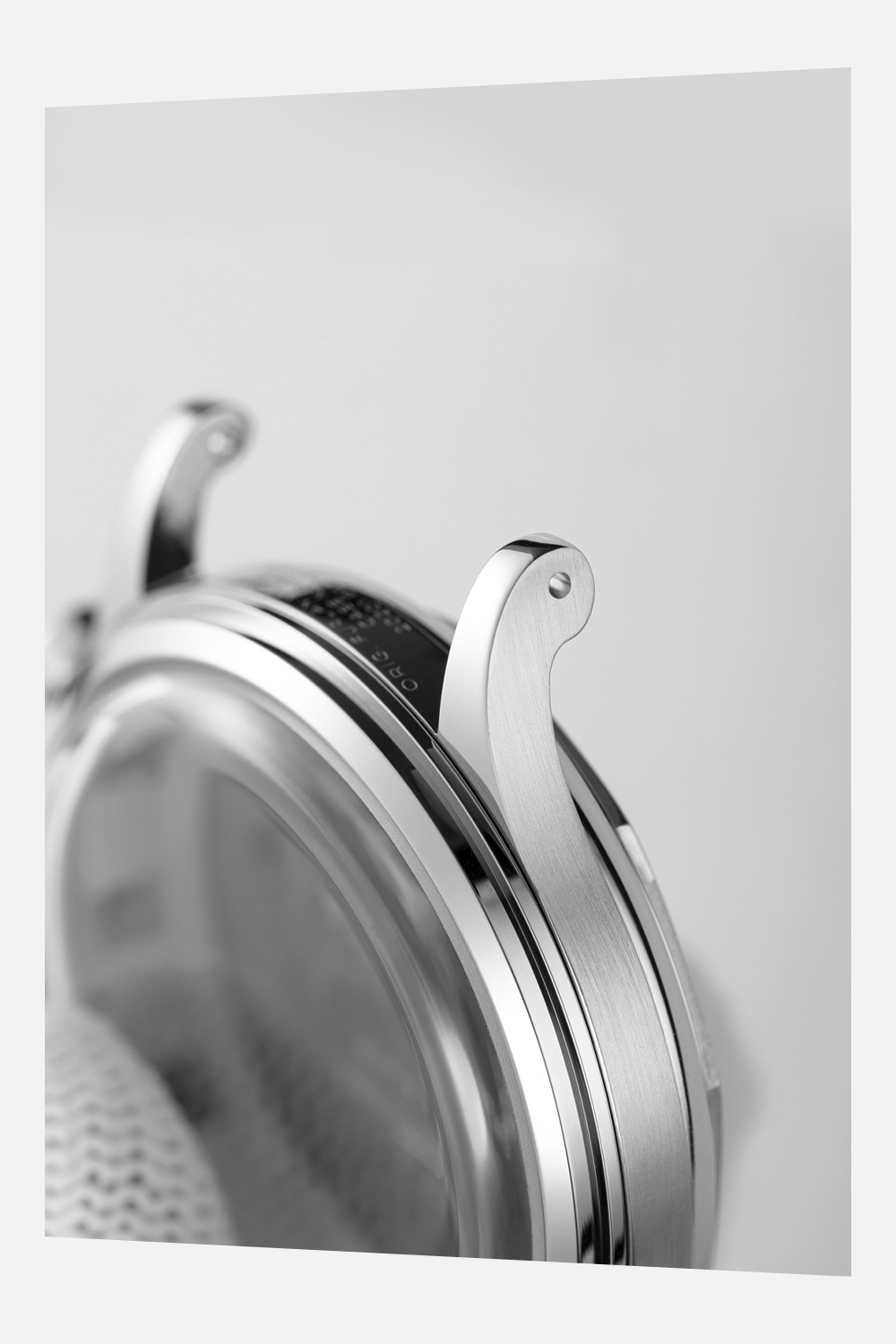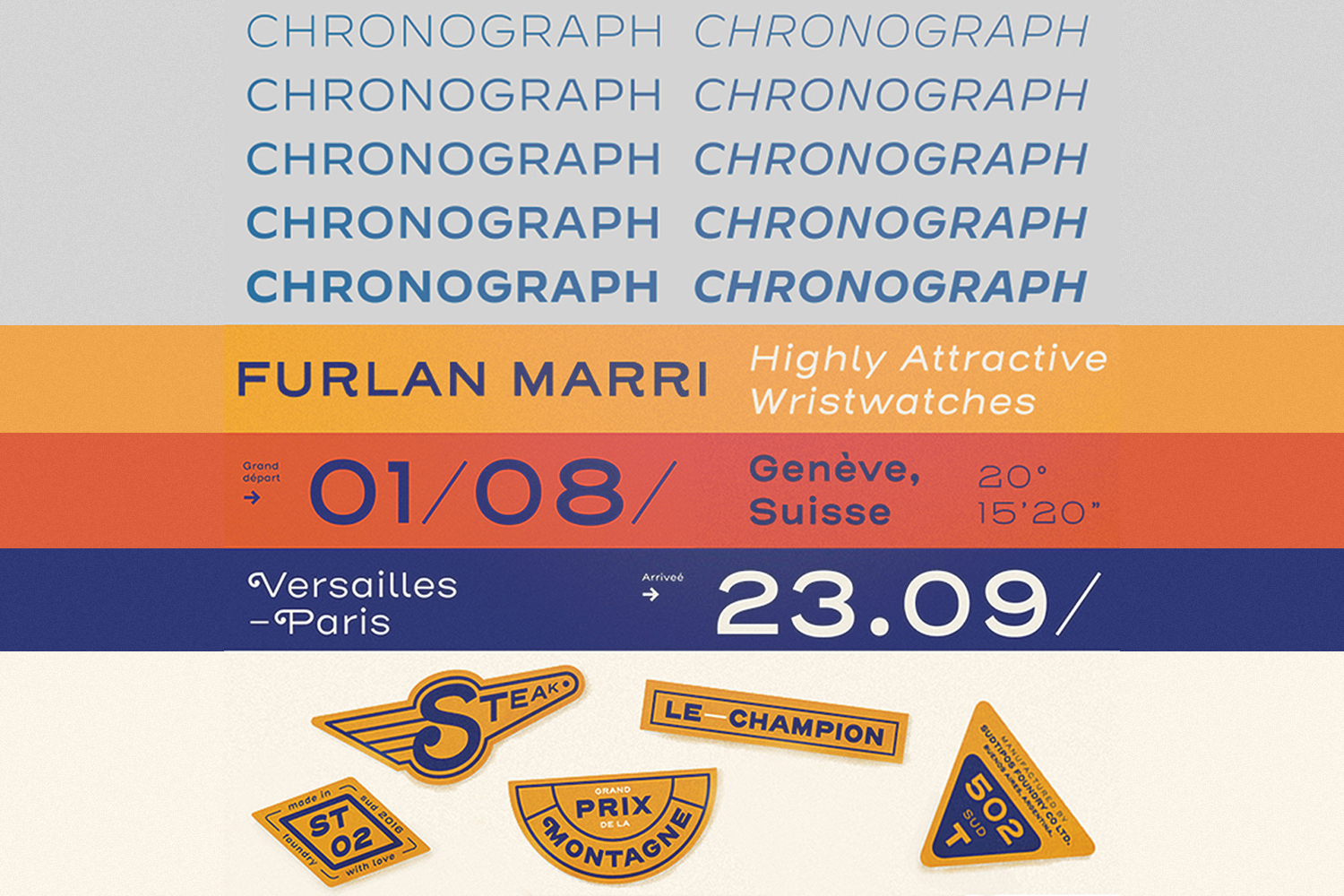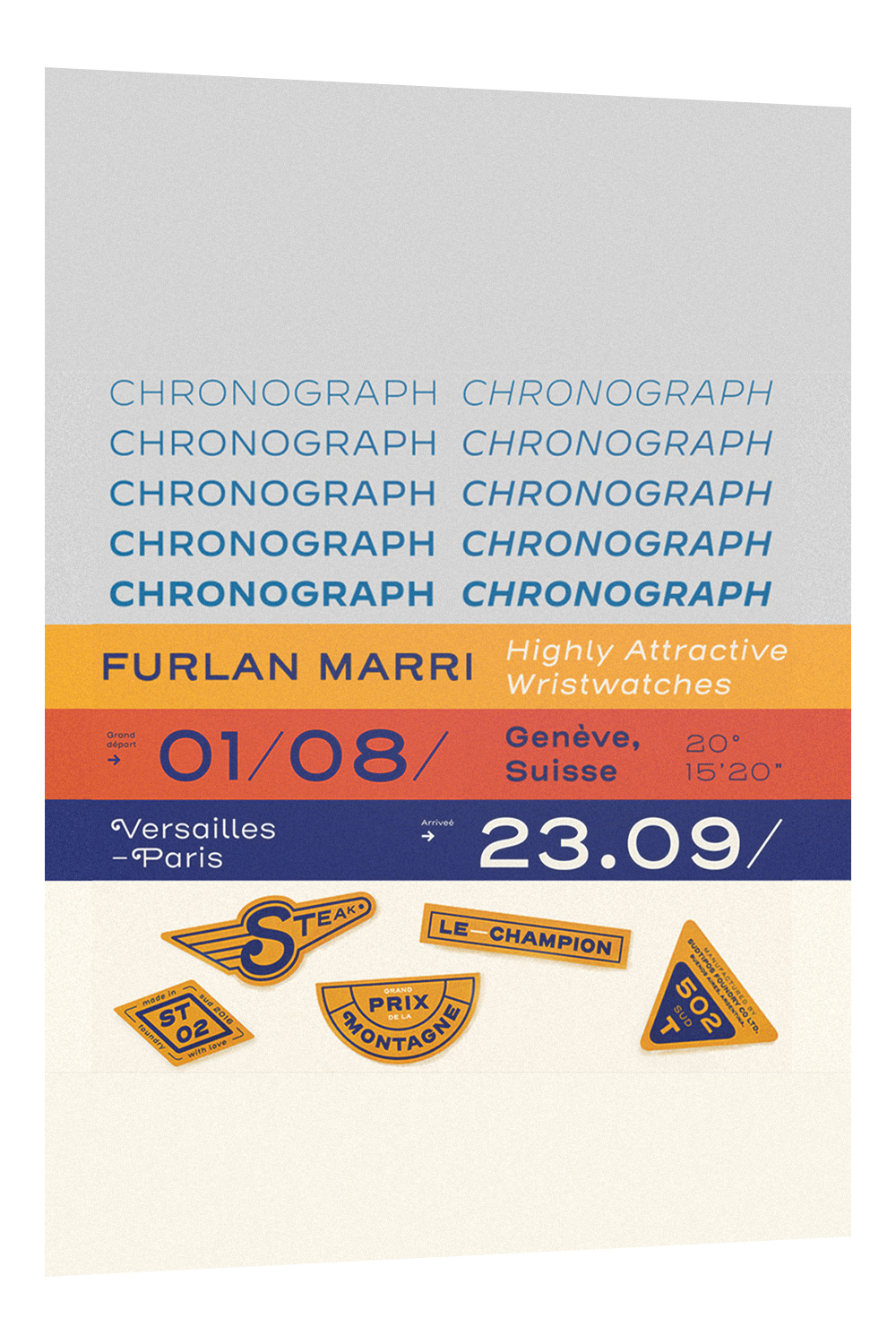 Visibility and Typography
Furlan Marri pays particular attention to the legibility of the dials, with typefaces chosen for their lightness and uniqueness, such as « DECIMAL » , designed by Hoefler&Co (famous New York studio, MoMA collection, various international awards) and presented in season 2 of Abstract: The Art of Design on Netflix. We also chose «HENDERSON», the typeface of the argentinian studio Sudtipos for our logo and dial elements. Each dial has its own reference number to keep a record for the future of the brand.
Ephemeral References
In order to provide an optimal customer experience and be closer to our community, we aim to tell ephemeral stories about all our products. Thanks to this, we can focus on the product in question and its world, at a specific time. Each story (= new technical development) will therefore be produced for a certain time. Once the references is not anymore available, we will stop producing them and move on to another story. In the form of pre-order, we will produce the exact number of orders received. This is to avoid any waste of stock. For each pre order, we pre pay several numbers of components in order to ship faster. We publish approximate dates of production and shipping based on our previous experiences. We will not take orders in advance and will not have waiting lists for our products, to avoid frustration when changing collections during the year. For example, the reference 1051-A " Mare Blu " will not be produced again after the ten (10) days pre order session. It is a limited edition and we will produce the number of orders we received. Next year, we will release a permanent (one year) collection of 2-3 new references.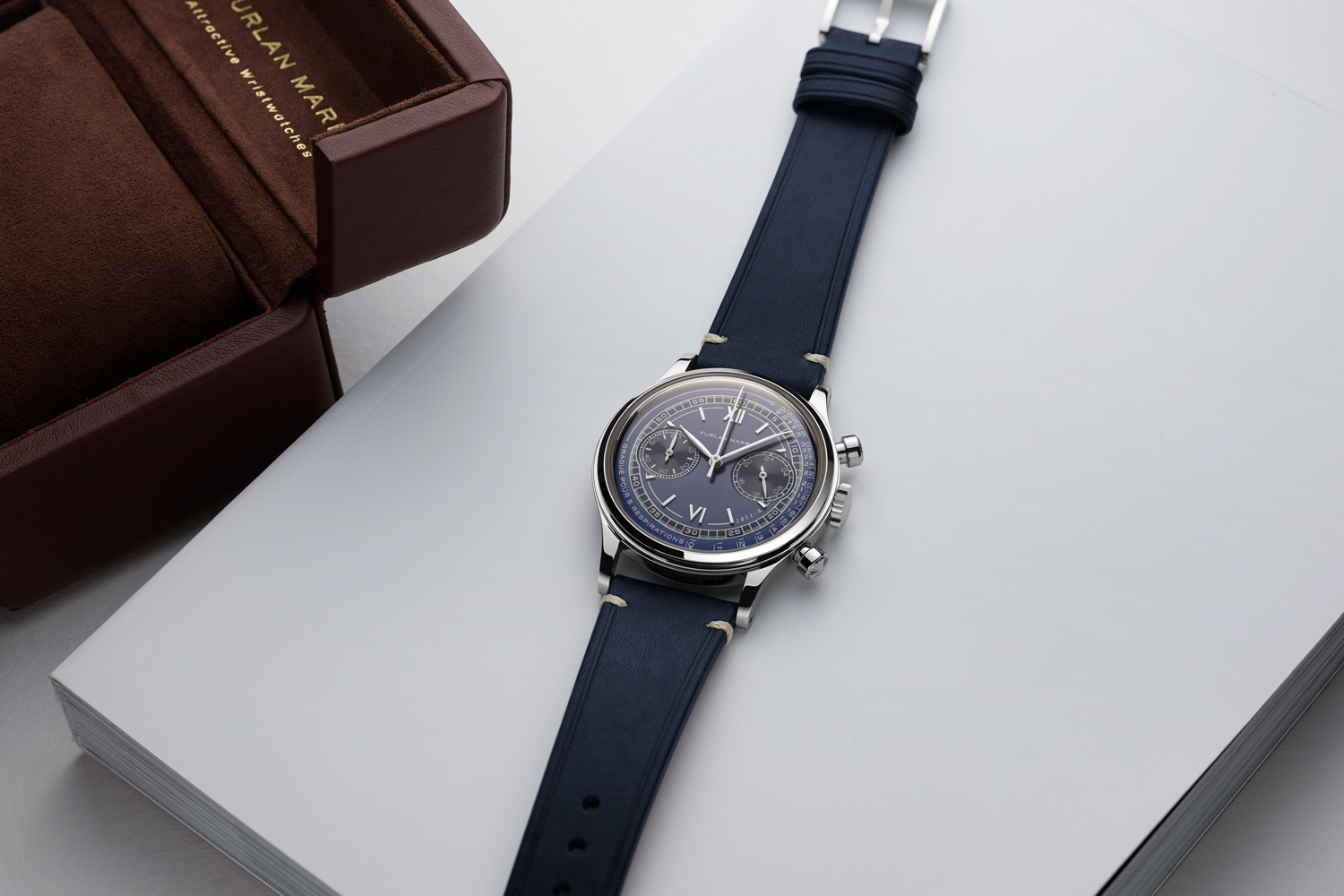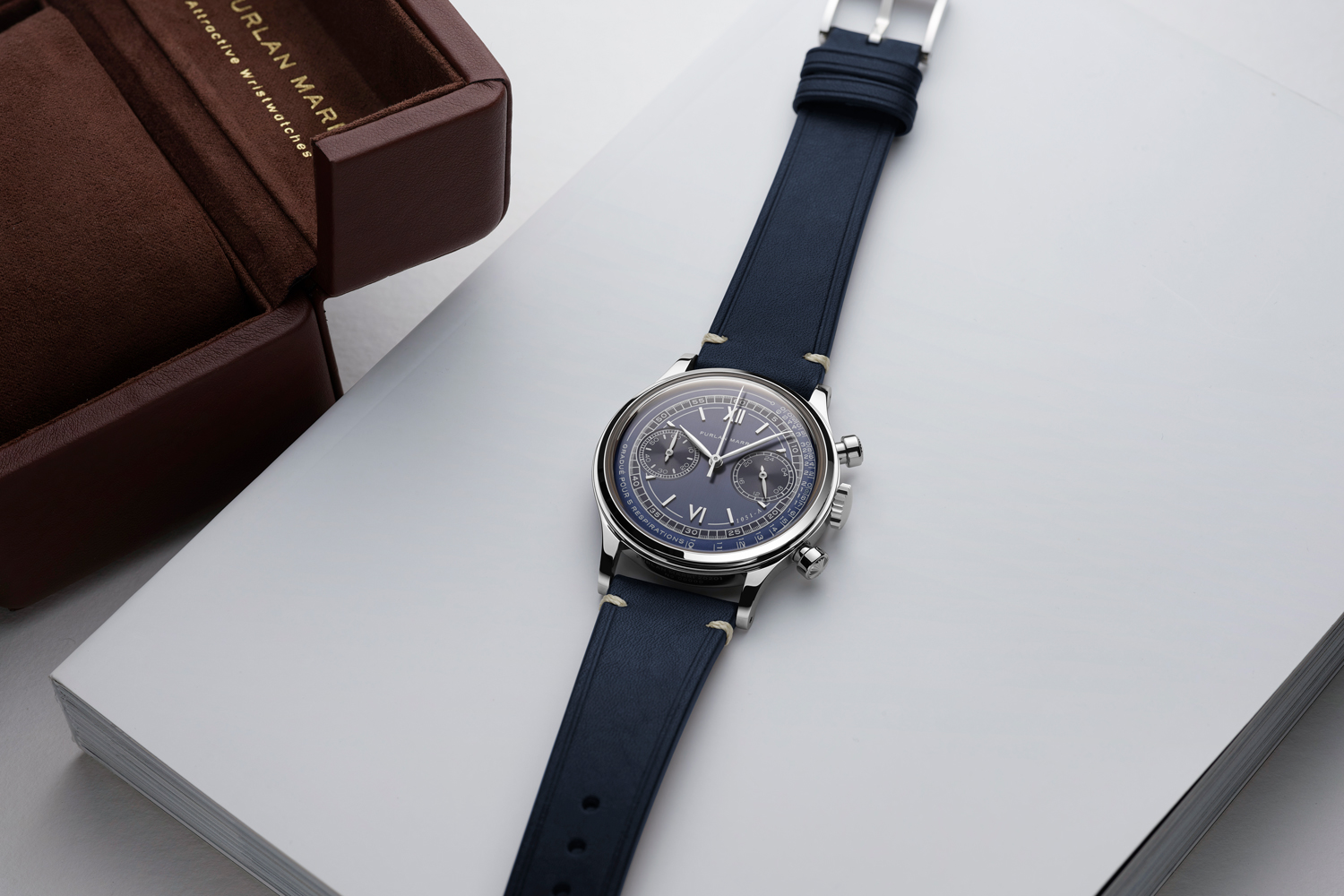 The movement. An interesting story to tell.
Mechaquartz movements were first invented in Switzerland and Japan during the quartz crisis in the late 80's. In Switzerland, Piguet and LeCoultre were the first to invent this particular movement. Because of quartz movements, watchmakers wanted to bring back the feeling of a sweeping second hand that could only be found on a mechanical watch at that time. They invented a mechanical module that could be paired with the accuracy of quartz battery. In Japan, Seiko took an advantage by proposing this movement to the actual market. Today, Furlan Marri wants to tell this particular story of "Mechaquartz", as it is also part of the History of watchmaking.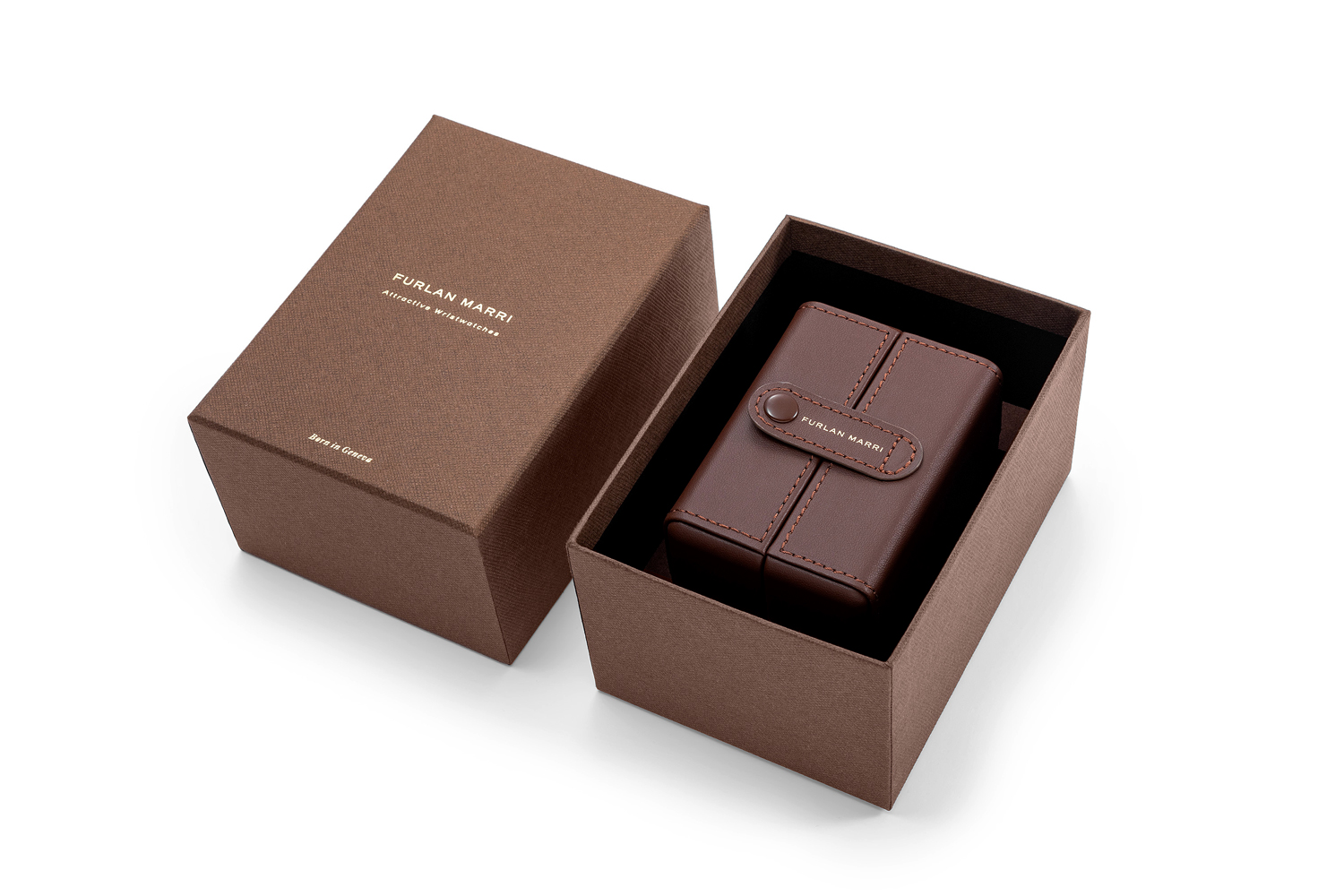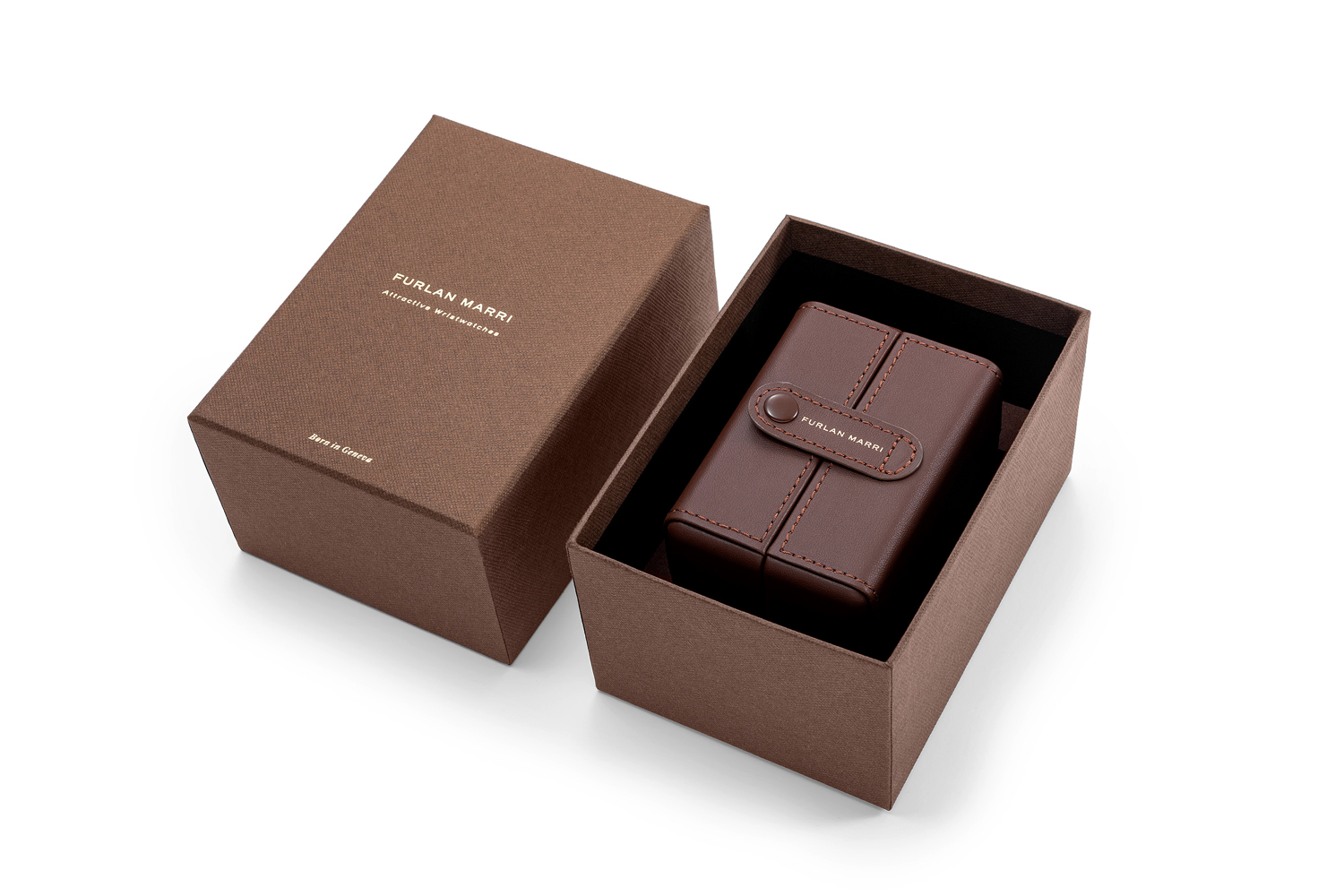 The packaging. An experience full of stories